WASHINGTON -- A new attack ad targeting Rep. Allen West (R-Fla.) features a cast of children reciting insults he has leveled at Rep. Debbie Wasserman Schultz (D-Fla.), President Barack Obama and Democrats in general.
"You are not a lady," says a little girl at the start of the ad.
"You are the most vile, despicable member of the Communist Party," other children say. "You are a threat to the gene pool."
"Get the beep out of the United States!" the first girl shouts.
The television ad, titled "Time Out," was released Thursday by Patrick Murphy, West's Democratic challenger. Murphy appears halfway through the ad and chides West for behaving like a child in Congress. Behind him, kids are shown running around on a playground.
"Allen West said all these things and worse. But bullying and name-calling has no place in the playground or in Congress," Murphy says. "I'll reach across the aisle and solve problems."
As for West, Murphy lets one of the kids say what needs to happen to him.
"You need a time out!" says a little girl.
Before You Go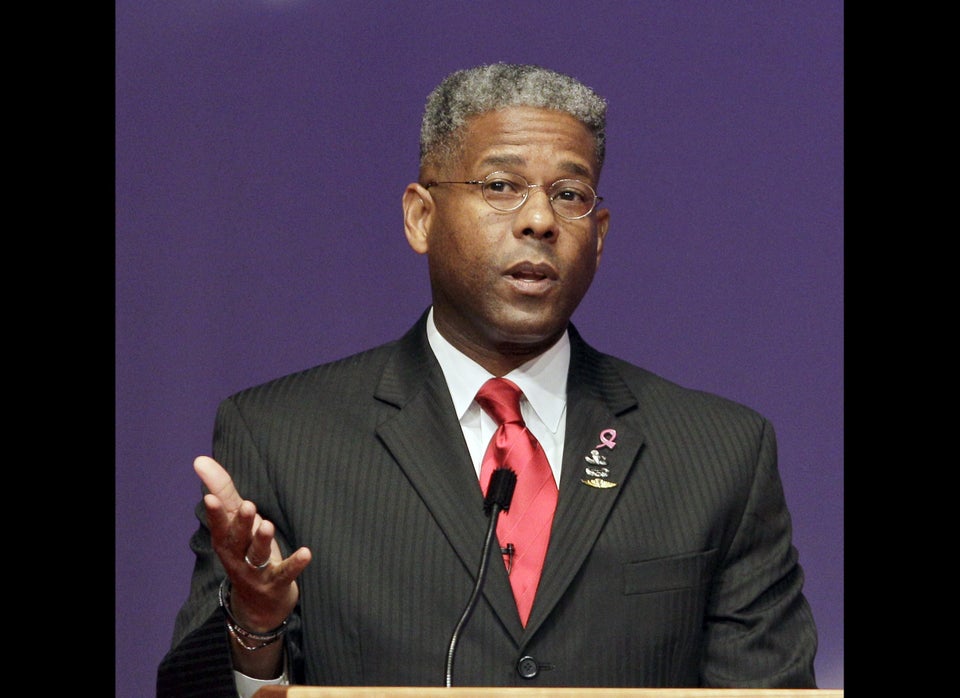 The World According To Allen West
Popular in the Community