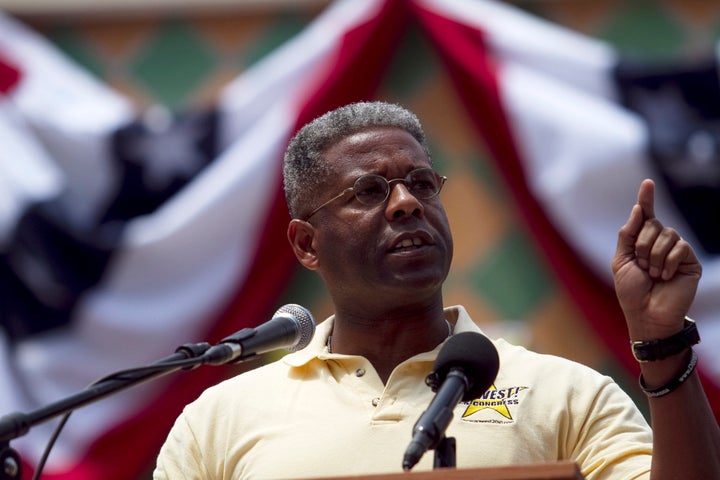 WASHINGTON -- Hours ahead of their first and only debate, Rep. Allen West (R-Fla.) and Democrat Patrick Murphy are touting yet another round of conflicting polls on where they stand heading into the election.
West's campaign on Friday circulated a new poll by Scripps Treasure Coast Newspapers that shows West leading Murphy by nine points, 51-42. That poll, which was conducted Oct. 15-16, screened 600 people in Florida's 18th District. It also found that 8 percent still aren't sure who they're going to vote for, however.
"This poll, conducted by a Democrat pollster, confirms our recently released internal numbers showing Allen West in a strong lead over Patrick Murphy," a West campaign statement reads. "No doubt Patrick Murphy will soon try to counter with another phony poll and desperate attack ads, but it won't change the reality that Patrick Murphy's campaign is circling the drain."
Murphy's campaign, meanwhile, is fundraising off of a new Sunshine State News poll of 752 "likely" voters that shows West and Murphy in a dead heat. That poll gave West only a slight edge, 49 percent to Murphy's 48 percent, with three percent undecided.
"A new GOP-commissioned poll shows exactly what we have been saying for weeks -- we have Allen West on the ropes and we can win this!" an email from Murphy campaign spokesman Anthony Kusich reads. "Patrick will face off with Allen West tonight in their final debate. All eyes are on this race. Let's show them we have all the momentum with our largest single day of contributors yet."
Polling in the West-Murphy race has been all over the place. Earlier this month, one poll showed West had as much as a 12-point lead on Murphy. That same day, Murphy was citing two other polls that showed him leading West. And throughout it all, both campaigns have dismissed the credibility of the other's findings.
The West-Murphy race is one of the nastiest in this election cycle, between West hammering Murphy over a college arrest for drunken behavior and Murphy retaliating by hitting West's military record. Their sparring will come to a head on Friday night, when they go before the cameras for a debate. They participated in a forum earlier this month, during which Murphy took shots at West for his "extremism." West was mostly quiet in response, and smiling.
You can catch a livestream of their debate, which starts at 8 p.m. EST, here.
Before You Go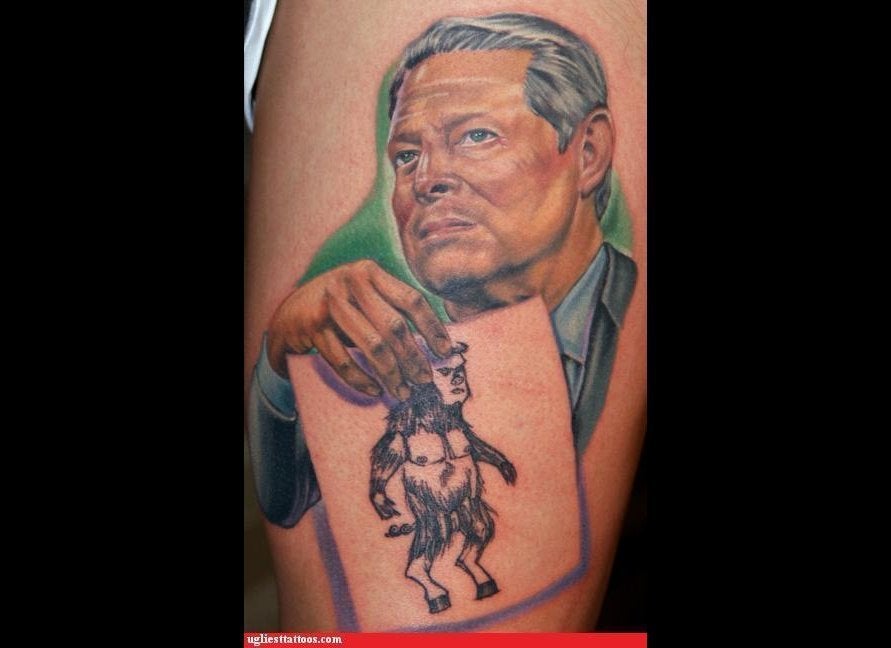 Political Tattoos That Really Suck
Popular in the Community