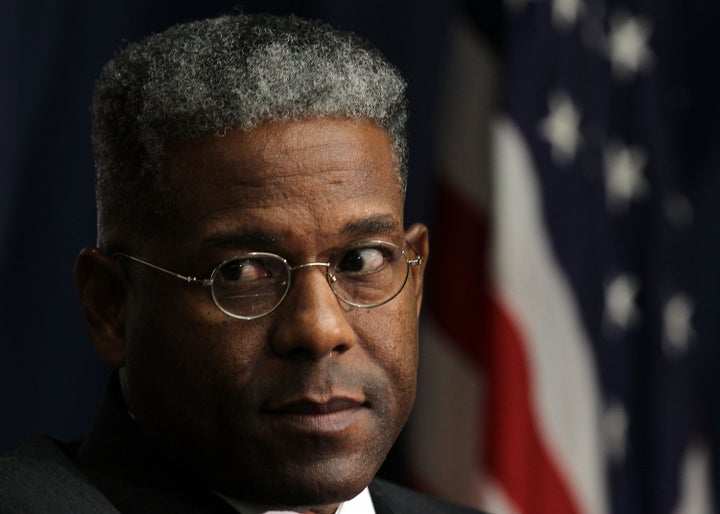 WASHINGTON -- Rep. Allen West (R-Fla.) reiterated his controversial descriptions of Rep. Debbie Wasserman Schultz (D-Fla.) on Wednesday in an email to supporters, and appealed for donations because "it's times like this that I need friends with me."
The fundraising email is titled "Vile, Despicable, and Unprofessional," and it echoes a letter West sent to Wasserman Schultz, copying congressional leaders, on Tuesday in which he called the DNC chair "vile, despicable and cowardly," and said she was "not a lady."
West has come under fire in the past 24 hours for the email, which some considered overly hostile. In fact, less than an hour after the email was sent, West told The Huffington Post's Jen Bendery that he had "just apologized" to Wasserman Schultz.
But Wasserman Schultz spokesman Jonathan Beeton said later that West still hasn't apologized. "He did not. Not in person, not via fax, not via phone," Beeton said.
West may feel a bit of regret over the comments, but judging by this fundraising appeal he feels he can profit (politically) off of them as well.

From: Allen West For Congress
Date: Wed, Jul 20, 2011 at 2:32 PM
Subject: Vile, Despicable, and Unprofessional

Those three words sum up my feelings about Rep. Debbie Wasserman Schultz, Chairwoman of the Democratic National Committee.

By now, you've probably heard the story. But I wanted you to hear it from me.

Yesterday, on the floor of the House, I publicly expressed my support for "Cut, Cap, and Balance" -- the leading conservative proposal to help us get our spiraling debt and spending under control.

Once I left the floor, Rep. Debbie Wasserman-Schultz (DNC Chair) -- who it seems does little except act as an attack dog for the "vast left wing conspiracy" -- attacked me personally for supporting the legislation.

It's not a coincidence that she is the Chairwoman of the DNC and that the Democrats are making me target #1 for defeat.

In a discussion of grave importance to this nation's future, she somehow finds time to try to score political points. And she doesn't have the guts to do it to my face!

Episodes like these show that her agenda isn't to improve the lives of Floridians or to stand on principle. She's an attack dog for the liberal, progressive wing of the Democratic Party -- plain and simple.

And it's times like this that I need friends with me.

Please make a donation of $25 or more at my website right now. And join thousands of other patriotic Americans in standing up against the vicious attack from the Democratic National Party.


Steadfast and Loyal,

Allen West

Allen B. West LTC(R)
Member of Congress
Popular in the Community