"I think that you're starting to see some nefarious actions already coming from the other side, because there's been an incredible turnout from Republicans voters on the early voting down here in Florida," West said on "Fox and Friends."
The Miami Herald reported on Monday that more than 4.5 million early votes had already been cast, and that Democrats currently held a 167,000 ballot lead over Republicans. Statewide polling, however, currently shows Romney with a narrow edge over President Barack Obama.
As an example of supposed "shenanigans," West pointed to a move by Palm Beach County Supervisor of Elections Susan Bucher to allow voters to cast absentee ballots in person as a way to work around Republican Gov. Rick Scott's decision not to extend early voting.
Florida Democrats had urged Scott to extend early voting hours after massive turnout produced lines of up to nine hours at some precincts in the Sunshine State. Scott denied that request, claiming there was no problem, which in turn prompted a lawsuit from state Democrats.
West, like Scott, also suggested that Floridians had a sufficient opportunities to ensure that they could cast their votes.
"I voted during early voting, as well as my wife and my oldest daughter. It took us about an hour and a half, two hours last week," he said. "So I think that you have the options of absentee ballots, the early voting and also going out on Election Day and I think you're starting to see some shenanigans already taking place."
Before You Go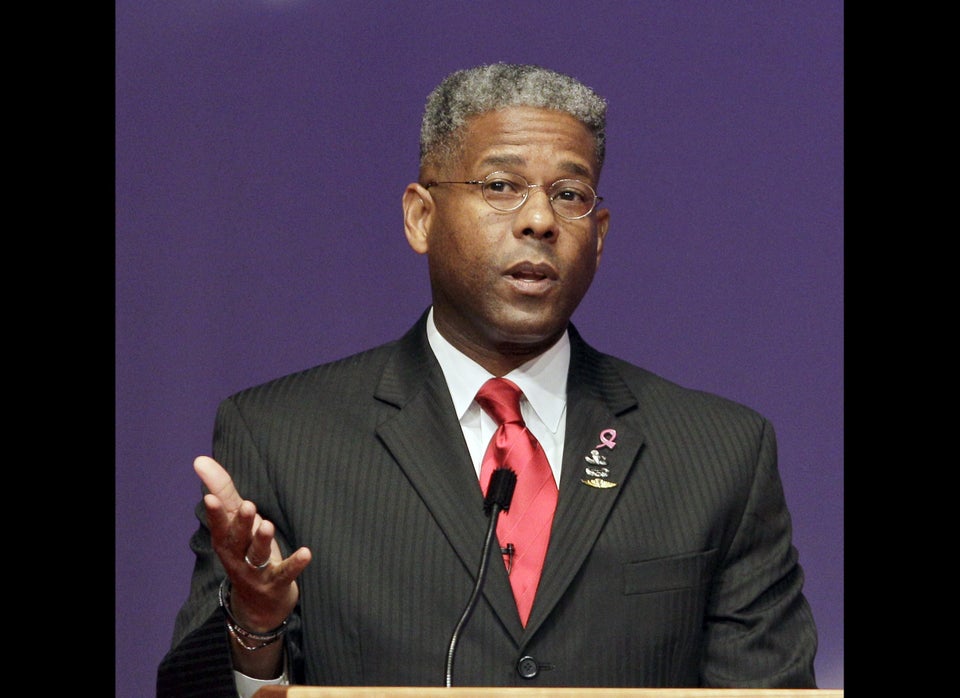 The World According To Allen West
Popular in the Community