WASHINGTON -- Rep. Allen West (R-Fla.) isn't coming back to Congress.
After months of battling through one of the nastiest and most expensive races in the country, the Tea Party freshman was knocked out of his seat, barely, by Democratic newcomer Patrick Murphy.
"I am humbled by the outpouring of support from the voters of the Treasure Coast and Palm Beaches," Murphy said in a statement. "I pledge to be a representative who will work across the aisle, listen to all points of views, and work to end the divisiveness in Congress. Our country faces many challenges, and by working together we will continue to move our country forward."
It was a tight race all night, which paralleled the razor-thin margins polls showed between the candidates over the past few months. West and Murphy were competing for Florida's 18th Congressional District, an evenly split district that was redrawn in 2010.
West pitched himself as a military veteran who spent his first term in Congress voting to deregulate government, create jobs and overhaul Medicare as a way to preserve it.
Murphy, a construction company owner who struggled for name recognition among voters, ran a campaign built almost entirely on the message that he is the antithesis to West's better-known reputation: that of a party extremist known for saying offensive things to or about Democrats.
Wasserman Schultz later told HuffPost that voters all over the country, including those in West's district, sent a strong message on Tuesday that they want people to work together in Washington.
"In races across the country, the West-Murphy race included, the voters rejected extremism," Wasserman Schultz said.
Outside groups and both national parties dumped an extraordinary amount of money into the race. West raised more than $17 million -- an astronomical figure for a member of Congress, let alone a House freshman -- and Murphy brought in $3.6 million. Both campaigns used their money to run brutal ads against each other: West dug up a mug shot of Murphy from a college arrest for disorderly intoxication and said it showed his inability to lead. Murphy hit back with an equally damning ad that highlighted West's illegal actions in the military.
In the end, Murphy calculated correctly that, despite being a newcomer, he could win by running as the anti-West candidate.
This article has been updated to include comments from Debbie Wasserman Schultz and Patrick Murphy.
Before You Go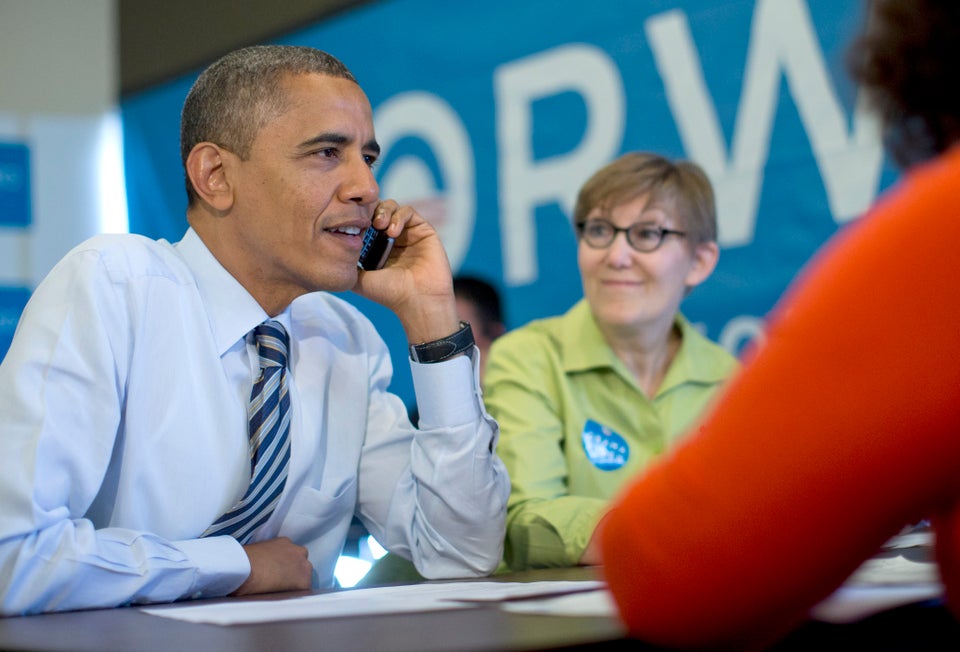 Election Day 2012
Popular in the Community