 Rep. Allen West (R-Fla.) may not yet be ready to accept his apparent reelection defeat in Florida last week, but his Republican colleagues in Georgia are already seeking to provide a backup plan for the conservative darling's political future.
In an interview with the Atlanta Journal-Constitution this week, Sue Everhart, chairwoman of the Georgia GOP, praised Atlanta native West as "one of the finest congressmen this country's ever had." She then extended an invite for him to pursue a return to congress in Georgia in the future.
"I would be glad to have him come back to Georgia and at some point run here," Everhart told the Journal-Constitution. "I would certainly try to help him because he has done his job. The way he ran his race didn't in any way interfere with the job he did. He ran as a Republican, a conservative Republican."
A West campaign spokesman did not respond to a request for comment on the proposition.
West was swept into Congress in the Tea Party wave of 2010. The latest voting totals for his 2012 contest showed his challenger, Democrat Patrick Murphy, leading the first-term congressman by more than 2,000 votes. That tally eventually led the state of Florida to certify the race for Murphy over the weekend, but West's camp has so far refused to concede.
Jen Bendery contributed reporting to this story.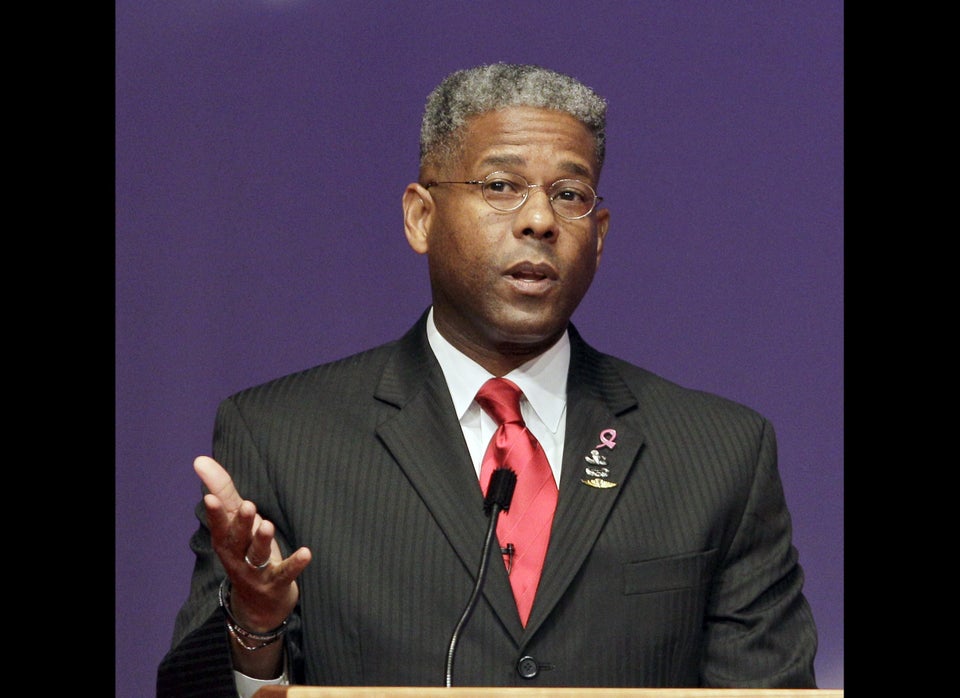 The World According To Allen West