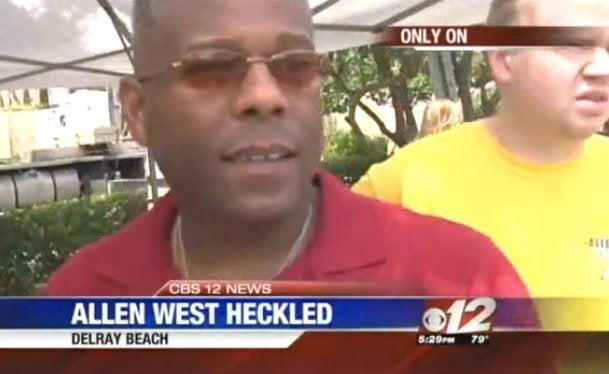 After a young man heckled Rep. Allen West (R-Fla.) at a July 4th celebration in the Sunshine State, a spokesman for the Tea Party-backed congressman is out with a statement calling the encounter "highly inappropriate."
"You oughta be ashamed of yourself," the heckler said before directing strong words bleeped out by CBS12 at the congressman. West responded, "Oh wow, that's very nice language."
According to CBS12, the man also gave West the middle finger.
The GOP lawmaker's spokesman characterized the behavior as "rude" and said, "While people may disagree on political matters, the use of foul language is unbecoming in political dialog."
West has emerged as a controversial figure since being elected to Congress in the 2010 midterm election. He has repeatedly captured headlines with inflammatory remarks.
HuffPost's Jen Bendery reported earlier this week:
West raised some eyebrows in April when he claimed as many as 80 House Democrats are Communists. His remarks came after he compared being gay to picking a favorite ice cream flavor, said that a motorcycle was like touching his wife, and warned that people would be on "a suicide mission" if they challenged his support for the House GOP budget plan.

About 30 protesters showed up at West's Sunday event and said they wished he had stayed in his old district instead of moving to theirs. Congressional redistricting left West more vulnerable in his current seat in District 22, so he recently moved to what is now District 18, where he has a better shot at winning.
Whether West will prove successful in his campaign for a second term remains to be seen. However, according to political analyst Stuart Rothenberg, the freshman lawmaker can be considered vulnerable in his political bid.
In an August 14 primary contest, West will go head-to-head against Republican challenger Martin County Sheriff Bob Crowder. Patrick Murphy is running as the Democratic candidate in the congressman's Florida district.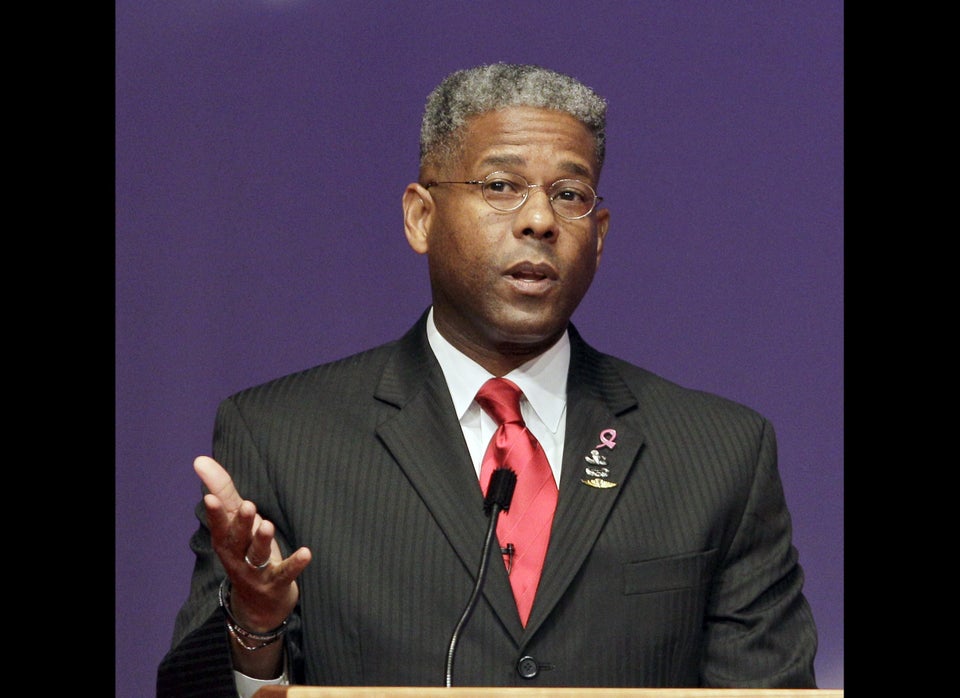 The World According To Allen West
Popular in the Community