Rep. Allen West (R-Fla.) criticized Secretary of State Hillary Clinton Thursday, suggesting her absence from a congressional testimony due to a stomach virus was really "a case of Benghazi flu."
"I'm not a doctor, but it seems as though…the Secretary of State has come down with a case of Benghazi flu," West said on "Fox and Friends." "I think we have to get to the bottom of this. There's still a very countless amount of unanswered questions."
"She has been recovering at home and will continue to be monitored regularly by her doctors. At their recommendation, she will continue to work from home next week, staying in regular contact with department and other officials. She is looking forward to being back in the office soon," State Department spokesman Philippe Reines said in a statement.
West isn't the only one to suggest Clinton's illness wasn't genuine. John Bolton, former U.N. ambassador under President George W. Bush, suggested Clinton fabricated a "diplomatic illness" in order to dodge her scheduled testimony.
The State Department criticized Bolton's "completely untrue" comments. State Department spokeswoman Victoria Nuland told reporters Bolton is "not privy to any inside information" and referred to his remarks as "wild speculation."
Before You Go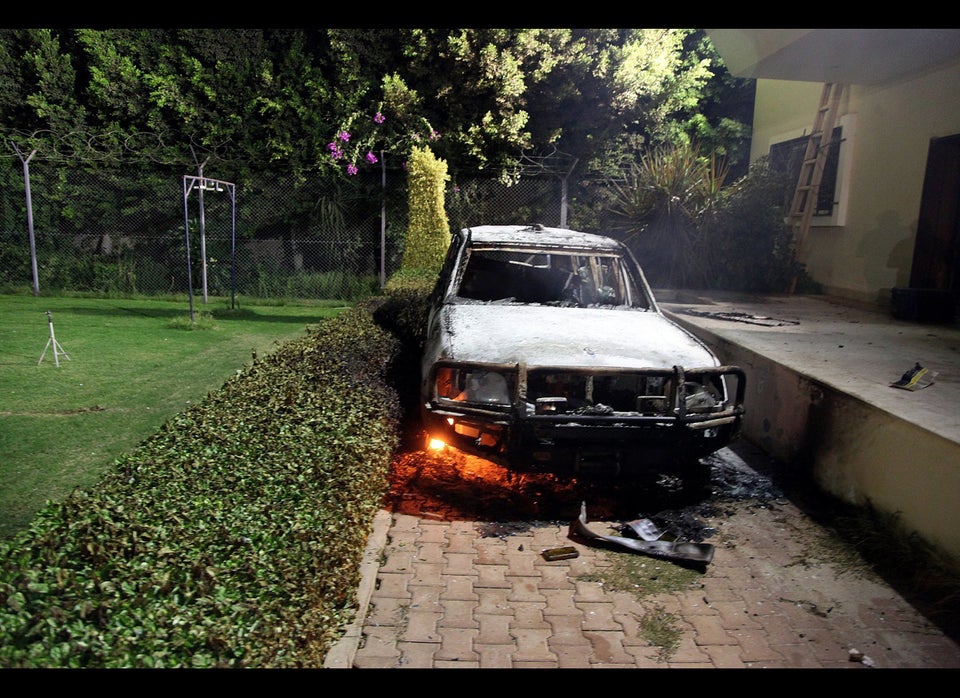 Attack On U.S. Compound In Benghazi
Popular in the Community