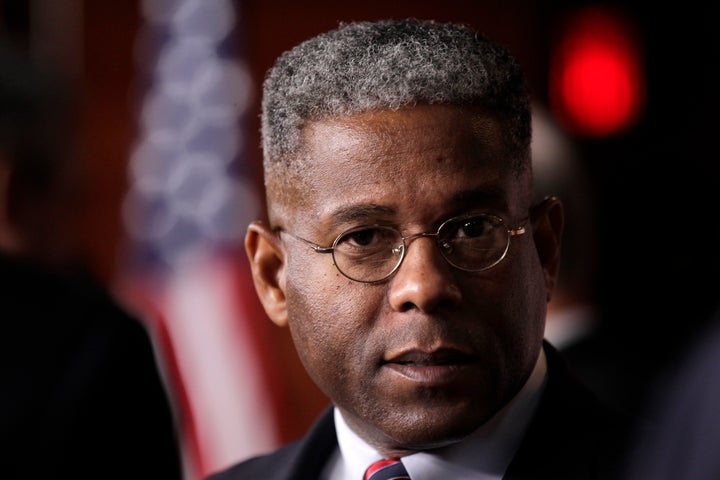 WASHINGTON -- Rep. Allen West (R-Fla.) said Friday that President Barack Obama needs to stop boasting about killing Osama bin Laden, saying that it was Navy SEALS who killed the terrorist leader, not the president.
"Please stop with the Osama Bin Laden line, U.S. Navy SEALS double-tapped that rascal," the freshman lawmaker posted on his Facebook page Friday morning.
Obama regularly touts taking out bin Laden at his campaign events. At two New York City fundraisers on Thursday night, he pointed to bin Laden when describing how his administration has refocused America's military efforts on the terrorists who attacked on 9/11.
"Thanks to the incredible men and women in uniform, al Qaeda is weaker than it has ever been, and Osama bin Laden will never again walk the face of this Earth," Obama said at one event, to applause. Earlier in the night, he told another group of supporters, "Al Qaeda is weaker than it's ever been, and bin Laden is no more."
Get used to hearing that line. In addition to Obama's frequent references, Vice President Joe Biden has been telling campaign supporters the best way to sum up Obama's first term in "shorthand": "Osama bin Laden is dead and General Motors is alive."
In the same post, West also took issue with Obama saying he doesn't "bluff" when it comes to being prepared for the possibility of taking action against Iran's nuclear facilities. In a Monday interview with the Atlantic, Obama said he believes the Israeli government "recognizes that, as president of the United States, I don't bluff."
"I agree with President Obama that he does not bluff, he prefers apologizing," West wrote, referring to Obama's apology to Afghanistan President Hamid Karzai for the burning of Qurans at a U.S. airbase. "Simply stated, talk is cheap when dealing with despots, dictators, autocrats, and theocrats."
People should defer to Israeli Prime Minister Benjamin Netanyahu when it comes to dealing with Iran "instead of a community organizer," West said, referring to Obama's work in Chicago in the 1980s.
Calling all HuffPost superfans!
Sign up for membership to become a founding member and help shape HuffPost's next chapter
BEFORE YOU GO