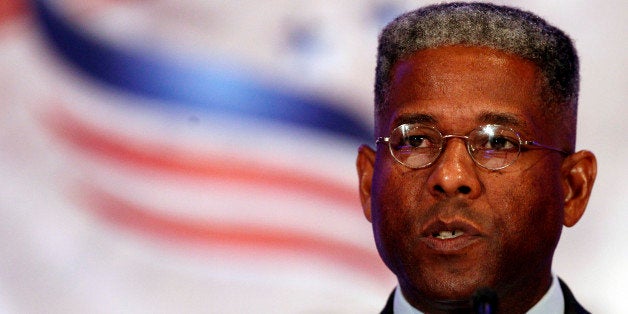 Former Rep. Allen West (R-Fla.) suggested there might be "malicious" intent behind the Obama administration's health care website glitches, its foreign policy struggles and its overall leadership on Wednesday.
Speaking on the Fox News Radio program "Kilmeade and Friends," West criticized the rollout of Healthcare.gov, pointing to the millions of people who have lost their current health plans and recent developments related to the site's security as reasons for concern.
"I'm starting to wonder if this is something intentional in nature," said West, although he did not explain what he thought the purpose of the administration's stumbles might be.
"You cannot be this incompetent ... Part of Obamacare eliminated the private sector financial market that engages in giving college student loans. I mean now the federal government has taken over college student loans, so I sit back and strategically look at this and say this just cannot be happening," West said. "It really cannot be happening. And no one can be this incompetent. So is there a little nefarious, malicious intent going on here? And I think that's what the American people need an answer on."
Host Brian Kilmeade brought up a McKinsey & Company study that had forecast issues with the health care website ahead of its Oct. 1 launch, saying Obama was aware of that study. Kilmeade also suggested that the administration's "incompetency" extended to the stimulus package, the crisis in Syria, the Arab Spring backlash and current negotiations with Iran.
West, who had previously criticized Obama for his approach to Syria, called current U.S. foreign policy "a joke" and tied its flaws to his overall criticism that something is amiss with the administration.
"This cannot all be happening by happenstance," West said. "This cannot all be happening by just sheer incompetence. If it is, then this entire administration needs to go away. But there has to be some questions. What's the intent behind this? I mean no one can purposely wake up and say, 'Let's screw this up today.'"
West went on to criticize Obama's leadership, contrasting his own experience as commander of an Army battalion with what he described as the president's "out of touch" behavior. The former congressman said there's a big difference between the election campaign Obama ran and his administration's implementation of policy, and West said he sees that contrast as a signal "there is something that does not connect here."
"I think eventually we're going to have to ask ourselves: Can you be this incompetent, or is there a bit of nefarious activity that's going on?" West said. "You can't go out and say 33 of the 34 times that you can keep your insurance, that you can keep your doctor, period, and now all of a sudden you come back and say, 'Well, I didn't know. I would not have gone out and said anything about the website would have been as easy as going on ... Expedia.com if I had known.' Then you probably should not be the president if you're that out of touch."
Before You Go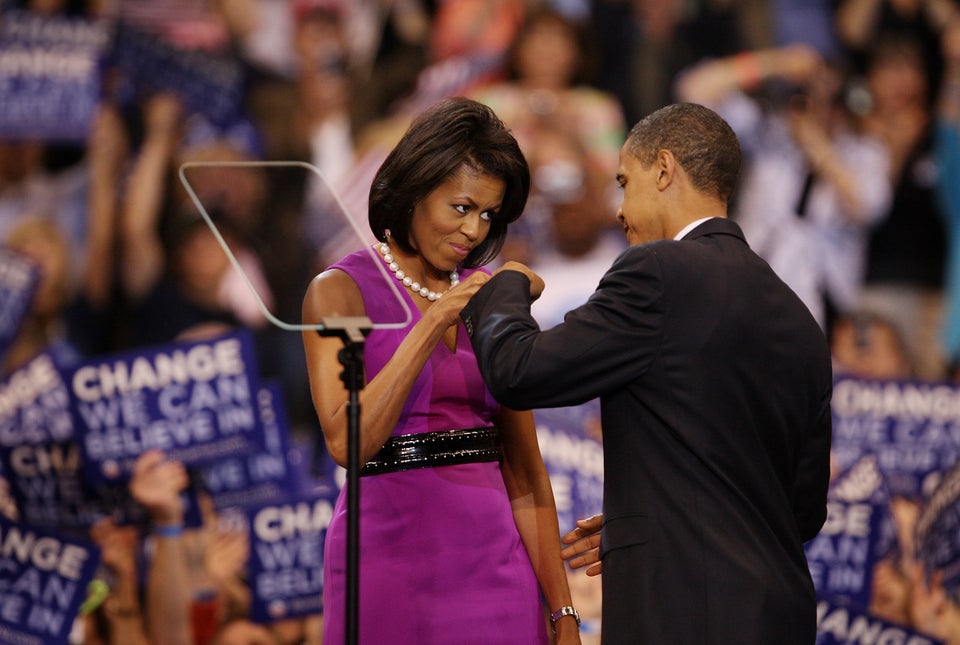 Obama's Fist Bumps
Popular in the Community