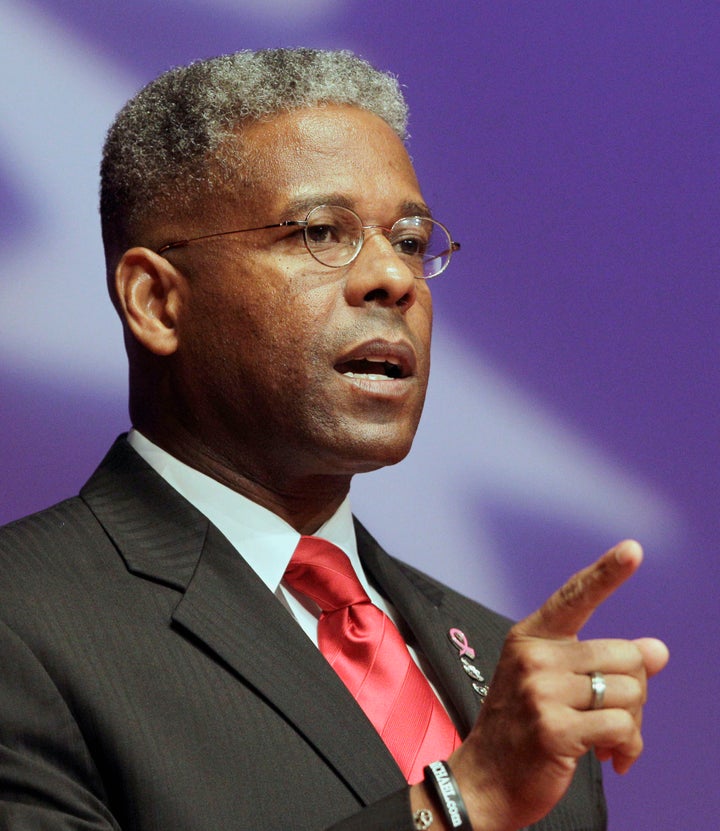 Rep. Allen West (R-Fla.) is out with an op-ed this week again defending his claim that a number of House Democrats are actually members of the Communist Party.
"My colleagues in the Congressional Progressive Caucus have taken umbrage with my equation of their ideals with those of communists," West writes in the The Hill. "Why? Why shouldn't we have this discussion? What part of their agenda are they trying to hide?"
West told a town hall meeting earlier this month that "there's about 78 to 81 members of the Democrat Party who are members of the Communist Party," referring to their membership in the Congressional Progressive Caucus. He's since doubled down, claiming that his classification of progressive lawmakers as communists was accurate.
The Florida Republican spends the majority of his op-ed defending his argument that progressives are simply communists by another name.
"Specific 'party' affiliation is not the point of the discussion -- it is rather affiliation with a set of ideals," West writes. "Conservatives adhere to the ideals of individual responsibility and freedom, limited government, a free market and a strong defense. Those on the liberal left adhere to a collective ideal, directed and controlled by a centralized government to guarantee and enforce social and economic justice."
West continues: "You can call this what you wish. The esteemed scholar and author Mark Levin calls it 'statism.' In our lifetime, the unpalatable and pejorative brands 'socialist' and 'communist' have been replaced with the more user-friendly 'progressive' term."
While West continues to argue that his equating progressivism to communism is simply an exercise in examining political ideology, his decision to label his colleagues as "communists" hasn't come without consequences beyond a verbal rebuke from Rep. Barney Frank (D-Mass.). Earlier this week, West was booted from an NAACP event at which he was previously set to deliver the keynote address.
Here's a look at some other notable statements from West: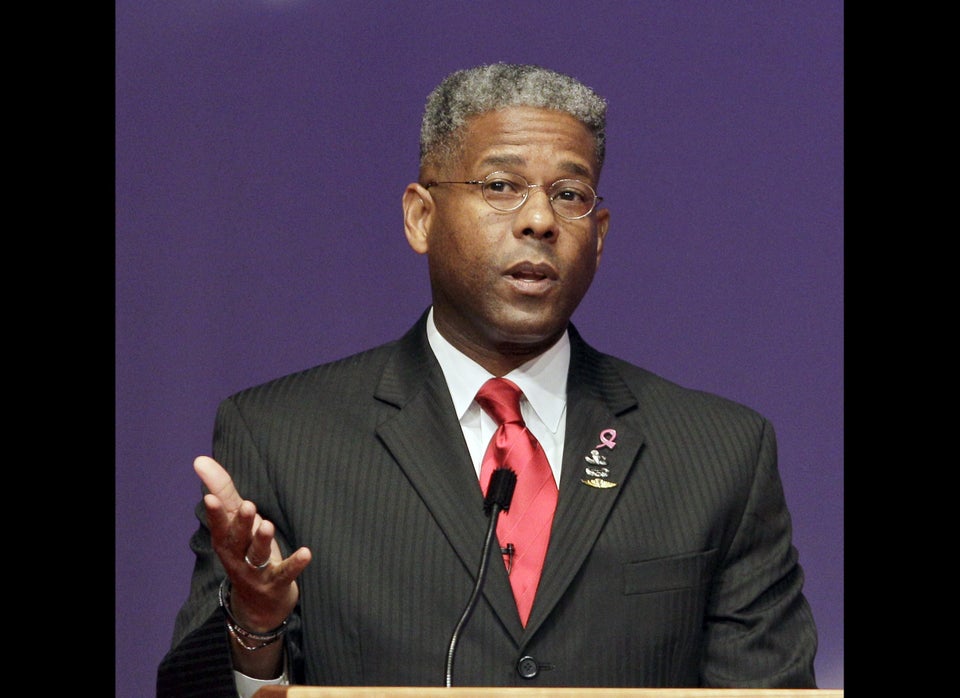 The World According To Allen West (NO VOTES)
Support HuffPost
The Stakes Have Never Been Higher
Popular in the Community