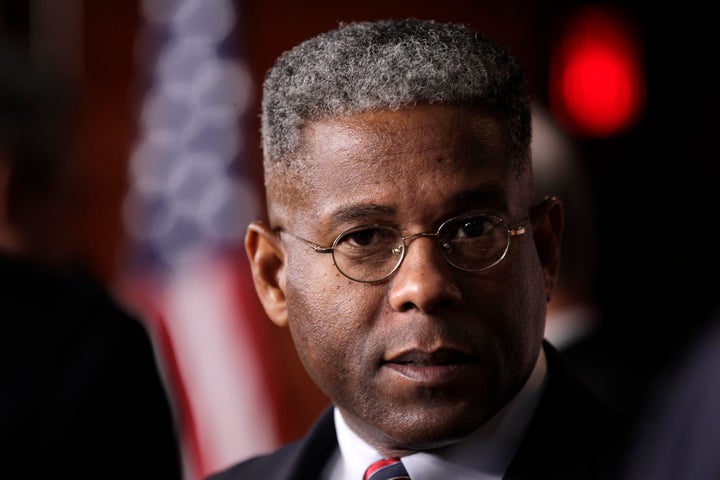 WASHINGTON -- Don't even think about challenging Rep. Allen West (R-Fla.) on his support for the House Republican budget plan, or you'll be on "a suicide mission," he warned Thursday.
"Anyone challenging me on my support to this visionary plan to restore our economic security will be signing up for a suicide mission," wrote West, a 22-year Army veteran who served in Operations Desert Storm and Iraqi Freedom. "My recommendation to any detractors, read Proverbs 17:28 and heed its advice. It is time for those who understand how to govern, not demagogue."
What does Proverbs 17:28 say? "Even a fool is thought wise if he keeps silent, and discerning if he holds his tongue."
In the same Facebook post, West also aligns himself with a Wall Street Journal editorial from Tuesday that hails "the reform wing of the Republican Party" as being "alive and well." The editorial praises GOP leaders for being willing to "risk their popularity to address America's serious problems" and calls Ryan's budget proposal "a worthy marker."
"I am proud to be called a Reform Republican who will not stand for the status quo that is failing our America," West wrote.
Democrats have slammed Ryan's budget for, among other things, proposing to change Medicare into a voucher-based system, repeal President Barack Obama's health care law and scale back many social welfare programs. On Wednesday, White House spokesman Jay Carney went so far as to say that anyone who supports it has "severely diminished capacity."
Calling all HuffPost superfans!
Sign up for membership to become a founding member and help shape HuffPost's next chapter
BEFORE YOU GO