WASHINGTON -- Rep. Allen West (R-Fla.) can't seem to stay out of the spotlight, for better or for worse.
During a Sunday rally with constituents in a newly drawn district he wants to represent, West accused President Barack Obama of wanting to enslave the American public.
"He does not want you to have the self-esteem of getting up and earning, and having that title of American," West said, according to a WPTV report. "He'd rather you be his slave."
West is running against Martin County Sheriff Bob Crowder in the Republican primary, set for Aug. 14. The WPTV report quotes Crowder saying he is "offended" by the things that come out of West's mouth.
"I think trying to label some people that he would have to work with in Congress as being Communists ... I just think that's the wrong thing to do," Crowder said.
About 30 protesters showed up at West's Sunday event and said they wished he had stayed in his old district instead of moving to theirs. Congressional redistricting left West more vulnerable in his current seat in District 22, so he recently moved to what is now District 18, where he has a better shot at winning.
Despite hugely out-raising Crowder, West still faces a tough fight: A prominent national pundit on Monday ranked West as the most vulnerable member in the Florida delegation to lose to the other party. His Democratic challenger is Patrick Murphy.
Before You Go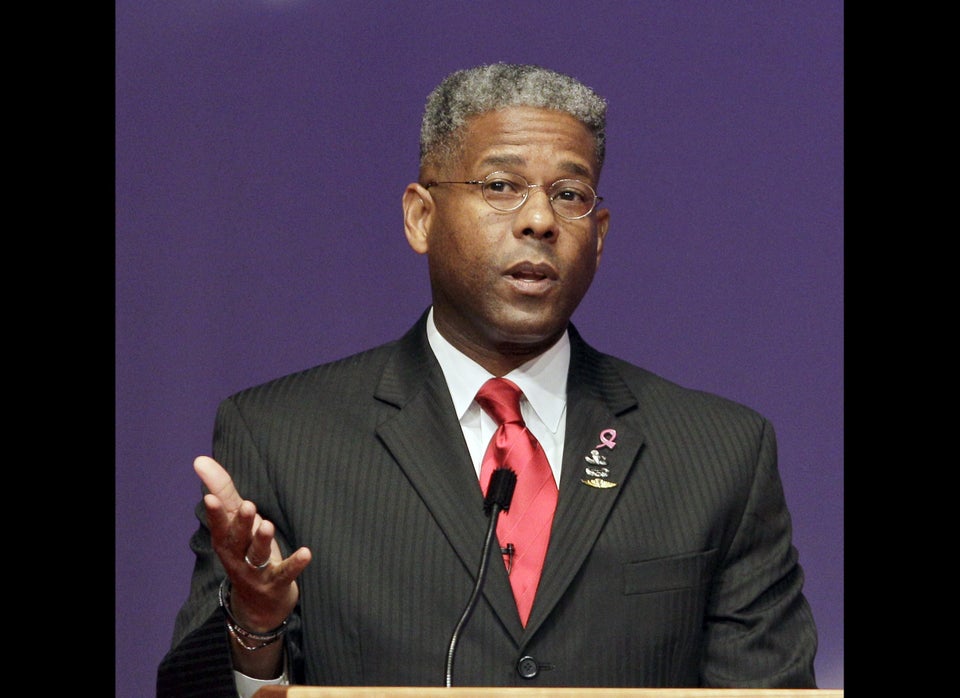 The World According To Allen West
Popular in the Community