Allen West's political career was granted a temporary reprieve on Friday, after the St. Lucie County Canvassing Board ordered a recount of early ballots in his race against Democrat Patrick Murphy for Florida's 18th Congressional District, NBC Miami reports.
West (R- Fla), a controversial freshman congressman elected in the 2010 Republican landslide, appeared to have lost his contest against Murphy by 0.7 percentage points after all ballots were initially counted last week. The margin of victory was too large to trigger a recount, and the state of Florida certified the race's results on November 10. West, however, refused to concede, claiming "discrepancies" in early voting results.
A federal judge had ruled against West's request for a recount earlier on Friday, saying he lacked the authority to make such an order. The St. Lucie Canvassing Board then ruled by a 2-1 vote to recount early ballots in the race, although it denied West's request to recount absentee ballots as well. "A series of tabulation errors by the county has raised suspicion among West's campaign and its supporters and appeared to motivate the board's favorable vote," according to NBC Miami.
Murphy's campaign has dismissed calls for a recount, insisting that West is merely trying to cling to the spotlight after a clear defeat. West's campaign struck back, saying in a statement:
Patrick Murphy has had such a good time with Nancy Pelosi pretending to be a congressman, he realizes a recount would likely derail his plans, and that's why his lawyers promised a lawsuit if all votes are recounted fairly and accurately. It's an interesting stance from a candidate who said he was the clear and outright winner.
St. Lucie County has until Sunday to file its certified results with Florida. It is one of three counties included in Florida's 18th Congressional District.
Before You Go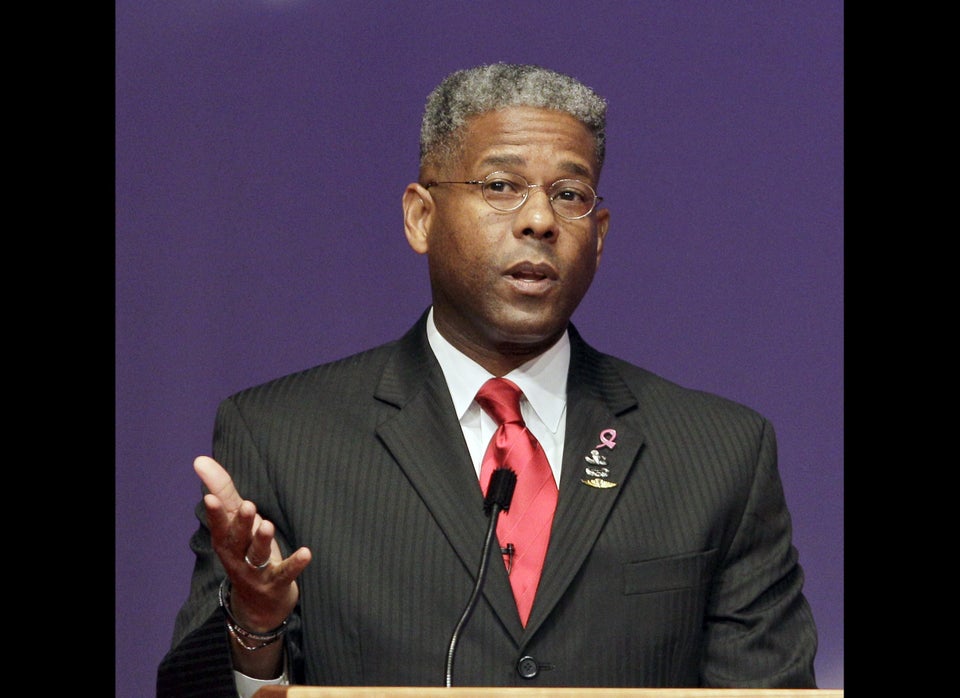 The World According To Allen West
Popular in the Community