A blind man is regaining his sight thanks to some groundbreaking technology.
Allen Zderad of Minnesota, has retinitis pigmentosa, an untreatable degenerative eye disease that caused his vision to deteriorate, according to the Mayo Clinic. While he wasn't able to see anything other than bright light, earlier this month, the 68-year-old saw his wife for the first time in a decade with the help of a bionic eye implant, KARE reported.
"It's crude, but it's significant," an emotional Zderad said after using the device at the Mayo Clinic, according to the outlet. "It works."
The bionic eye implant functions by sending signals to the optic nerve, without having to use the damaged retina to see images, according to the Mayo Clinic. Zderad was part of the first clinical trial in Minnesota for the device, made by Second Sight Inc. He received surgery in January and had a tiny chip embedded in his right eye. Two weeks later, the rest of the device, which was set inside a pair of special glasses, was activated.
The results were astonishing.
"His whole life we have heard, 'Nothing can be done, nothing can be done,' -- it's all we've heard, until now," Zderad's wife, Carmen told KARE of the technology.
Though the 68-year-old can only make out shapes and outlines so far, he told the Mayo Clinic that it's not difficult to spot his wife:
Zderad still needs to undergo hours of physical therapy and instruction to use the bionic eye at its full potential, but has high hopes for the future.
Watch the video below to see Allen Zderad use his bionic eye implant for the first time.
Related
Before You Go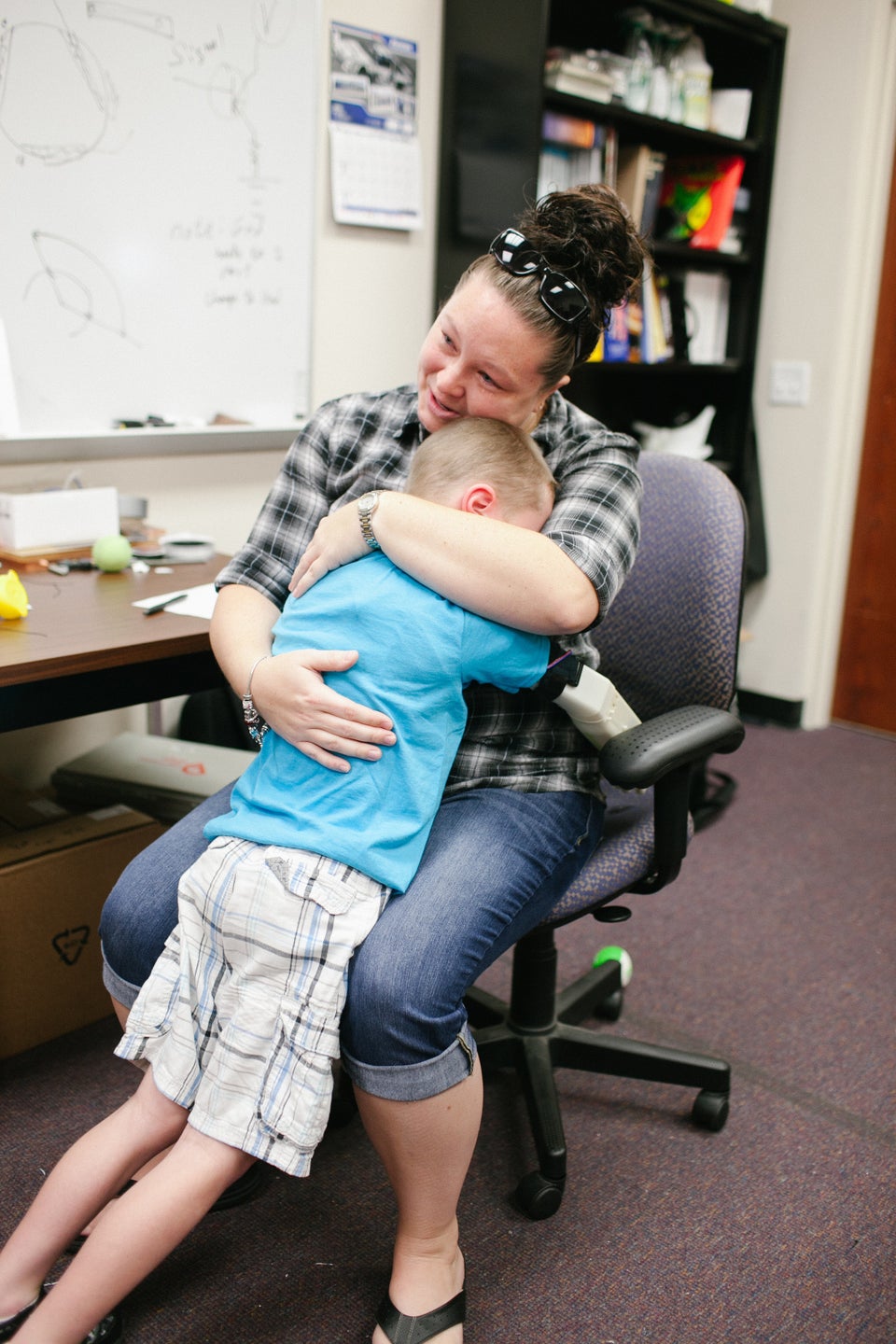 6 Year Old Boy Hugs Mom For First Time, Thanks to the World's First 3D Printed Myoelectric Arm