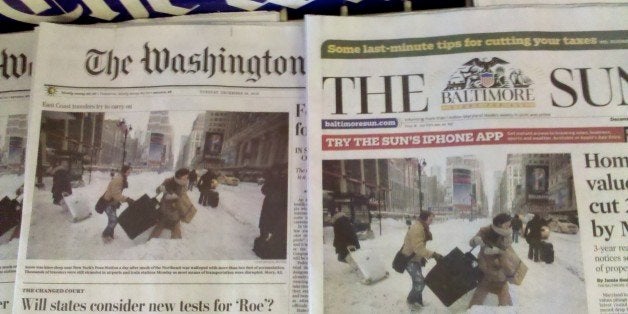 It doesn't get much more ironic than this.
Baltimore Sun reporter Mike Dresser has just discovered what's been causing his severe eye puffing, skin conditions and irritation in the newsroom for almost 40 years: he's allergic to newspaper ink.
"The next time you see me in the newsroom, you may see me wearing the type of rubber gloves used by a doctor or a crime scene technician," he wrote in an email to staffers. " It's just that I found out this week after nearly 38 years at The Sun that I am allergic to newspaper ink."
In addition, Dresser has been advised not the wear dark colors, due to his allergy to blue textile dye. Dresser joked that he's never been more grateful for the digitizing of media.
"Feel free to laugh," he added. "The irony is not lost on me."
At least he gave permission.
Calling all HuffPost superfans!
Sign up for membership to become a founding member and help shape HuffPost's next chapter