If the reports are right, then this allergy season is going to be worse -- and longer -- than it has been in previous years. One in five Americans suffers from some type of allergy, and the number of red eyes and sniffling may be increasing across the United States.
According to a large, nationally representative study involving two million blood samples by research lab Quest Diagnostics, allergies are on the rise -- ragweed sensitivity jumped 15 percent between 2005 and 2008, while mold increased by 12 percent. And the overall sensitization rate to 11 different allergens, according to the findings, climbed almost six percent during that same time frame.
"The level of sensitization to these common allergens is increasing," study author Stanley Naides of Quest Diagnostics' Nichols Institute told USA Today. And, as with many things in life, it may come down to a matter of location, location, location. "The highest areas are in the Southwest, and one has to raise the question of whether weather is contributing to this." That may mean climate change is a factor in increasing allergy rates, according to Naides, although more research is needed before drawing definitive conclusions.
Topping that regional list were Phoenix and Las Vegas, newly crowned as the allergy capitals of the country. Check out Quest Diagnostics' list of the top states for ragweed allergies, based on the percent of people who have a sensitivity, below -- their website also has a list that encompasses sensitization figures on all 11 popular allergens, as well as more graphics to explain their widespread findings.
Did your city make the list?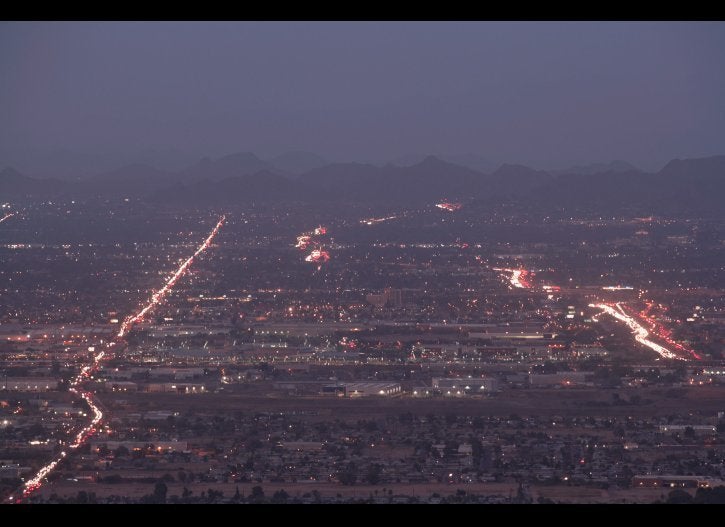 30 Worst U.S. Cities For Allergies
Popular in the Community