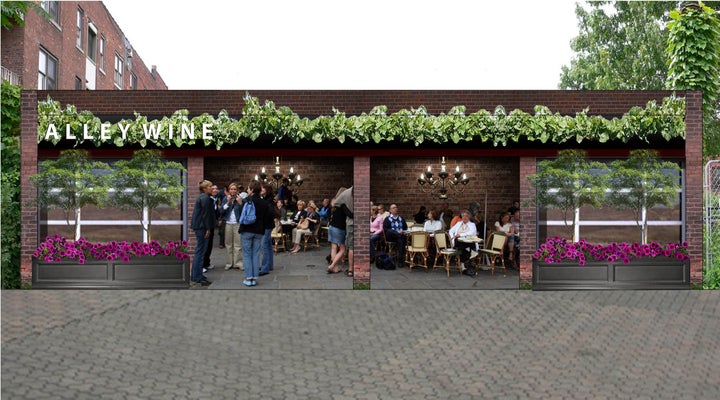 For more than a year, David Knapp and Lynne Savino have been pining to get started on their new Midtown Detroit business venture, an off-the-beaten-path bistro called Alley Wine.
As the name suggests, the proprietors want to set the wine bar up in an alley. They envision it as a little out-of-the-way watering hole that's only accessible to pedestrians and people on bicycles. It's an intriguing idea; one that helped Knapp and Savino place as semi-finalists in the 2011 Hatch Detroit business contest. But, Alley Wine has also been a bit of a zoning headache.
Happily now, after 20 months of waiting, the two partners finally have some good news. The City of Detroit has granted them zoning approval. Knapp told The Huffington Post that Detroit's City Planning Commission has been extremely helpful in making that happen, but said the process has required a lot of patience. Now he's ready to get going and hopes to have the place open as early as this fall.
"We couldn't do things without zoning. So that was the all-important first step," he said. "Currently, we just started applying for our liquor license. That's moving in a track parallel to some of the other balls that are rolling."
In addition to the liquor license they also still need to wrap up financing, acquire building permits and start construction.
They plan to build Alley Wine out of an old garage on a property owned by Knapp, located off Second Avenue between Alexandrine and Selden. (655 W. Alexandrine). The completed structure will have fully-glazed sectional overhead doors that will open up to the alley, allowing for natural sunlight and ventilation. It will also feature an inviting backyard that they'd like to see used for bocce ball and croquet.
Once it's opened, Alley Wine's initial operating hours will be between 3 p.m. and midnight. The bar will feature a rotating selection of wines from around the world, selected with care by Savino who has about 20 years of wine wholesaling experience.
Savino told The Huffington Post they'll specialize in unfamiliar brands that most people won't recognize. "By dealing with small family vineyards and small family estates, we'll get wines that are values and an interesting education for the customers," she said.
As for the menu, they plan to offer an ever-changing assortment of artisan cheeses, as well as salami, spreads, a special kind of pork called porchetta and a number of seasonal dishes. The food will be fresh and local when possible.
It's no coincidence that Alley Wine seems like the sort of establishment one might fine in a quaint corner of France or Italy. Knapp said the inspiration for Alley Wine came from travelling and experiencing the older streets of European cities.
"You turn right and you're surprised by a small, five-foot coffee shop, and a couple steps down there's a pizzeria. A very intimate, very pedestrian friendly type of experience, no cars, nothing," he said, "and so we took an eyeful of a building on a property I already owned and thought that might be a way to re-envision Detroit's retail and Detroit's neighborhoods."
Before You Go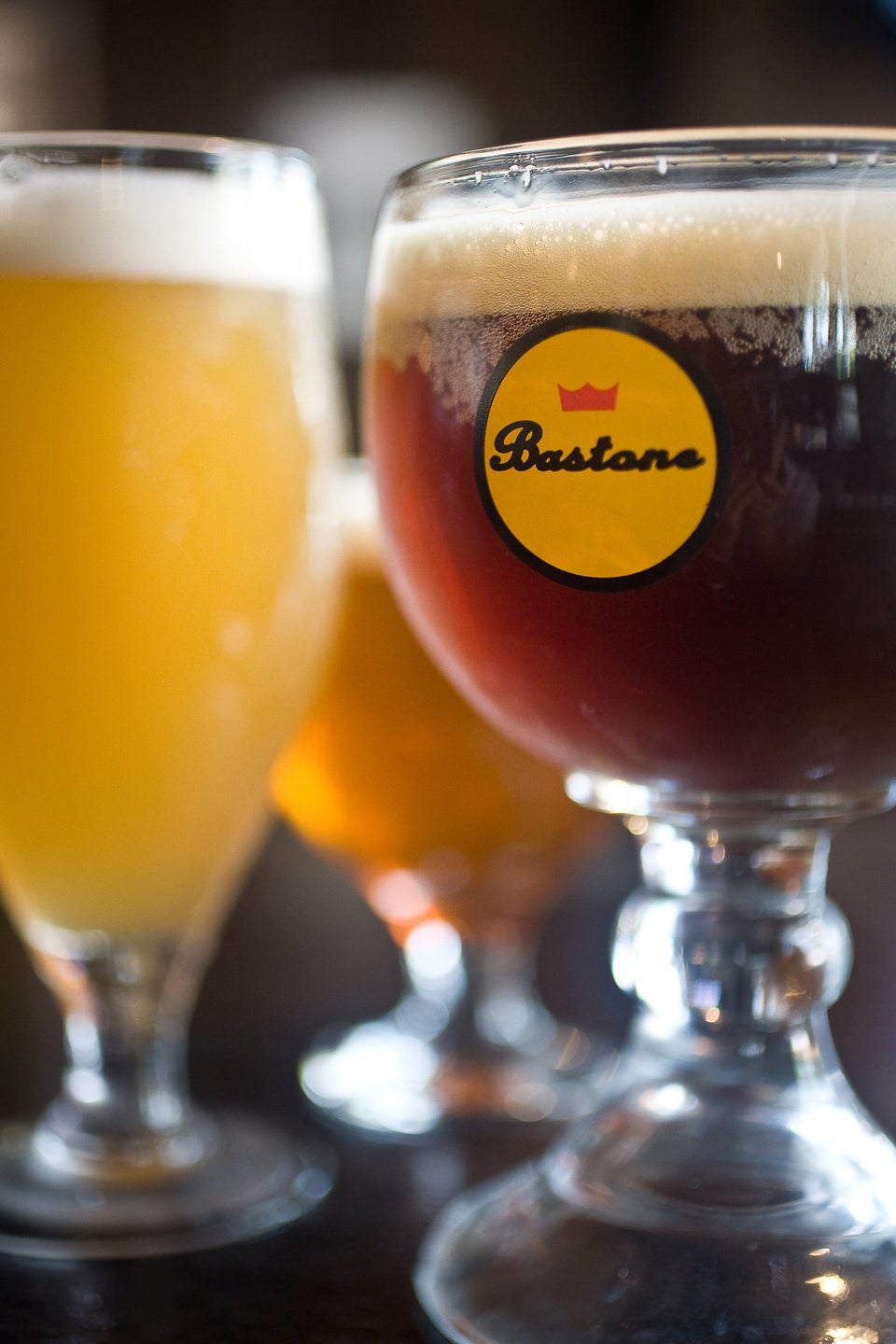 Metro Detroit's Newest Restaurants 2013
Popular in the Community