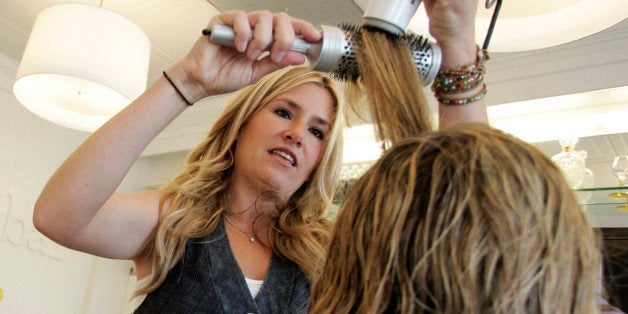 Fear not, bouncy hair enthusiasts, all of those blowout bars weren't just a flash in the pain: They've officially entered the big leagues.
Specifically, Alli Webb, Drybar's founder, has just been named among the heavy-hitters on Fortune's annual "40 Under 40" list. Landing at number 33, Webb proves that niche salons like hers, which offers 9 variations of blowouts as its sole category of services, can be a pretty dominating business model. Hey, what girl doesn't enjoy a quickie primp now and then?
Webb opened Drybar in 2010, but we've seen an influx of hyper-specific salons follow suit. Aside from blowout bars cropping up around the world, bang bars, braid bars, bun bars and even ponytail bars have become the trend du jour in the hair care realm. We can only imagine what kind of precise salons will open their doors on the heels of Fortune's big endorsement of Drybar. (Half-up, half-down bars?)
Do you think blowout bars and the like are here to stay?
If you need more hair advice: