 A report from the Alliance for Excellent Education identifies four key challenges that public school district leaders must address in the next two years in order to successfully bring digital learning and education technology into K-12 classrooms.
The driving force behind the nationwide effort to adopt a comprehensive digital learning strategy is the move by all states to raise academic expectations by requiring students to graduate from high school college- and career-ready. Additionally, the Common Core State Standards adopted by 46 states and the District of Columbia necessitates using technology to prepare students for computer-administered assessments in the 2014-15 school year.
"If you're a school or district leader who is considering using education technology and digital learning in your schools, STOP — and go no further — until you have a comprehensive plan that addresses your district's specific challenges and learning goals for all students," Bob Wise, president of the Alliance for Excellent Education and former governor of West Virginia, said in a statement.
One challenge facing district leaders is ensuring that all students are adequately prepared for college and career following graduation. The report states that schools must adapt accordingly and provide students with learning opportunities that are more hands on, experiential, project-based and aligned with their interests. Doing so will enable students to produce content, analyze information and develop a deeper knowledge of complex topics.
Districts must also manage shrinking budgets and rethink how resources are allocated in support of teachers. The report recommends streamlining expenses, offering online professional development, elevating media specialists as instructional leaders and analyzing budget expenses.
When it comes to training and supporting teachers, the Alliance for Excellent Education encourages a transition from a teacher-centric culture to learner-centered instruction, so as to combat the widely uneven and inequitably distributed access to teachers.
Lastly, districts need to address the growing technology needs of society and individual students, particularly low-income students and students of color who are most at-risk of being left behind.
According to Wise, many school districts are in varying stages of addressing these challenges and subsequently developing comprehensive plans for digital learning strategies. While some have stepped up and set an example for others to follow over the next two years, other districts are in the process of implementing only certain aspects of digital learning. Still, some have yet to begin preparation.
"Whatever stage a district is in," Wise said, "there is real value in taking a self assessment to make sure your district's technology strategies meet its educational needs, including changing curriculum and instruction."
Overall, the report concludes that by employing effective educational strategies that connect and improve what it dubs the "three Ts" — teaching, technology and use of time — district leaders can create the conditions for whole-school reform and productive instruction.
Related
Before You Go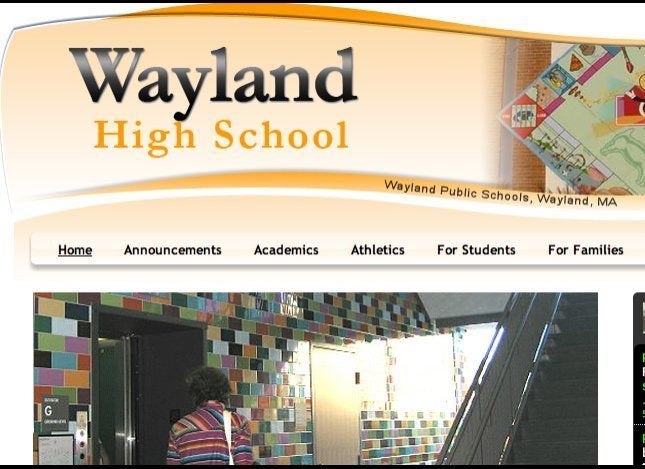 U.S. News Best High Schools for STEM 2012
Popular in the Community