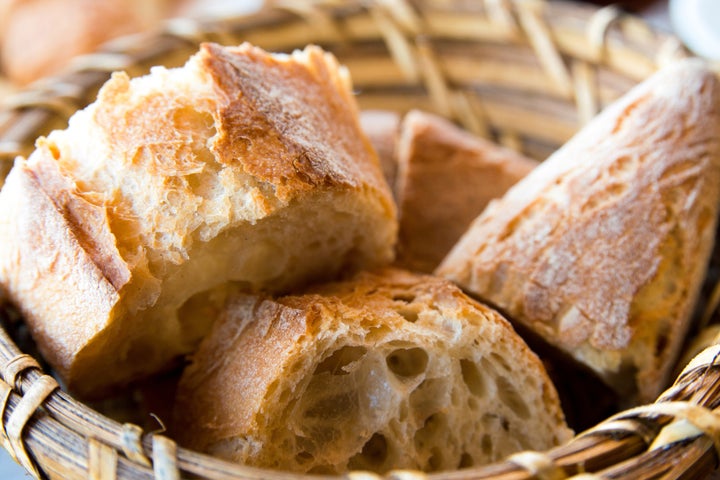 An estimated 18 million individuals in the United States have a gluten sensitivity, according to clinical data from the Center for Celiac Research. Another 3 million people are believed to have celiac disease, as does William Edwards, the main character in a new novel series for kids that I co-authored. Kids with celiac disease, gluten sensitivity, or food allergies may be able to relate to William Edwards!
In real life, singer/guitarist Allie Moss, who is best known for her single "Corner" (which became a hit in Great Britain and which was featured on an episode of Pretty Little Liars) has been diagnosed with gluten sensitivity. Symptoms of gluten sensivity are similar to those of celiac disease, but the underlying biology differs, and some of the possible long-term consequences for celiac disease differ. (For a more technical review, see this research article, and for a list of symptoms of celiac disease, see the National Digestive Diseases Information Clearinghouse. Unfortunately, there is no comprehensive list of all the symptoms of gluten intolerance or celiac.)
What follows is my email interview with Allie Moss. You can see Allie Moss in a special performance of "Corner" filmed for this blog series on celiac and gluten sensitivity (as well as food allergies) followed by my audio interview with her, where she gives more details about her diagnosis and reveals a little-known fact about "Corner."
S.Z. Berg: I know that you love pizza but that you were recently diagnosed with a gluten sensitivity. Tell us about your symptoms.
Allie Moss: I'd been diagnosed with acid reflux years ago, after I lost my voice for a bit. (Not good for a singer, obviously.) But I never really had typical reflux symptoms like heartburn. Fed up with feeling bloated and unhealthy despite eating well, I recently saw a holistic nutritionist with a Ph.D.; I felt the prescription I was on was making more complications than solutions. It was he who suggested that I had low acid (not high) in combination with a gluten sensitivity.
S.Z. Berg: When did you go gluten-free?
Allie Moss: March of this year, just before facing all the fried foods of SXSW.
S.Z. Berg: What did you think when you were told that gluten might be at the root of your symptoms?
Allie Moss: I was surprised and relieved. I'd rather give up gluten and dairy than coffee and seltzer. And because I've done the strict reflux diet, which didn't make a difference at all.
S.Z. Berg: How long was it before you noticed a reduction in your symptoms?
Allie Moss: About a week. The thing that surprised me the most was the brain fog that lifted.
S.Z. Berg: How has eliminating gluten from your diet changed how you feel physically?
Allie Moss: I feel more alert and energetic overall. Digestion improved dramatically and my skin is clearer. And my voice feels great.
S.Z. Berg: How has it affected your lifestyle? How do you eat on the road?
Allie Moss: It's definitely changed the way I cook at home, but I've enjoyed that challenge. There are lots of gluten-free cookbooks and blogs out there. Eating on the road is more difficult but I'm making it work! I've definitely had my nights of going to bed hungry after a show because the meal I've ordered isn't right. So I try to prepare and plan. When I'm on the bus, there is a fridge so I can have things like salad fixings, hard-boiled eggs, and gluten-free bread on hand. I've been using a website and iPhone app called Find Me Gluten Free, which has been a lifeline.
S.Z. Berg: What is the most surprising thing you have found wheat in?
Allie Moss: Japanese sticky white rice, licorice, and Advil Liqui-Gels.
S.Z. Berg: What do you crave the most?
Allie Moss: Most things I've found a substitute for or gluten-free recipe. But not beer. I'm not even really a big beer drinker, but when it's a hot summer day you just want one. I haven't found a gluten-free beer that lives up to a non-GF. I'm open to suggestions if your readers have any!