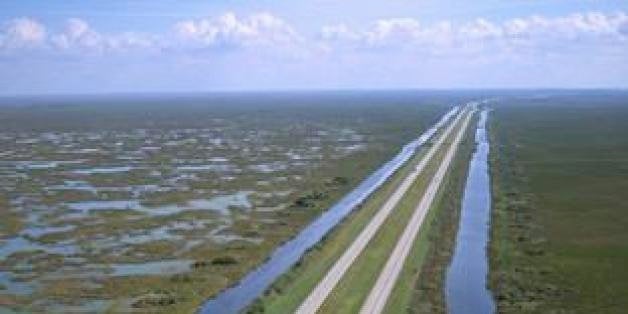 The ambulance dedicated to Alligator Alley won't be taken out of service after all.
Broward Sheriff Scott Israel announced Tuesday a reversal of his controversial plan to save $1 million by removing Rescue 106 from the east-west highway through the Everglades that's been the site of some horrific crashes.
News of its planned removal had sparked fierce opposition and predictions of increased response times to accidents on the well-traveled corridor.
The sheriff had planned to yank the ambulance on Oct. 1, the start of a new budget year, saying he didn't have enough money to fund it.
But Israel said Tuesday that $1 million has been freed up because of delays in a planned information technology project at the Broward Sheriff's Office. The project, though, is "critical," he said, and he can't predict what the ambulance's fate will be next year.
"It's a one-year decision," Israel said. "It's only funded for this year."
In recent days, Weston officials had called on the County Commission to retain the ambulance. Its absence would have left just one fire truck staffed by three firefighter-paramedics, and capable of transporting one person. Weston Mayor Dan Stermer said that was insufficient to handle crashes on Alligator Alley and U.S. 27.
The city didn't want its own fire-rescue equipment sapped by the void.
The Broward Regional EMS Council had also taken a public stance opposing the removal of the ambulance. By unanimous vote Thursday, the council agreed to send a letter of opposition to the County Commission, board coordinator Cheryl Rashkin said.
Firefighter union leader Walter Dix of the International Association of Fire Fighters was elated when he heard the news Tuesday.
"I think it's the right decision," he said, "and it will save a lot of lives."
bwallman@tribune.com or 954-356-4541. ___
(c)2013 the Sun Sentinel (Fort Lauderdale, Fla.)
Distributed by MCT Information Services
REAL LIFE. REAL NEWS. REAL VOICES.
Help us tell more of the stories that matter from voices that too often remain unheard.