A 10-year-old girl managed to free herself from the jaws of a nearly 9-foot-long alligator over the weekend by prying open its mouth with her bare hands, Florida wildlife officials said.
The child was sitting in a designated swim area in Orlando's Lake Mary Jane on Saturday when the alligator latched onto her leg, according to an incident report released by the Florida Fish and Wildlife Conservation Commission. The water where she sat was about 2 feet deep.
One witness heard the girl's screams from the shore.
"I realized that she was screaming that she got bit by an alligator," witness Emilio Aquino told Fox News. "At this point, I couldn't see anything, but a couple of seconds later, I saw the alligator so I ran towards the water."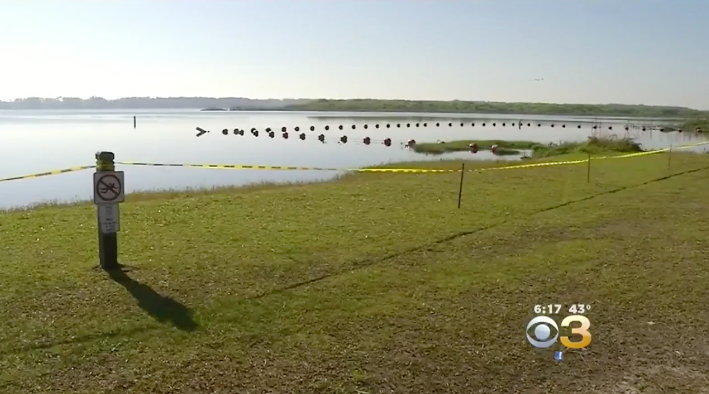 The brave girl fought back, first by poking the alligator in its nose and then by pulling down on its lower jaw, which freed her leg, ABC News reported.
The child was treated at the scene by lifeguards before family members took her to a hospital. She sustained puncture wounds to the back of her knee and lower thigh, according to the Fish and Wildlife report.
"She had puncture wounds but I don't think they're life-threatening," Chad Weber, a Fish and Wildlife spokesman, told the Orlando Sentinel.
The gator, described as 8 feet, 9 inches long, was captured shortly after and removed from the lake in Moss Park. It was euthanized, authorities said.
As for how she knew what to do in such a terrifying situation, the girl said she learned the escape tactics during a visit to Gatorland, a local wildlife attraction, ABC News reported.
There, professional alligator wrangler Donald Aldarelli applauded the girl's actions. "If you were ever in a position where an alligator were to grab ahold of you, then the nose, not the eyes, the nose is the spot you want to go for," he told ABC News.
Aldarelli marveled at the girl's ability to pry open the gator's mouth.
"To get an animal with the strongest bite on the planet to let go of you is a miracle," he said.
In a video released by Gatorland on Monday, two gator experts again praised the girl's response and offered some other tips to those living around gators.
Popular in the Community