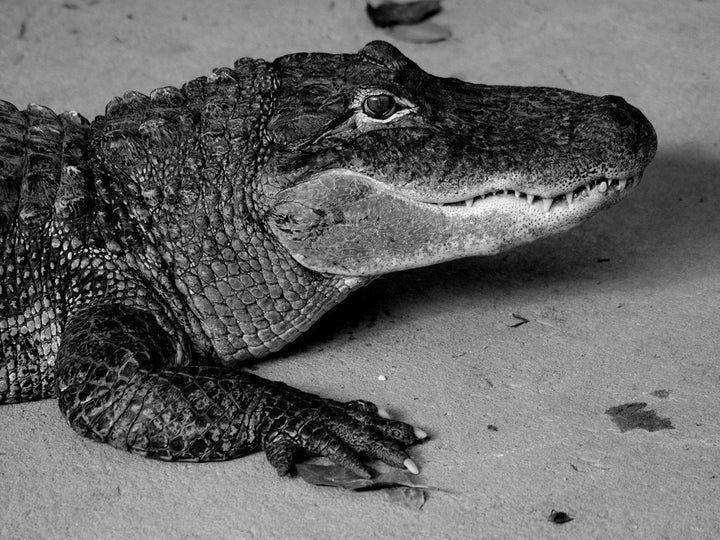 Police acting on a search warrant of a suburban Chicago home suspected to house a marijuana-growing operation came across more than they bargained for when they discovered a 5-foot-long alligator in the home this week.
McHenry County Sheriff's Police say that inside the home of Nicholas Cosmano, 26, of 7203 Owl Way in Cary, Ill., were 16 marijuana plants, growing equipment, drug paraphernalia, 100 grams of marijuana -- worth about $2,100 -- and a 6-year-old female alligator, the Chicago Sun-Times reports.
Because it is illegal to own an alligator in Illinois without a Department of Natural Resources permit, Cosmano now faces a $200 fine for violating the county's animal control regulations in addition to a laundry list of drug-related charges. His bail was set at $25,000 and he is expected to appear in court on Nov. 9, according to the Daily Herald.
The Daily Herald reports the alligator, which an Animal Control official said appeared to have been well-taken care of, will likely be taken to an alligator farm.