Officials in northern New Jersey pulled an unwelcome guest from the Passaic River on Wednesday afternoon: an alligator.
A man fishing for carp in the river called police shortly after 8 a.m. Wednesday to report the gator. Luis Acosta thought it was a snapping turtle at first, but then saw its body. He told the Bergen County Record he was glad police also spotted the gator and could confirm it.
"If that alligator goes inside the water, they're going to think I'm crazy," he said.
Police and state wildlife officials spent several hours tracking the dangerous reptile before they were finally able to capture it around noon. They said the gator was 4 to 7 feet long.
"I think it was probably someone's pet that got too big so they released it into the wild," Elmwood Park Police Chief Mike Foligno told NBC New York. "We do have a lot of fishermen around here and I don't want them to be in jeopardy if they come across it again."
It was not immediately clear what will happen to the Passaic River gator.
Back in April, detectives serving a search warrant at a house in Long Branch, further south in New Jersey, discovered an illegal pet alligator. Police confiscated the animal and turned it over to wildlife officials.
Related
Before You Go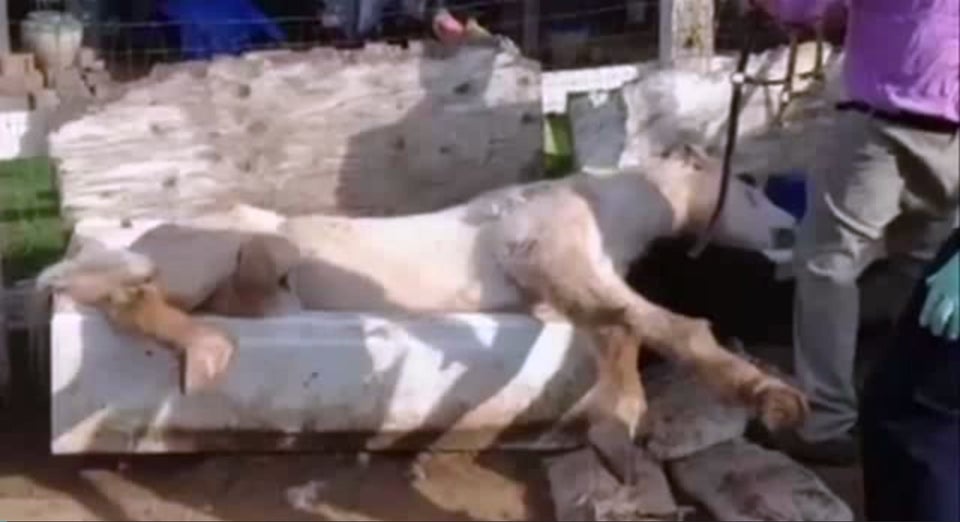 Animals In The News
Popular in the Community