In a recent interview with Buzzfeed, Allison Janney admitted to improvising her best-remembered line in '90s teen hit, "10 Things I Hate About You." Your refresher course: After Kat gets in trouble at school, Janney's character, high school principal Ms. Perky, pauses her lecture to point out the connection between Kat's name and the cat on her coffee mug. She then lets out a purring noise.
"I ad-libbed, 'Kat. Meow,'" Janney told Buzzfeed. "That was me. I do that on some movies when I feel like the atmosphere is right and [director] Gil Junger was open to it and just let me do whatever I wanted to do. I was really thrilled about that one."
Check out the scene in the clip below, and head over to Buzzfeed to read Janney's full interview.
Before You Go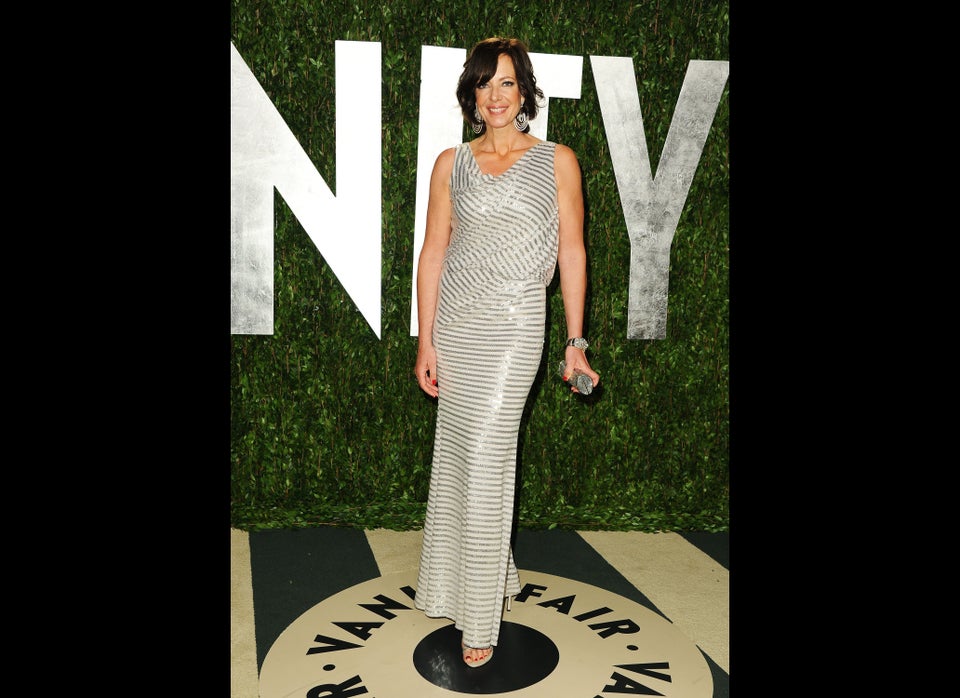 Allison Janney
Popular in the Community