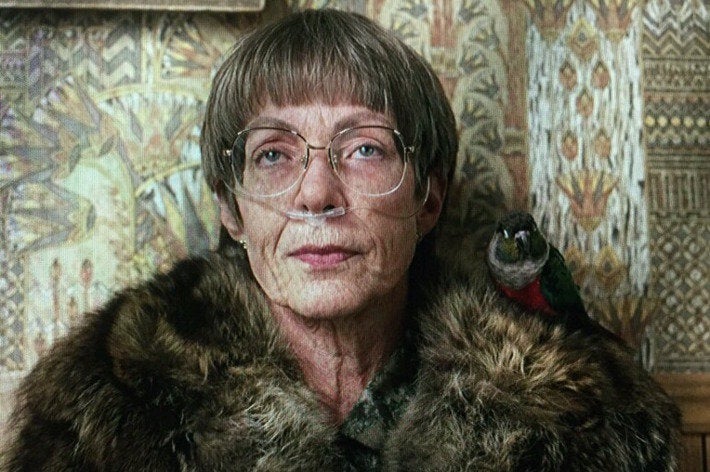 LaVona Golden, Tonya Harding's mother, was a bit player ― a villain, really ― in the 1994 scandal that ended her daughter's figure skating career. But Golden's true glory, if you can call it that, came years later, in EPSN's "30 for 30" documentary detailing the attack against Harding's opponent Nancy Kerrigan. During an interview, Golden wore a ratty fur coat and kept her pet bird perched atop her shoulder, right beside her bowl cut and oversized glasses.
Now Golden shines again, thanks to Allison Janney, who portrays her in the acerbic new biopic "I, Tonya," which premiered this past weekend at the ongoing Toronto Film Festival. In contemporary scenes meant to emulate the "30 for 30" special, Janney sports a similar coat and bird, with a mug of scotch for good measure.
"I tried a couple birds, and I picked Little Man, which is not his real name, but that's what I called him," Janney told HuffPost in Toronto on Saturday. "I gotta find out what his real name is because he's one of my favorite scene partners I've ever worked with. I knew it was my job to make it look like I had a relationship with the bird, that we'd been together for a long time. I couldn't look ruffled, if you will, by anything this bird did. And believe me, he did a lot. I mean, you saw him trying to eat out my ear."
The role is perfect for Janney, who has portrayed a number of kooky mommy dearests across her 28-year screen career, including the rowdy recovering alcoholic Bonnie on the CBS sitcom "Mom" and the trailer-park firecracker Loretta in the beauty-pageant satire "Drop Dead Gorgeous."
"They could be cousins," Janney said of Loretta and LaVona, a diner waitress. "I don't know if they'd like each other — well, they might appreciate each other's sense of humor. Loretta would be a lot more fun to hang out with than LaVona. I'd rather go on a cross-country trip with Loretta."
Indeed, LaVona was an abusive, often drunk presence in Harding's disadvantaged life. "I, Tonya" ― written by "Hope Floats" scribe Steven Rogers, who had his pal Janney in mind for the part ― shows LaVona shoving young Tonya off a chair, refusing to let her daughter use the bathroom during skating practice, calling her a "graceless bull dyke," prying into her teenage sex life and later chucking a knife at her. LaVona's brutal nature was first outlined in a Los Angeles Times report published three weeks after Harding's abusive ex-husband hired an assailant to injure Kerrigan backstage at the 1994 U.S. Figure Skating Championships.
Like much of America, Janney followed Harding's saga closely. The actress once aspired to be an Olympic figure skater herself, until she ran into a plate-glass window at age 17, derailing that ambition. The media circus to which Janney was glued painted Harding as redneck white trash and Kerrigan as a victimized princess. Put more soflty, Harding was the scrappy underdog, easy to cheer for. That narrative, of course, rested on her upbringing.
"I think LaVona was actually a very smart woman, very articulate," Janney said. "Bad hair. I don't know what the hair was. [...] But I think she knew that her daughter had something that would get both of them out of their situation. She was not messing around and didn't want her distracted from anything. She wanted her to know that it was gonna be hard work, and knowing her daughter needed to be told she couldn't do it in order to do it was LaVona's way of saying, 'I was there to inspire her.' [...] It's a tragic character, but really a lot of fun to play. No vanity in this part."
Under the guidance of director Craig Gillespie, who has also made "Lars and the Real Girl" and "The Finest Hours," "I, Tonya" could be likened to a Coen brothers movie. It's about a not-so-merry band of small-town buffoons executing a not-so-perfect crime. Even though Harding, portrayed by a career-best Margot Robbie, is the movie's main subject, Janney is its showstopper. At Friday night's premiere, she got the heartiest laugh: Having vanished from the film for a short stretch, LaVona suddenly returns, breaking the fourth wall by barking, "Well, my story line is disappearing right now. What the fuck?" It's moments like that ― punctuated by Janney's tart delivery and her avian colleague's performance ― that make this despicable woman lovable.
"It's sort of like laughing in church, because it's not funny," Janney said. "I mean, the physical abuse that went on in [Tonya's] life really shows you that you grow up with that and you think that's normal. It's kind of sad. I don't think we're making fun of it, but there's some of it that's just so awful that you just laugh. I think there's something about Tonya growing up in that environment ― she gives it back as good as she gets it, too. It's such a tricky, tricky subject matter."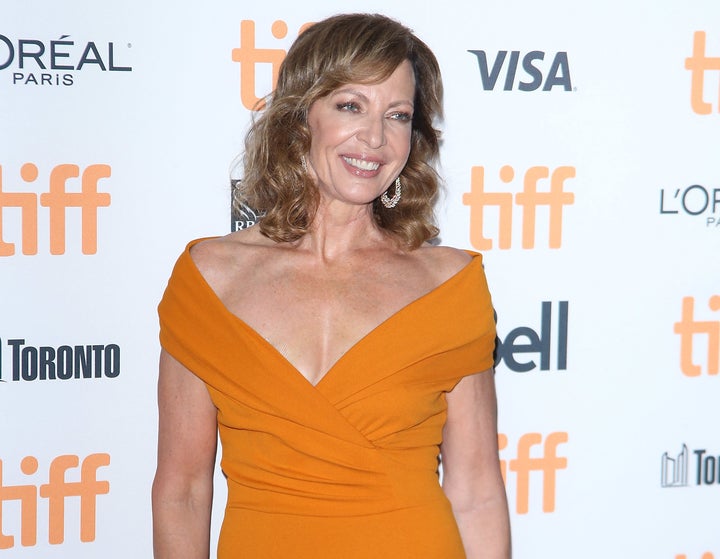 If "I, Tonya" opens in theaters this year ― it doesn't have a release date yet ― Janney could be a player in the Oscars' Best Supporting Actress contest. For now, the role made her realize how grateful she is not to be the type of celebrity who is hounded by paparazzi, as Harding was. She's currently experiencing that phenomenon secondhand, via "Mom" co-star Anna Faris, who's going through a public divorce from "Jurassic World" actor Chris Pratt.
"It would be so hard," she said. "I just can't imagine. I think being on that side of things as an actor is very difficult for me to deal with. I'm very uncomfortable with that part of it. I know it comes along with it, but I'm glad, with the type of celebrity I have, that I can still go about my day and not feel like I'm going to be followed by paparazzi. Poor Anna. They're stalking her. That would not be fun. She didn't ask for that. An all-access pass is not fair."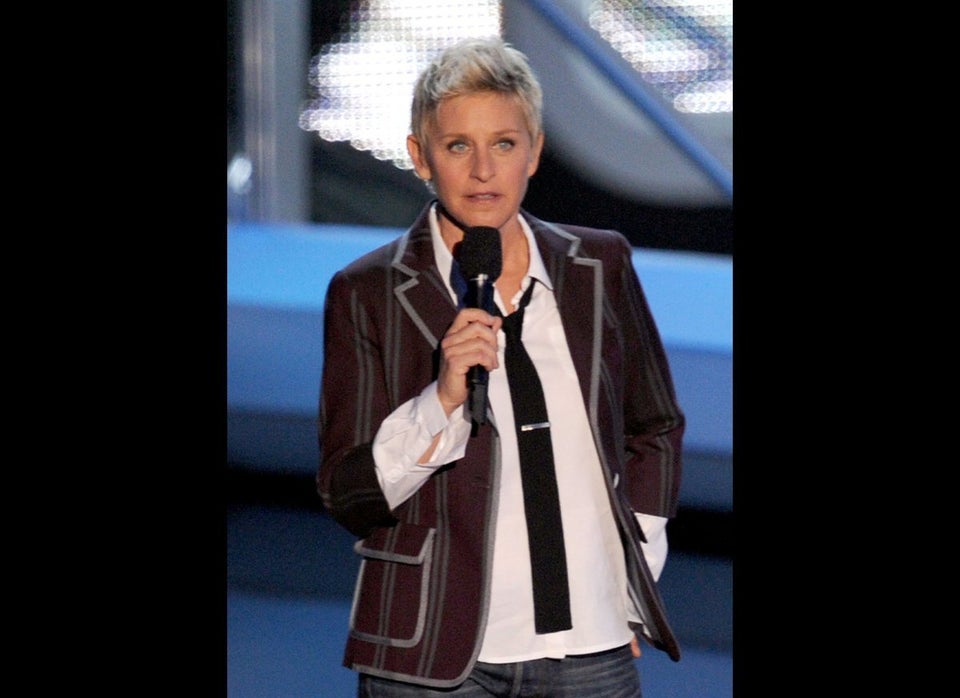 Funny Women - Past And Present
Popular in the Community