Allison Janney reprised her role as "The West Wing" press secretary C.J. Cregg on Friday, taking over the White House's daily press briefing from her real-life counterpart, press secretary Josh Earnest.
Janney, who played Cregg on all seven seasons of Aaron Sorkin's acclaimed drama, returned to her character's familiar post in the briefing room to raise awareness about opioid addiction.
"This is a disease that can touch anybody, and all of us can help reduce drug abuse through evidence-based treatment, prevention and recovery," she said. "Research shows it works, and courageous Americans show it works every day."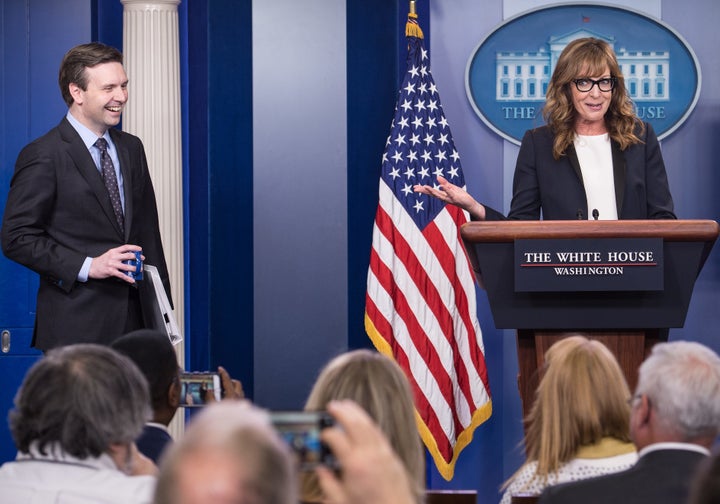 Deaths from drug overdoses hit an all-time high in 2014, with an average of 78 Americans dying each day from opioids. The White House has since taken steps to combat prescription drug and heroin dependency, proposing $1.1 billion in funding to expand access to treatment.
Janney, who plays a woman in recovery for drug and alcohol abuse on the CBS comedy "Mom," has previously advocated for awareness of the epidemic. Earlier this year, she appeared alongside U.S. Surgeon General Vivek Murthy in a PSA about the dangers of heroin and opioid painkillers.
Friday's briefing room appearance also included a few references for "West Wing" fans, including a nod to Janney's famous rendition of "The Jackal" in the show's first season.
At the end of Janney's remarks, CBS reporter Mark Knoller asked who President Jed Bartlet, the "West Wing"'s fictional commander-in-chief, would support in the 2016 Democratic presidential primary.
"I think you know the answer to that," Janney replied.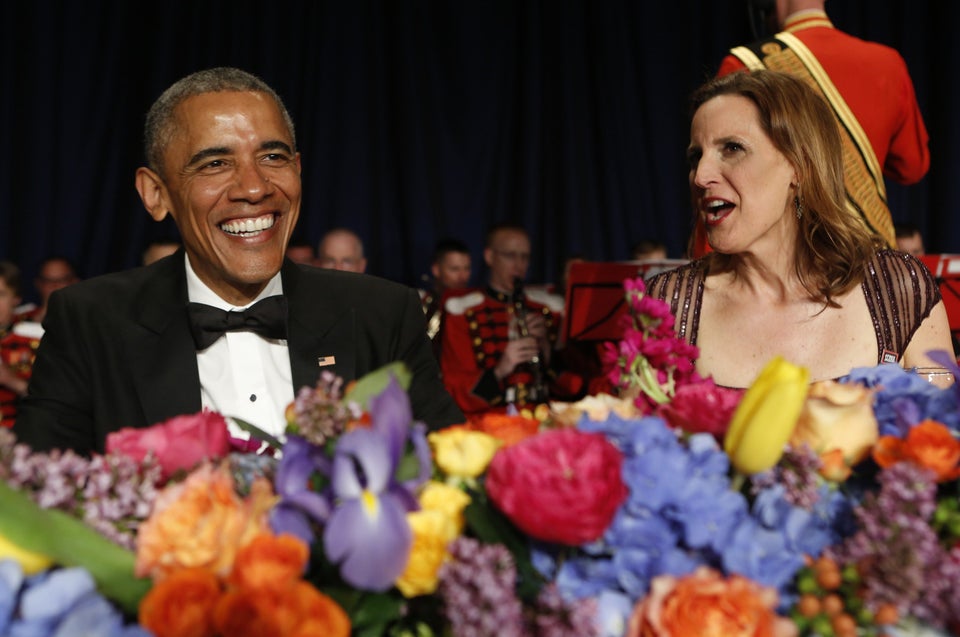 2015 White House Correspondents' Dinner