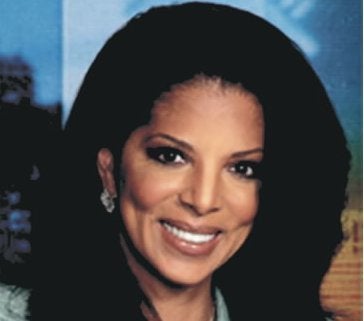 Rumors have circulated for several years about whether WGN news anchor Allison Payne had a drinking problem, and during a Thursday broadcast, the 20 year veteran of Channel 9 admitted her struggle on the air.
Payne, as columnist Robert Feder reports, blamed her slurred speech, glassy eyes and sometimes erratic behavior on "a series of ministrokes from which she was recovering," but the truth came out Thursday. Feder reports:
On Thursday, during a live interview on the midday newscast she co-anchors with Steve Sanders, Payne, 45, went public with what many of her co-workers have suspected -- that she's also been battling addiction. While interviewing former NHL star and Blackhawks player Theo Fleury, who's in town to promote a book signing of his autobiography Playing With Fire, Payne disclosed that the two shared the same Alcoholics Anonymous sponsor and revealed the name of their local chapter.
"While you were here in Chicago, you worked with a mutual friend, Michael Harvey, who was my sponsor, and I think yours for a time," Payne said. "You spent a lot of time at the Mustard Seed, which is a local AA club. Did any of that work help you with your addiction demons and the demons that haunted you from child molestation? [I] think Michael tried to help you with that."
It was not clear whether Payne's confession was planned, but Feder notes that footage of the interview is nowhere to be found on WGN's site.