Breaking up via text isn't just bad form; it can turn into a truly surreal experience.
Ending an amorous relationship with an often clichéd string of characters through the internet or a mobile phone ia about as impersonal and anti-romantic as it gets. Artist Allison L. Wade explores the bizarre and ubiquitous practice with a bright and biting series entitled "It's Not You." The artworks explore the awkward space where the infinite ether meets your intimate parting words -- be they poetic, overdramatic or borderline deranged.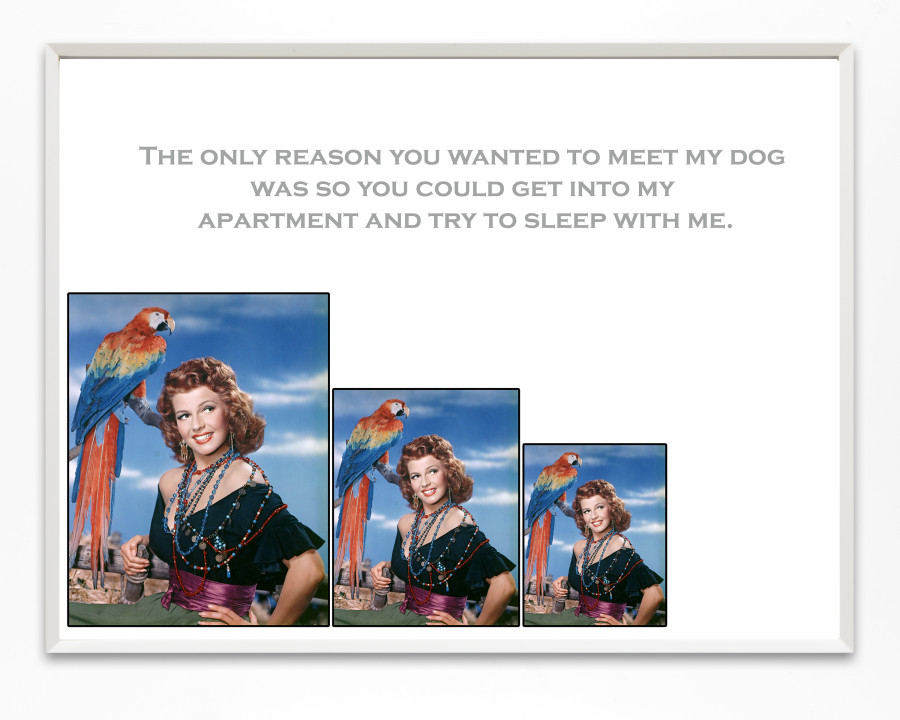 Wade takes inspiration from texts she's received in dissolving relationships, from rom rom-com ready lines like, "I knew you would do this to me" to more bizarre gems like, "WTF!!! YOU LEFT FOR IBIZA WITHOUT ME" and "ON ZANAX AT THE AIRPORT HAD A PANIC ATTACK PLEASE STOP CALLING ME". She juxtaposes these profound textual snippets with a variety of backdrops -- from solid, bright colors to psychedelic washes to color print test patterns -- each in some way conveying the cold and empirical nature of technologically-assisted communication.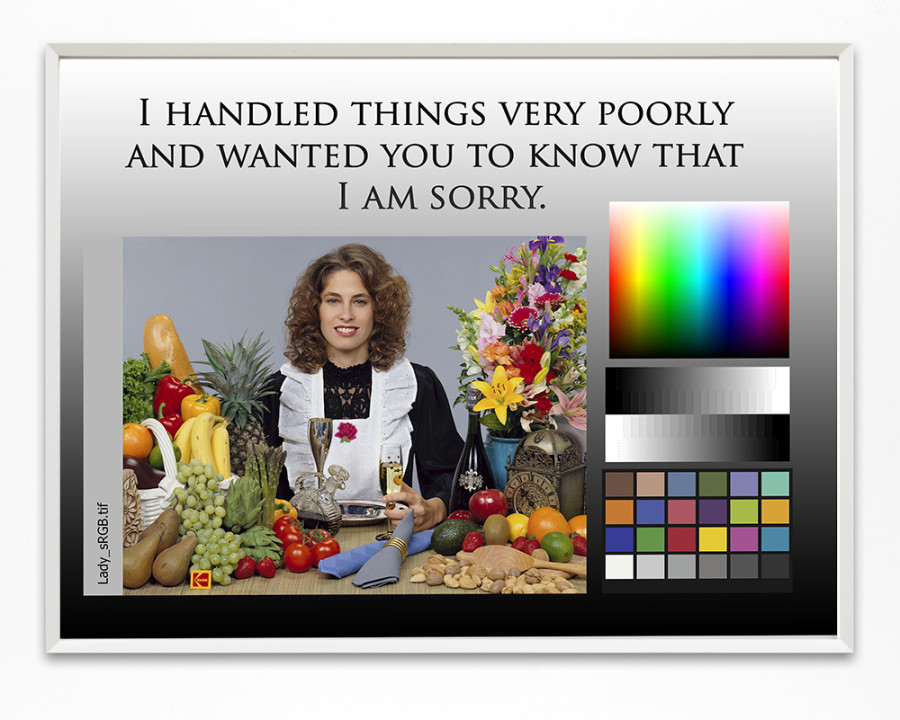 "With the paintings I want the viewer to feel a mixture of feelings but mainly irony," Wade explained to The Huffington Post Arts. "I really want the viewer to discover through humor a universal recognition and the absurdity of how we shield ourselves with technology."
Somewhere between the Platonic ideal of the perfect breakup and the awkward reality that often must suffice, Wade's dry artworks capture the bizarre status of romance in the digital age. Through electric colors and awkward stock imagery, Wade showcases the peculiar state of contemporary romance -- simultaneously made all the more readily available by technology and, in some ways, impossible.
REAL LIFE. REAL NEWS. REAL VOICES.
Help us tell more of the stories that matter from voices that too often remain unheard.
BEFORE YOU GO