Recently my newsfeeds have been flooded with stories about attacks on trans* and non-binary individuals, from Sasha Fleischman, who was set on fire in California, to Islan Nettles, who was murdered on a New York City street, to transgender Pakistanis assaulted by police. This is a segment of our global population that is routinely ignored and constantly suffering as a result of that invisibility. Fortunately, one trans* and bisexual activist is taking charge of this problem, turning to Kickstarter in hopes of raising the funding to launch the Transgender Violence Tracking Portal. I sat down with Allison Woolbert to discuss her campaign and what she hopes will come from it.
A.J. Walkley: What is your connection to the Transgender Violence Tracking Portal?
Allison Woolbert: I am a concerned member of the community. I wanted to find a way to make sure that the violence against transgender/genderqueer/non-binary people is accurately documented and not swept under the carpet. I launched the Kickstarter project to make the vision of this project a reality. As CEO of a computer software development company, I am providing the programmers and technologies necessary to make this project successful.
Walkley: Why is a Transgender Violence Tracking Portal needed, in your opinion?
Woolbert: So often, the media and law enforcement are dismissive concerning the violence that is inflicted on transgender/genderqueer/non-binary people. In addition, hate incidents against transgender people are often not documented at all. Many of the cases that are reported are sensationalized, and the facts become muddled and disconnected.
Currently, there is no data repository that can validate and provide tangible evidence of the violence that has been inflicted on the transgender community. Most of the information is scattered in sensationalized news articles, or published in blog formats that are not conducive to the collection of factual reports and statistics relevant to build awareness of what is happening.
The facts related to the murders of transgender/genderqueer/non-binary people are often unavailable until the Transgender Day of Remembrance information is published in November each year.
With this project, the data will be available to be reported and queried against every day of the year. At any given point in time, we will have a website that can show the world what the picture of our community looks like and raise the awareness and the responsibility of law enforcement to protect our basic right to live.
The project will also enable us to allow interested groups and parties to sign up for email alerts when something in their community has happened and needs attention. The project will provide an ongoing automated reporting system on a monthly basis to interested parties.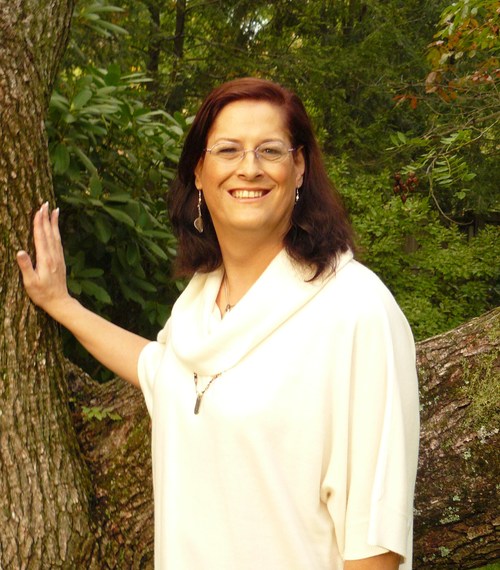 Allison Woolbert of the Transgender Violence Tracking Portal
Walkley: There are some very grim statistics when it comes to violence against transgender people. Can you share a few?
Woolbert: Sadly, we have some horrid statistics that exist about the violence toward our community. The Transgender Murder Monitoring Project estimates at this point that approximately every three days a transgender person is reported murdered throughout the world. Not only are the statistics grim, the murders themselves are the most gruesome in the entire world. Our deaths are usually identified through dozens of stab wounds, dismemberment and burning. In many of the cases, the genitals have been mutilated.
Of the assaults, we have yet to have any statistics available. We are looking forward to the FBI report, which is supposed to appear the first quarter of 2014, based on the Hate Crimes Act.
We also have no data that has been collected based on any number of demographics or locations. The Transgender Violence Tracking Portal will allow us to get a handle on the very grim statistics that we are seeing develop in so many parts of the world and within the U.S.
Walkley: If your campaign is successful, what do you hope will come out of the Transgender Violence Tracking Portal? How will this site help?
Woolbert: There are so many capabilities that this portal will make available to the public. Just to list a few, I believe on some levels we will be able to track the numbers of the violent assaults and murders, as well as what the disposition of the crimes might be. In other words, is the case still open? Has anyone been charged? Were they found guilty, and did they get an appropriate sentence? Did a hate crime charge get pressed? Did the convictions get overturned? Did they use the "panic defense," and was it upheld or used to mitigate sentencing? Have the police conducted a thorough investigation?
I believe that this tool will help raise awareness on many levels, not only in our community but also for the world at large. The tool is also going to be able to transmit to media organizations and LGBTQQI organizations worldwide who might sign up for information that might concern their areas. To be able to have a tool that produces a media alert about a specific crime or event automatically can tremendously raise awareness and bring about the proper attention to the victims of such heinous acts.
Walkley: Should your campaign succeed, when can backers expect to see a completed portal site?
Woolbert: We are within a few hundred dollars of meeting the minimum funding goal as required by Kickstarter. I am expecting that the project coding will take approximately 60 to 90 days to complete and test. We are already working on the screen and database designs, given the project is so close to meeting its minimum funding requirements. I would hope that by the first quarter of 2014, we will have the portal fully up and functioning, ready for data to start being entered by volunteers. We have already begun the process in recruiting and vetting international volunteers from the various nations to be reporting officials for their areas.
Related
Popular in the Community