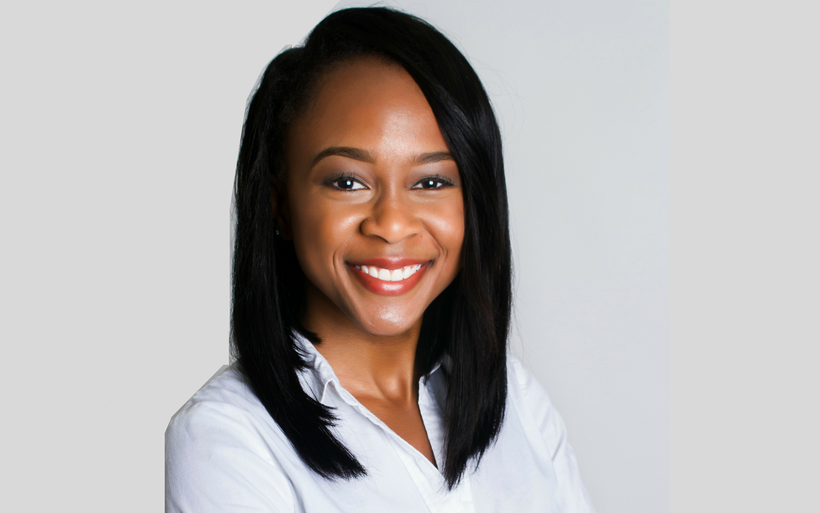 Allissa Cummings is the Coordinator of NFL Players Inc., the licensing and marketing business of the NFL Players Association. In her role, she handles internal and external communications for the President of the NFL Players Inc. She also coordinates all internal communications for the department including messaging for on online platforms, events, and external communications with charitable partnerships.
A native of the Sunshine State, Cummings received her Bachelor's Degree in Integrated Communications from the University of South Florida and earned a Master's Degree in Public Relations and Corporate Communications from Georgetown University.
At 25 years old, Cummings said the best professional advice she's received is from Dexter Santos, the Vice President of Player Services in Players Inc. He told her not to focus on the title, but focus on learning and growing within her position. She concurs and said, "That's something that seems particularly hard for millennials today; we can be very title driven throughout our careers; I've learned that the title will come with the experience.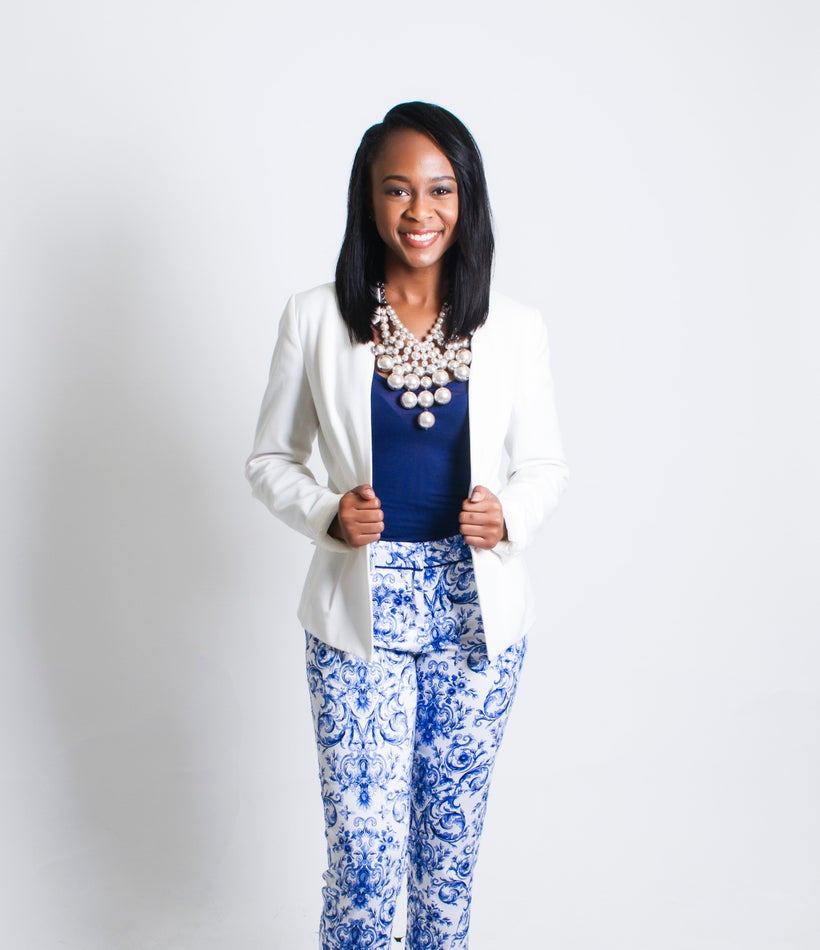 Gwendolyn Quinn: How was it growing up in Lake Mary, Florida? Tell us about that experience?
Allissa Cummings: I didn't grow up in a very diverse neighborhood, and subsequently, I didn't have a very diverse group of friends during my early years. I was the "token black girl" throughout middle and high school. Ultimately, participating in sports helped me to expand my circle of friends, I did everything from volleyball, to track, to weightlifting—you'd be amazed how sports can bring people together to form great relationships.
GQ: When did you become interested in publicity/public relations?
AC: I became interested in PR when I walked on to my cross-country team my sophomore year of college. I met other student-athletes who weren't comfortable speaking to the media in fear of their words being twisted and taken out of context. Since then, the importance of creating your narrative changed the way I navigated through life. As a professional, there is nothing more important than your brand and telling your story; if you don't tell your story, someone else will.
GQ: What do you love about publicity/public relations?
AC: PR is a field where it really is all about who you know, and building reliable relationships with those people. I love expanding my network, meeting new people, and building relationships with other professionals. It's what I consider a perk of PR, even though it's actually the job.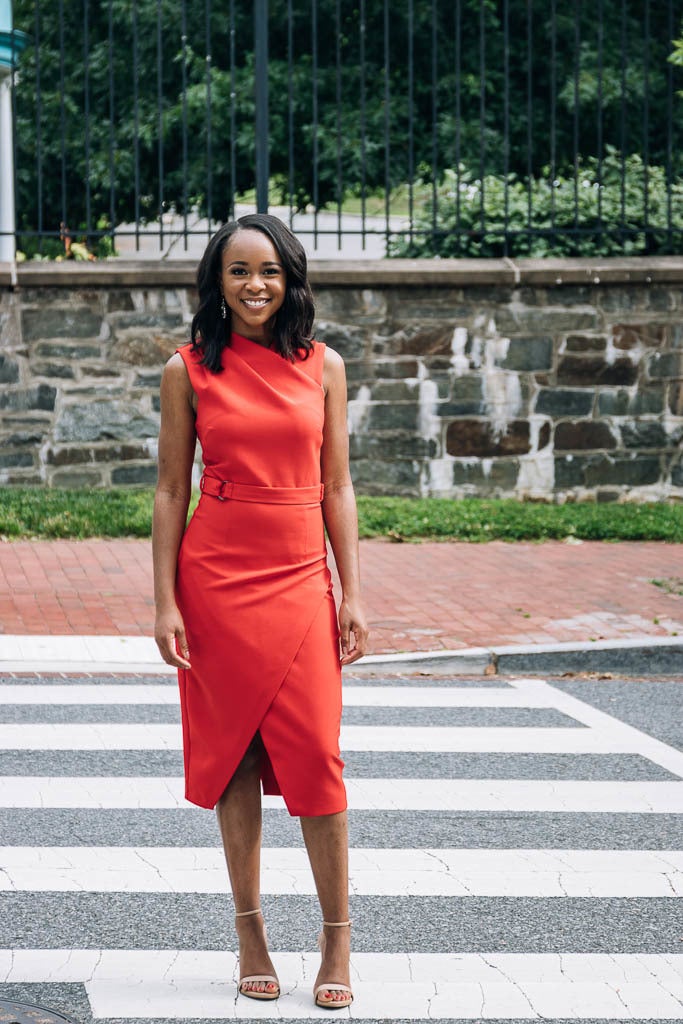 GQ: Tell us about your role in community relations with the NFL Players Associations and some of its initiatives and partnerships with the American Diabetes Association, Wounded Warrior Project, and others.
AC: One of my favorite parts of my job is working with our community partners. The American Diabetes Association and the Wounded Warrior Project are both phenomenal organizations that have found ways to work with football players to help bring awareness to very important causes. This year, the American Diabetes Association brought thirty-four active and retired players to Washington, D.C. to urge Congress to increase funding for diabetes research, prevention, and treatment. Additionally, the Wounded Warrior Project has partnered with us to provide opportunities for its Alumni to gain insight and professional development from experienced professionals within the sports industry. My role is to help bring these partnership opportunities to life throughout the season; that includes hosting them at corporate events, helping to connect players to networking opportunities, and identifying ways to improve the partnership going forward.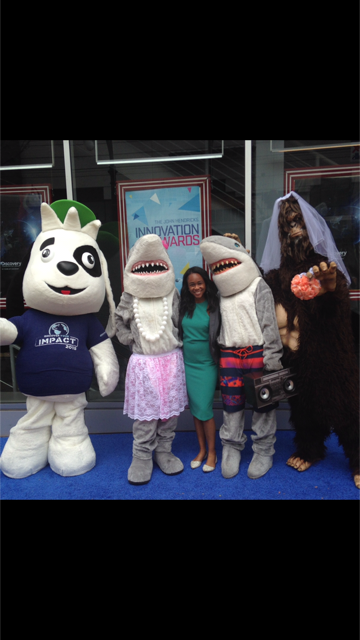 GQ: Tell us about your previous position and work with the Discovery Channel.
AC: Discovery Communications is a wonderful company, while there I had the opportunity to help plan corporate events for network premieres like "Gold Rush," write internal stories for networks like OWN, secure press for shows across three networks, and work with reporters to gain media placement. I gained a lot of early career experience there.
GQ: What has been your biggest career accomplishment to date?
AC: My biggest career accomplishment to date is having the privilege to work for two major organizations [Discovery Channel, and NFL Players Incorporated/The NFL Players Association] back to back. A lot of people may never get to work for their dream company, but I can say I have.
GQ: What was your first publicity, public relations, or communications position or project?
AC: While I was an intern, my first big PR project was working on a press release for "Murder U," an awesome mystery series that premiered on Investigation Discovery in 2016.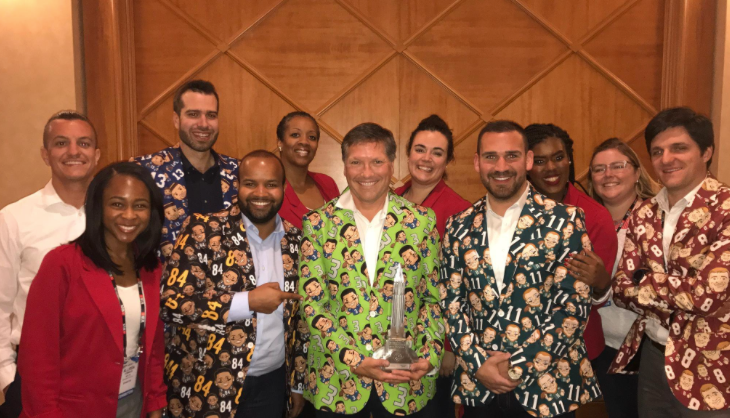 (Produced by Juma Entertainment in conjunction with ACE Media, the content arm of the NFL Players Association, MVP: Most Valuable Performer is an interactive talent show to find the pro football player with the best off-the-field talent. The one-hour special will air live on Thursday, January 25, 2018 at 9:00 p.m. ET/delayed PT on CBS and CBS All Access).
GQ: What are some of the most challenging aspects of your position?
AC: I would say balancing communications for more than four senior executives. Our executives sit on a number of panels and attend a host of events throughout the year. Maintaining timely communication with other partners and organizations to coordinate details can prove itself challenging during the season. Secondarily, I would say working around a players schedule during the season to book them for off-field opportunities and appearances. They're busy guys, and they have a personal life and family that we're always sure to consider when scheduling them for additional opportunities.
GQ: Tell me about volunteerism and community work?
AC: One of my favorite places to regularly volunteer is the Capital Area Food Bank in Washington, D.C. Packing lunches for children who may not receive a meal on the weekends has proven to be a cause that I care deeply about. The Capital Area Food Bank helps distribute food to more than 540,000 people in the area each year, and I'm happy to be a part of that.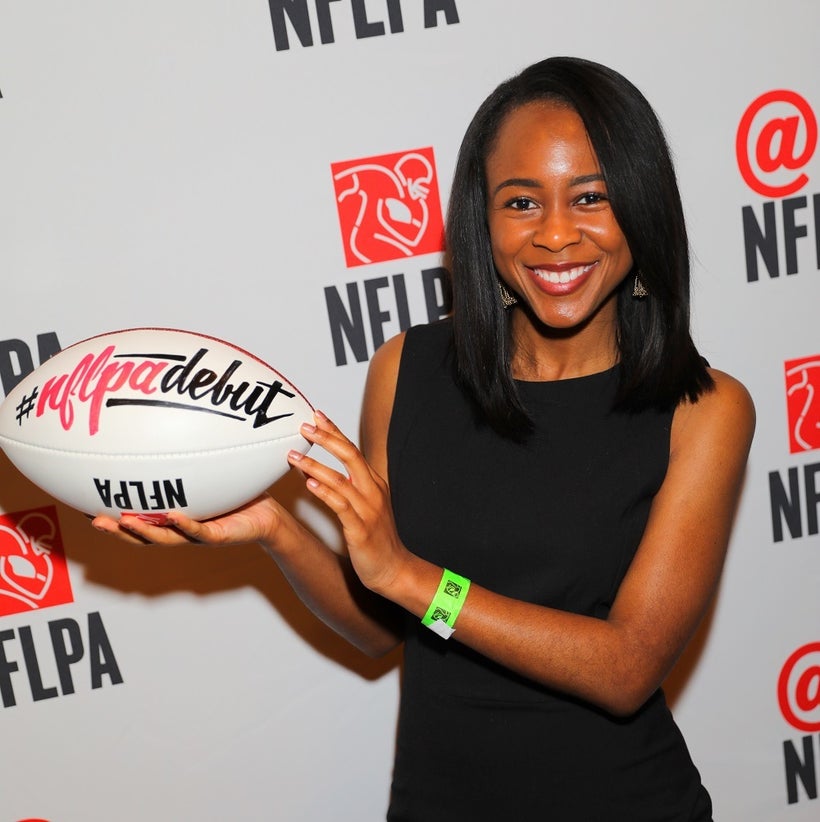 GQ: Where do you see yourself in the next five years?
AC: In the next five years, I see myself growing in my current role at the NFL Players Incorporated/The NFL Players Association and then transitioning into a talent relations/management role at a major television network or film studio. My main goal is to become better well rounded in the sports and entertainment space, from the bottom to the top. I'd even like to consider management consulting in the future, though I have no desire to ever do that full-time.
GQ: What do you like to do in your spare time?
AC: Read. I live for a good book and "Fortune" magazine. I'm a podcast junkie; "Homecoming" and "MyTaughtYou" are my current favorites. I'm also a member of the Greater Washington Urban League, The Thursday Network, so I now try to commit as much of my time to the organization's programs and initiatives as I can.
GQ: What was the most important and profound lessons you learned from your parents?
AC: Keep God first. Always.
GQ: Who are your mentor(s) and what are some of the most valuable lessons you have learned from them?
AC: I have two professional mentors, one who, ironically worked at my current company for years, long before I started, Dawn Ridley, along with Don Davis, our current Senior Director of Player Affairs and Senior Advisor to the Executive Director of the NFL Players Association. They have both taught, and continue to teach me that there's no substitute for hard word and patience. They remind me that the journey is long and that I don't have to have it all figured out today.
GQ: What is the best advice (professional or personal), you have received and from who?
The best advice I have received is from my dad. When I started my first salaried job out of college and was less than impressed with the offer, he told me "It's not how much [money] you make, it's how you manage what you make." It's easy to feel like you're not making enough money early on, especially when living in the city and comparing yourself to your friends who seem to be in Dubai every other week to your friend who just bought a new car back home, but it's all about how you manage your money. If you don't learn how to manage what you have now, you'll still be saying you're broke when you're making six figures.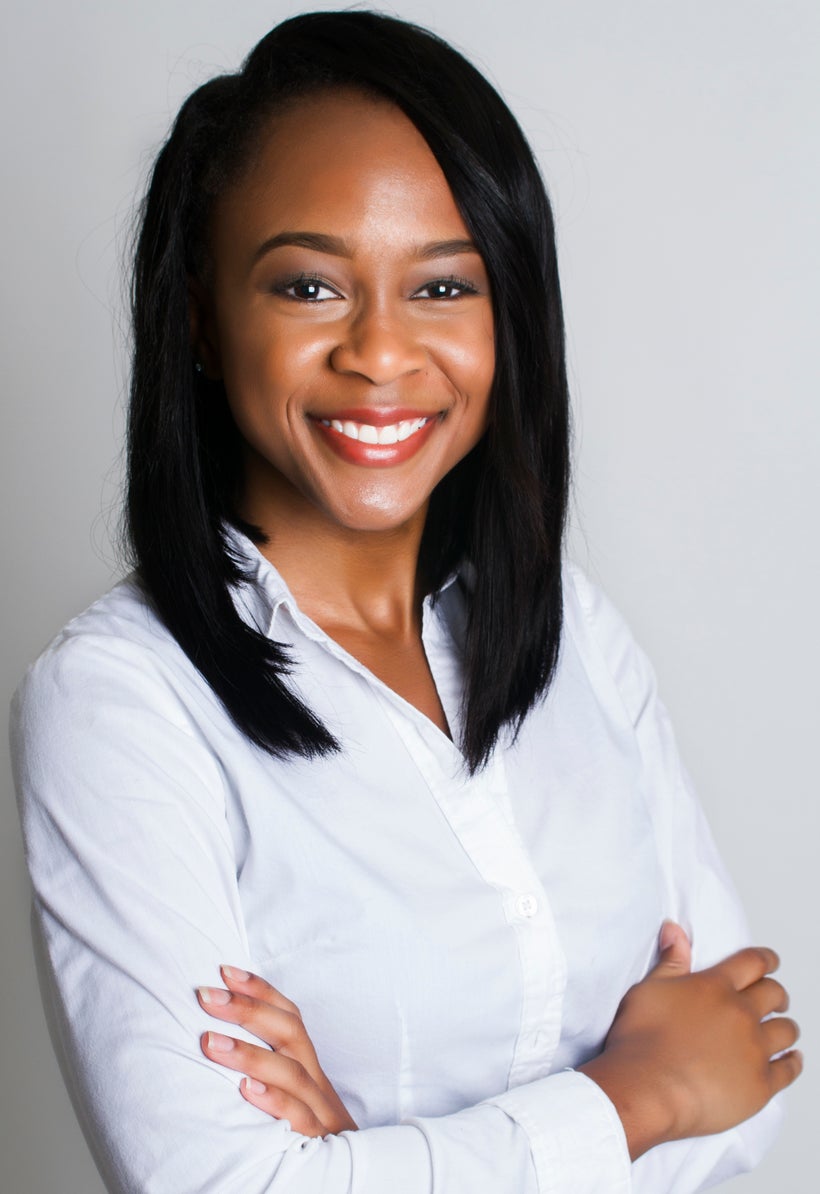 GQ: What is your favorite Bible scripture, quote or catch phrase?
AC: My favorite quote is "There's no traffic on the extra mile" – Myleik Teele.
My favorite Bible verse is Jeremiah 29:11 "For I know the plans I have for you, plans to prosper you and not to harm you, plans to give you hope and a future." This is my constant reminder that God has a plan for me. Regardless of how my situation may look or if things don't go as "I" planned, he has a plan, and it will always supersede mine.
GQ: What keeps you spiritually centered and grounded?
AC: My faith, I'm constantly praying for guidance in all areas of my life. My values and beliefs keep me grounded.
AC: The idea that there's always more out there. There's always more to learn, more to see, more to experience, more people to meet, there's always more.
GQ: What are some of your pop culture's must haves (music, film, television)?
AC: Can you even call yourself a millennial if you haven't seen every episode of "Law and Order SVU?"
GQ: What is your dream project?
AC: I'd love to help manage talent for Oprah on one of her specials. She's done so much to pave the way for black women in the television and entertainment industry; I'd love to be a part of her creativity process. I'm currently obsessed with, her new OWN series, "Black Love." I'd also like to manage Serena Williams in my next life.
AC: I'd like to combine my experience in television broadcasting and working with athletes into a talent relations role. I hope to do that at a major television network or film studio.
GQ: What would you like people to know about you?
GQ: Is there anything else you would like to add?
AC: Find a good mentor to help you navigate through your industry, whatever it may be. I think it's important to have at least two to three mentors: one who is experienced in your field and line of work, and one who works at your current place of employment [senior executive], and one who can relate to you on a more personal level [race, gender, similar and different life experiences, etc.]. Then, find a mentee. It's never too early to give back.
Gwendolyn Quinn is an award-winning media strategist and consultant with a career spanning more than 25 years. She is a contributor with NBCNews.com/NBCBLK.com, BlackEnterprise.com, HuffPost, and EURWEB.com, among others. Quinn is also a contributor to Souls Revealed and Handle Your Entertainment Business.
Antonice Jackson is the President of the National Black Public Relations Society's Washington, D.C. Chapter. She partnered with Gwendolyn Quinn to produce "The Top African American PR Millennials for 2017" series. Jackson is also a contributor with AllHipHop.com.
Calling all HuffPost superfans!
Sign up for membership to become a founding member and help shape HuffPost's next chapter
This post was published on the now-closed HuffPost Contributor platform. Contributors control their own work and posted freely to our site. If you need to flag this entry as abusive,
send us an email
.