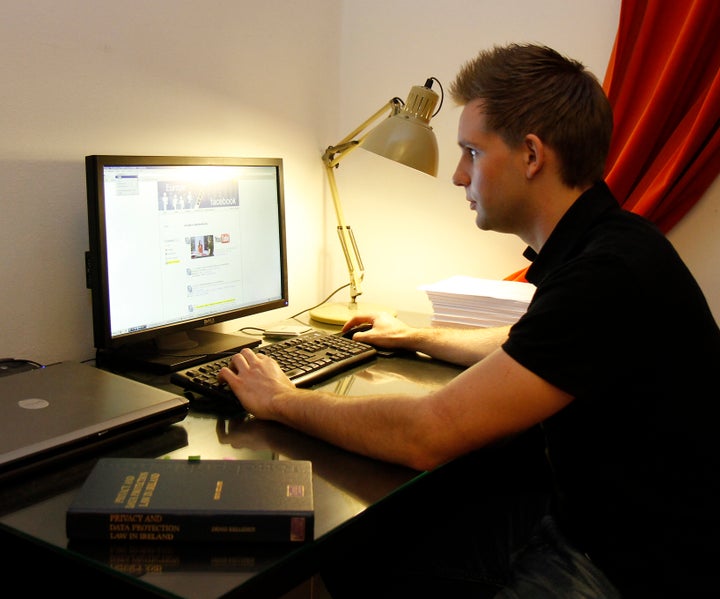 A major U.S. bank is now tracking customer locations, raising concerns about online privacy.
Ally Financial now requests to track the locations of customers when they go to Ally's "Find ATM" page. While other big banks, such as Bank of America, Chase, and Citibank, do not ask to track people's locations on their ATM search pages, the move is raising eyebrows, with some wondering whether this will mark the beginning of banks profiting off the personal information of its customers.
Companies such as Google and Facebook already use the personal information of their users -- and encourage them to share even more -- to make money from targeted advertising. As the lagging economy weighs on the many struggling banks, they're searching for more creative ways to make money, subsequently becoming more eager to use their customers' personal information for private gain.
"In these economic times, financial institutions like banks are looking for extra revenue sources," said Amber N. Yoo, a spokesperson for Privacy Rights Clearinghouse. "One day, it's collecting locations for your nearest ATM. Tomorrow, it might be selling that location data to third-party advertisers for a profit."
Beth Coggins, a spokesperson for Ally Bank, said in a statement that location tracking helps customers find the closest ATM "more conveniently," and that Ally "does not retain the information or use it for any other purpose." She also emphasized that technically it is the web browser that tracks user locations. Ally permits the browser to do so. She did not rule out the possibility that Ally Bank could monetize customers' location information in the future.
Technology companies such as Google and Facebook use personal information, such as e-mails, online search histories, browsing histories, recommended articles, and online profiles, to target particular users with particular advertisements. In the past, banks have been less eager than technology companies to use personal information to profit from online advertising. It now appears they are changing course.
Online deals available through banks may not save consumers as much money as they'd like, as credit card companies hold perhaps the most valuable information of all for retailers: what people buy. At least that's the perspective of Linda Stern, Reuters' personal finance columnist. Retailers could aim the best deals only at those who have not already purchased products from them, Stern writes, noting Burger King could target its discounts "only to customers who had used their debit cards at McDonalds."
Banks and credit card issuers including Wells Fargo, Citibank, and Discover are already using customers' purchasing histories to offer targeted discounts from retailers through online bank statements, text messages, and e-mails, according to CNN. When customers buy the advertised product, the retailers pay the bank a fee of about 10 to 15 percent of the product's purchase price, according to data from Cardlytics, cited by CNN.
UPDATE: This post has been updated with an additional statement from Ally Financial, clarifying that technically Ally does not track user locations but instead the bank allows web browsers to capture this information.
REAL LIFE. REAL NEWS. REAL VOICES.
Help us tell more of the stories that matter from voices that too often remain unheard.