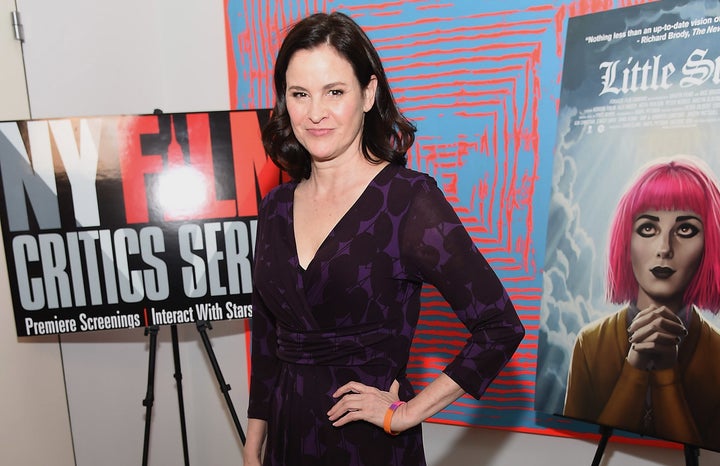 Ally Sheedy doesn't mind if you still think of her as the basket case from "The Breakfast Club." But maybe we can do her a solid and move on. For now, let's think of Ally Sheedy as the weed-smoking, somewhat unstable mother of a former goth teen (Addison Timlin) who left home to become a nun. That's her character's biography in "Little Sister," a charming new indie drama directed by Zach Clark ("White Reindeer").
Thanks to "WarGames," "The Breakfast Club," "St. Elmo's Fire" and "Short Circuit," Sheedy, 54, is inextricably linked to 1980s Hollywood. Most of Sheedy's post-'80s résumé comprises independent projects that have struggled to find mainstream attention. In the late '90s, stuck in professional limbo, Sheedy proved herself as a proverbial Serious Actress, starring in the psychosexual festival drama "High Art" and the title role in an Off Broadway production of "Hedwig and the Angry Inch," an intense experience that prompted bouts of crippling stage fright.
That pair of gigs didn't return Sheedy to the top of Hollywood's A-list, partly because she then opted not to work much outside of New York City, where her child, who has since come out as transgender, was struggling through middle school. No matter: "Little Sister," which opens in limited release on Friday, is one of the actress' finest films, a sweet dysfunctional-family gem that taps into the off-center characters to which Sheedy is attracted.
In June, when the movie premiered at the BAMcinemaFest in Brooklyn, I sat down with Sheedy to reflect on her 35-year career, what she learned from "Hedwig" and the "mixed blessings" of remaining an '80s queen.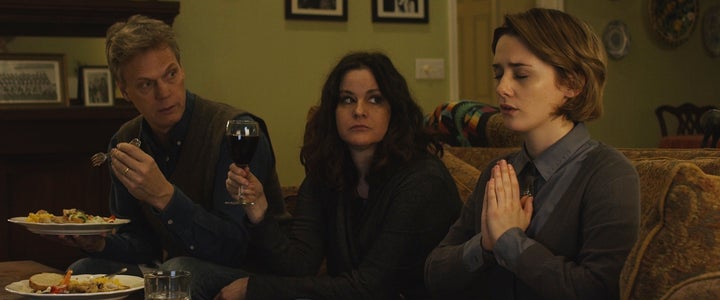 There's no assurance that an indie film like "Little Sister" will find the audience it deserves. Having done a lot of small projects, are you used to having no idea whether your work will find a shelf life?
It's not weird for me. I've been in some really good ones that didn't sell, and then some middling ones that did, and I've been in some that have done well and some that you never see. So the biggest first part of it is, "What is this character, and, just for myself as an actor, what am I going to get to do?" And then after that, it's going to have its own life and there's nothing I can do about it. So, as an actor going through the trajectory of what I can do and developing my career, I'd rather work my way through the part and figure out the scene and have it be some kind of challenge. And if it makes it out into the world, whatever. I will be different at the end of shooting it than I was if I hadn't done it.
You're often labeled as a queen of the '80s. How have you moved forward from that, knowing that your livelihood is attached to people's nostalgic perceptions of you?
It's a mixed blessing, everything that happened in the '80s. And in the '90s, there was TV stuff here and there ― there was a lot of stuff coming in. But I guess when I was about 27, something started to settle in me where I was thinking, "I want to think about the long-term. I'm going to be doing this for my entire life. Who do I admire? Gena Rowlands." I was looking at actors like that. Juliette Binoche and so many French actresses have this long life, and I was in Hollywood thinking, "How do I transform what's happening with me now into that? How am I gonna be that?" And I realized that was what was going to drive me. I was going to be able to continue.
All of the "Breakfast Club" stuff was happening, and I could just feel this bizarre shift inside of me. What was it that I really wanted? What I really wanted was to not be just this teen-movie star. What I wanted was to actually be able to do this for my whole life and be able to continue developing as an actor and changing through my whole life. That shifted the universe for me.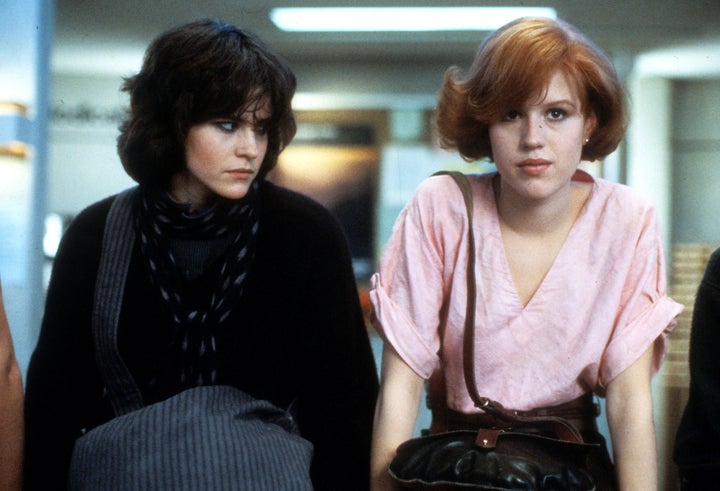 I'm sure you're constantly asked about "The Breakfast Club." Is it encouraging to know you've made a dent that people remember, or is it stifling to know that's still what comes to mind when people think of your name?
No, listen, it's the calling card that I have with people who are my age and kids who are still seeing the movies. The movie was this incredible blessing as far as having some kind of impact with my work in a way that I'm actually quite proud of. I can't imagine what my life would have been like without it because it's informed the experience of my life. I don't find it suffocating, and I also don't feel particularly hooked into it. I created the life that I have, and the priorities and focus of my life are not actually on movies. I don't feel that I'm leashed to it. I think it's this really cool, amazing thing that happened, and sometimes it leads to other great things. Zach Clark had this tiny movie, but somehow or other, they thought of me for it. Why did they think of me? Because they already knew who I was. If I hadn't done all this stuff, you never know what might cross your path. It was exactly the kind of thing I was looking for.
You earned rave reviews for "High Art" at Sundance, and it seemed like you might be on the cusp of a resurgence. The movie made hardly any money at the box office, but your performance got a lot of critical attention and some awards buzz. What did and what didn't open up to you after "High Art"?
"High Art" was such a weird bird. I think the perception that I actually was an actor of some kind of weight changed from that part. Suddenly there was this other dimension ― it's not just teen movies. It was a role that came along that was the perfect role for me at the time. There was a shift in how I could feel and how I was perceived. That role was where I was. Then, after that, I took a lot of chances. I did "Hedwig" ― that was a whole thing. It's a role of the dice. A lot of the work came to me, but the work that came to me was not the kind of stuff that kept advancing my career forward.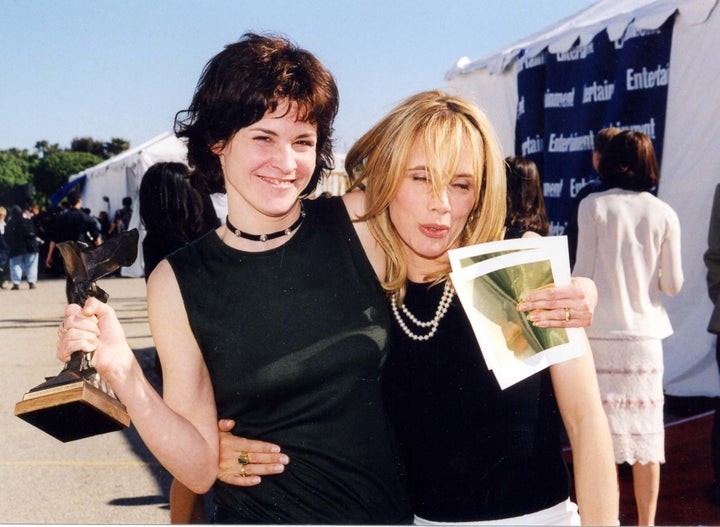 No, it was a mixture ― there was television stuff, and there was nothing that came to me that made my career go up and to another level. It was sort of like continual, steady work, but also, right after that movie, it's always, "What was the last thing you did?" So there certainly was this perception of me as being this trouble-y, problematic kind of person who was no longer, "Oh, she could maybe play the girl-next-door role." Instead, "She has to play the dark character," which I prefer. But it wasn't like leading-lady roles started coming to me because of "High Art." It was the opposite. And then it's just been the roads that continued out from there. I've just taken some pretty big chances, I think, in my career, and it's led me crazy places.
You played Hedwig in 1998. Our understanding of gender has evolved greatly since then. I don't think anyone would cast a cisgender woman in the role today.
It wasn't received well then either. I understand now that the gender question was a big question. To have an actual woman playing Hedwig, who's supposed to be a transgender man to woman, I understand now why that would have been something that would have caused some problems for certain people. [Editor's note: Hedwig is genderqueer.] My kid is trans, so I'm looking at gender through an entirely different angle now, so I can understand now what the problem with that would have been, in a way that I didn't understand back then.
You missed a handful of shows during your stint as Hedwig, and there were reports that stage fright got the best of you. Was the reaction to a woman taking the part why it didn't go over swimmingly?
I think there were a couple things. I think that my interpretation of that part, it worked for me, and the person who was always my big supporter was [Stephen Trask, who wrote the music and lyrics]. He was really on board with me. But I'm not a singer ― John is. I think when I was starting to do it, I didn't realize that was going to be as big of a problem as it ended up being.
It's a two-part show. There are only certain people, like Michael Cerveris and obviously Neil Patrick Harris, who can kick the crap out of that monologue, which is really heavy, and be able to handle the songs. And John Mitchell, of course, could do it. For me, the monologue part of it was where my focus was, and I felt like I could do a lot with it. I had seen some versions of the show where the actor was a fab singer, but something got lost in the writing in the monologue. So I thought, "OK, that part of it I can do. If I can sing the songs but I can't sing them as well as some other people, that can be OK." But it just didn't quite work for a lot of people.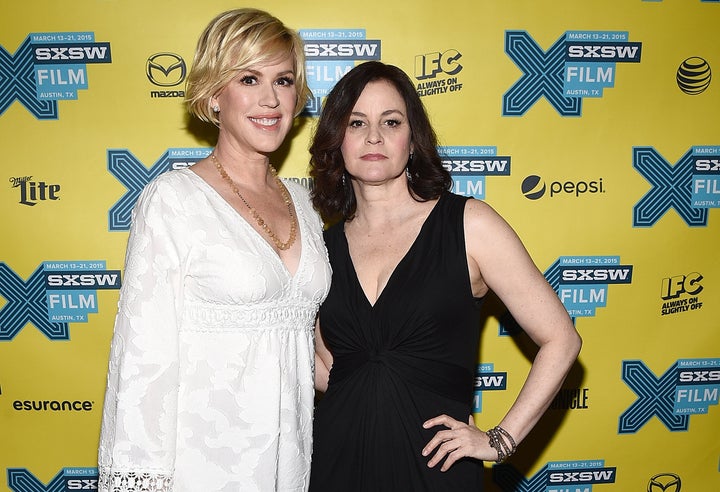 Did it take a while to process that experience, or did you bounce back quickly?
It was really tough when I was doing the show because the support for what I was doing was kind of scattered. It's hard to do that, and it was kind of a dangerous, challenging thing to go out there every single night. But to go back to your original question, the way that my career has gone for me, I really do not know when I take something if it's going to be received well or if it's going to be seen. Really, the criteria is, "How much can I bring to this, and how much better will I be at what I do after I've done it?" With "Hedwig" at that moment, it was the most challenging thing I could think of possibly doing. And I thought, if I can get to the end of this show, I don't think I'll ever be afraid of doing anything ever again, except maybe Shakespeare in the Park. And, in fact, that's what happened. I got a thicker skin and I got more courageous in my work from having done "Hedwig." There's not much that really scares me right now. There's a lot I'd like to do.
Like Shakespeare in the Park?
I'd love to do Shakespeare in the Park, if somebody wanted me to.
Have you done Shakespeare?
I've actually worked on Shakespeare in workshops. And also I've been working with teenagers on Shakespeare. I teach it to juniors. We do Shakespeare for a few months during the spring. They have to do some Shakespeare scenes, so I've gotten immersed in that. I've learned a lot about working on Shakespeare and working with the language from actually working on it with 16-year-olds.
You said in the '80s that you used to keep diaries for your characters. Do you still do that?
Yeah, there's writing that goes into it, thoughts usually. Now, more, it's a feeling I get in my body: "Who's this character?" But then, as I look through the script and I read through the scenes, stuff occurs: things, thoughts, an image of this or that. So that gets jotted down now on the actual pages of the script, which is why the digital thing drives me crazy. I need paper so I can write those things down. But I used to actually just write and write and write for the characters. It's kind of morphed a little bit.
Do you still have all of your characters' diaries?
I have all the diaries from when I was younger, but since it's changed, I have years of scripts full of notes. They're in my bedroom. I want to keep and remember them.
Not that this will happen anytime soon, knock on wood, but have you thought about what will happen to those diaries and scripts once you're gone?
I haven't thought about it, but everything in my life will go to [Beck, my kid]. Beck will probably think, "Oh, god, why do I have all these cartons of stuff? Let me put them in an attic somewhere." I don't know. But it's all going to Beck.
This interview has been edited and condensed for clarity and length.
Watch our Facebook Live chat with Ally Sheedy and Zach Clark below.
Before You Go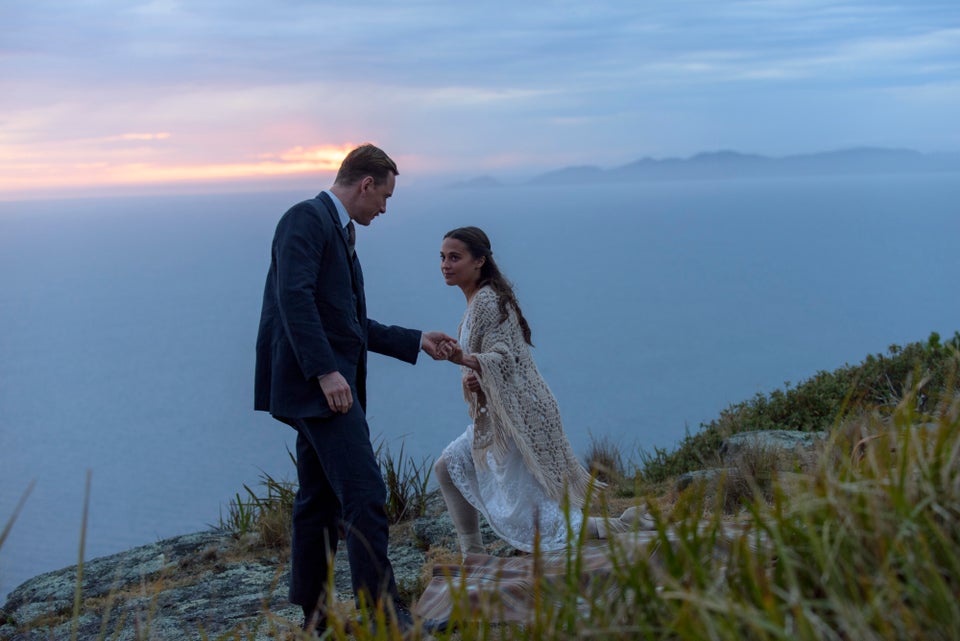 Fall/Winter Movie Preview 2016
Popular in the Community