WASHINGTON -- Rep. Allyson Schwartz (D-Pa.) signed on as a cosponsor to a bill to increase Social Security benefits one day after a centrist Democratic think tank she is affiliated with slammed the idea in a Wall Street Journal op-ed.
Schwartz, a candidate for Pennsylvania governor, is an honorary co-chair of the think tank, Third Way. She endorsed the Strengthening Social Security Act of 2013 on Tuesday, though a spokesman said she had been in contact with the bill's sponsor since Nov. 22, before the editorial was published. The bill was first introduced on Sept. 17.
Jon Cowan, president of Third Way, and Jim Kessler, the group's senior vice president for policy, said in the Monday editorial that economic populism was "disastrous" for Democrats, calling the plan to expand Social Security "exhibit A of this populist political and economic fantasy."
The bill Schwartz signed onto would make the Social Security tax more progressive by slowly phasing out the cap on wages subject to taxes, currently at $113,700. The bill would also increase cost of living adjustments and boost benefits by approximately $70 per month.
Progressives have attacked Third Way in recent days for the op-ed, and The Progressive Change Campaign Committee and several other liberal groups called on Schwartz to denounce the editorial and cut ties with Third Way.
A spokesman for Schwartz, Mark Bergman, responded on Wednesday by saying that while Schwartz thought the op-ed was "outrageous" and she "strongly disagrees with it," she would remain affiliated with the group.
Schwartz's support for the Social Security bill will likely help her political prospects with retirees in Pennsylvania, which has the fourth-highest population of residents 65 and above in the country, and the third-highest percentage of residents in that age group, according to 2010 statistics from the U.S. Census Bureau.
Bergman said that Schwartz didn't agree with the Cooper-LaTourette bill's plans for Social Security and Medicare but she voted for it anyway. "This one vote, even as she disagreed with specifics on Social Security and Medicare, was intended to send a tough message, too: That a hopelessly-divided Washington had to finally sit down, act like adults, and cooperate with one another across party lines," he said.
Before You Go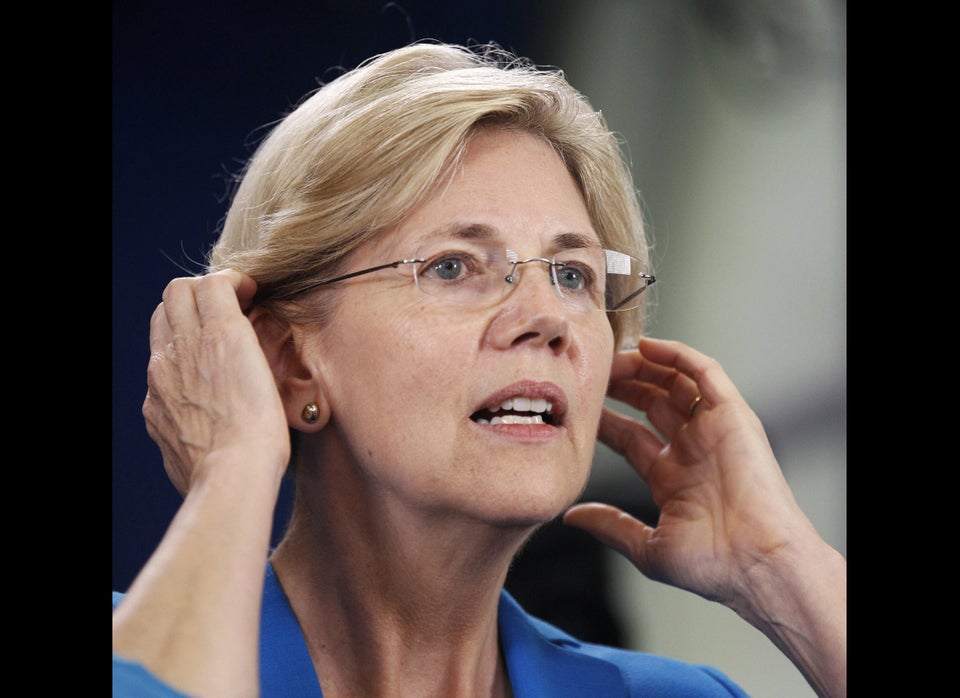 Elizabeth Warren
Popular in the Community