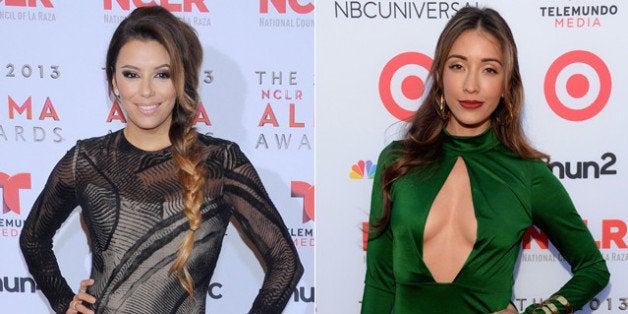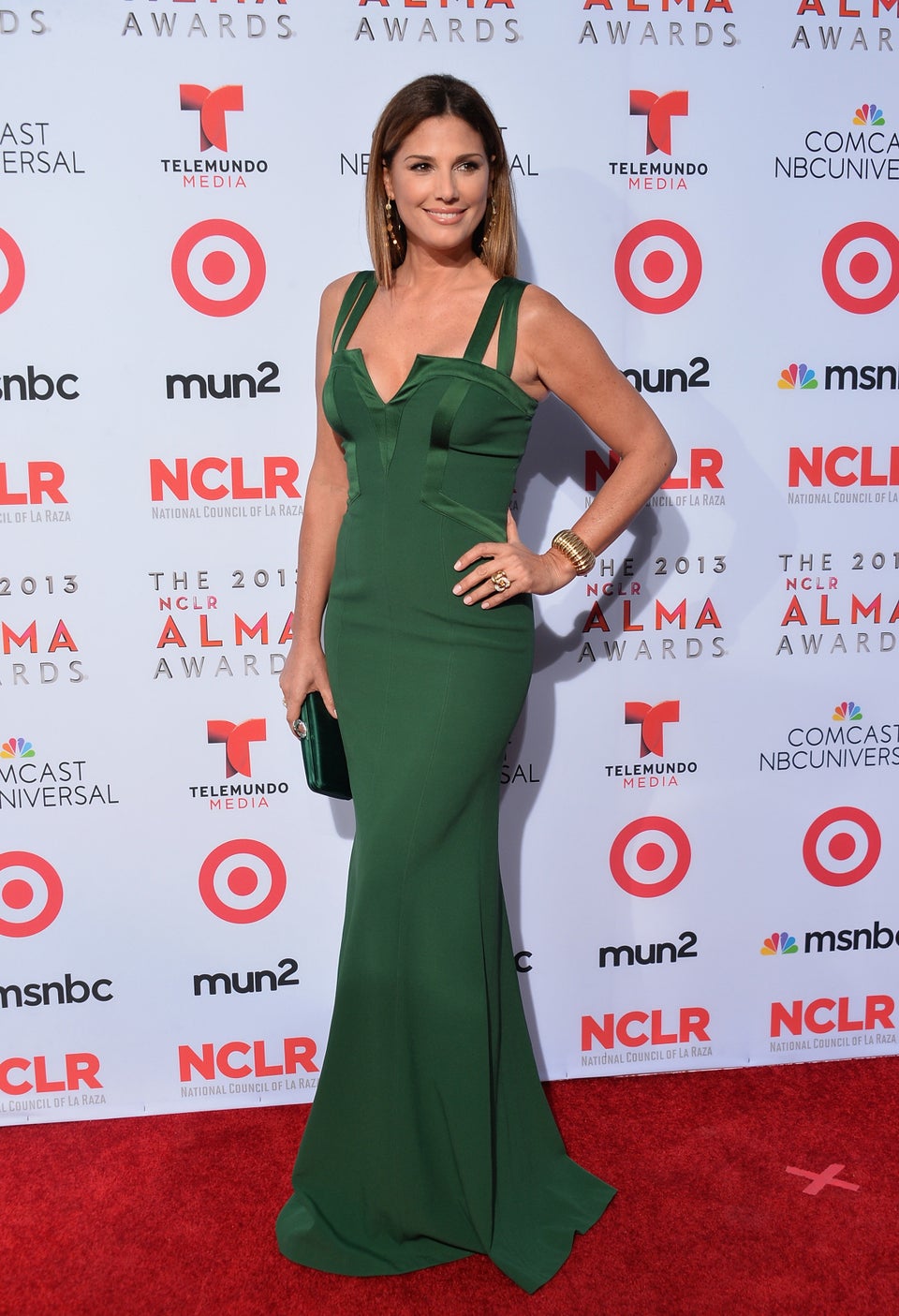 2013 ALMA Awards: Red Carpet
For the first time since its inception in 1995, Latino entertainment's big night was broadcast live, though it didn't stop Longoria and Lopez from partaking in some witty banter.
"21 hours–it's crazy, huh? Usually it's a Latina who talks for 21 hours non-stop'," Lopez joked.
Honorees for the night included the Latino cast members of "Dexter," Robert Rodriguez for his directorial efforts in the industry, Carlos Santana and Rosario Dawson for their work helping the Latino community and the cast of "Filly Brown," which received the "Special Achievement in Film" award. The late Jenni Rivera, whose debut role in the movie is often acclaimed, was also given a moment of silence.
But before the lights and honorees could hit the stage, the stars made their way on the red carpet. Eva Longoria showed off her curves in a tapered red gown but may have been a little too covered up for the night. Actress Alexa Vega, on the other hand, left little to the imagination in her own rouge dress that took a deep plunge in the front and revealed her killer legs.
For more ALMA Awards fashion, check out some of the best and worst looks of the night above.