But words ring the bell of truth.
Words stir the spirit of our souls.
Words reflect the candor of our collective experiences and consciousness.
The Alma Dance Theater deserves a few words --
Captivating, empowering, enthralling, edge of the seat tense, sexy, dark at times, engaging, authentic, passionate, fun, and incredibly intimate and intense.
These are just a few words to describe not only their latest recital, Flowers For Spring, but every time this tribe performs. The Alma Dance Theater is that good.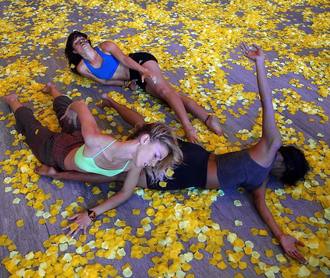 The Alma Dance Theater will get in your head.
You will think of them the next day.
You will spend time on Google trying to find that song.
You will feel slightly changed. You will feel beautiful.
They don't perform often, but in their case, less is definitely more.
You appreciate the company.
You savor them like a delicious wine.
You actually feel the tension in their body contortions like you're practicing Tai Chi or yoga. It sticks with you. It heals you. This is not an understatement: the Alma Dance Theater is producing some of the freshest most refined art in the city of Miami and it is undoubtedly a matter of time before their troupe tours nationally.
Give props to members Sarah Amores, Camille Arroyo, Sasha Caicedo, Juliana Trivino and most of all choreographer, dancer and founder Marissa Alma Nick.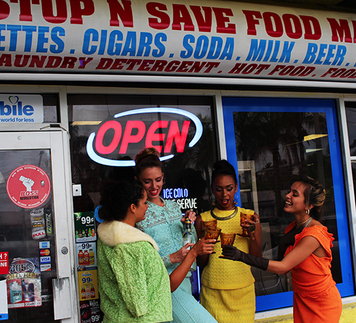 This all-girl dance troupe is already soaring in Miami.
Marissa Alma Nick is our prodigal daughter come home. Raised in Miami, she graduated high school in 2003 from New World School of the Arts. After four years at USF in Tampa, she moved to Los Angeles and started a professional career dancing. In 2012, as part of the ensemble in the movie Rock Of Ages, filmed in Miami, she returned home to see with her own eyes how much we changed in a decade.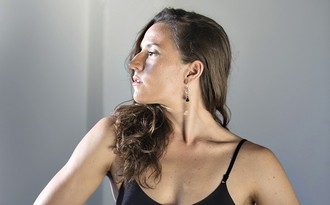 And she stayed and formed Alma in late 2014.
Marissa is the perfect example of Miami's cultural evolution. Known for our "brain-drain" where we lose our talent to New York and Los Angeles, because we are growing we now have "brain-flow" where talent can leave and then return and succeed. Or, talent takes Miami with them to New York or L.A., and the word is spread that Miami is no longer a cultural wasteland. Marissa personifies this.
And Marissa Alma Nick will soon show the rest of the country Miami's passion.
Because the Alma Dance Theater rings the bell of truth, stirs the spirit of our souls, and reflects the candor of our collective experiences and consciousness.
Video of Marissa explaining in her own words the story behind Flowers For Spring.
Calling all HuffPost superfans!
Sign up for membership to become a founding member and help shape HuffPost's next chapter