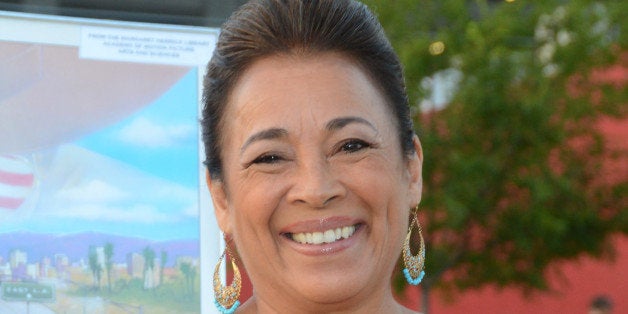 Alma Martinez, one of the most respected Latina actresses and teachers in Hollywood, is suing Pomona College, alleging that she was denied tenure and dismissed because of discrimination against Latinos and women.
Martinez, whose long resume of stage and film roles include the landmark play and film "Zoot Suit," filed the wrongful termination lawsuit Tuesday in Los Angeles Superior Court with the help of the Mexican American Legal Defense and Educational Fund (MALDEF).
MALDEF general counsel Thomas A. Saenz said the case had national significance because Alma Martinez has been an inspirational role model for young Latinos and women in college.
"When these students see well-qualified scholars denied tenure," he said, "it only discourages their pursuit of a career in academia, perpetuating longstanding patterns of underrepresentation in university faculty."
Saenz said the lawsuit "seeks to expose the problems inherent in our university tenure systems that have resulted in that under-representation and exclusion."
Alma Martinez wants to return to the classroom
Alma Martinez, 60, wants to be rehired with tenure and seeks unspecified damages.
"I did all that was asked of me at Pomona College and in many cases I felt I did more," said Martinez, who also maintains she helped expand enrollment in theater classes at Pomona and served as a mentor to many students.
"I love teaching. I feel I'm good at it, and I want to be back in the classroom with my students."
In her six years at Pomona, Martinez said, she had a stellar teaching and theater-directing career that should have qualified her for a permanent tenured position.
Martinez, a former Fulbright Scholar, has a Ph.D. in Drama from Stanford University and a master's degree in acting from the University of Southern California.
According to the lawsuit, Martinez had the qualifications needed for tenure, which she was denied in January when the college said she would be dismissed.
"I describe it as a punch to the stomach," she said.
Her last day was June 30, according to her suit.
The college has denied any discrimination in its decision to deny her tenure.
"Pomona College has one of the most diverse faculties, in terms of both gender and race, of any college of its type in the country," said school spokesman Mark Wood.
"The tenure review process at Pomona is designed to be both exhaustive and fair. However, since this matter is now under litigation and involves private information about a former employee, we cannot comment further."
According to the college, 30 percent of its faculty members are minorities and 44 percent are women.
Martinez said she is suing not only for her own possible reinstatement and potential financial damages but also to "ensure that this will not happen to anyone else."
Martinez's film credits include "For Greater Glory," "Strike One," Zoot Suit", "Under Fire," "Born in East LA, Barbarosa" and "Crossing Over."
At Pomona College, she premiered the work of playwrights Luis Valdez, JoAnne Akalaitis, Luis Alfaro, Lisa Loomer, Cherrie Moraga, Arturo Giron, Milcha Sanchez-Scott and Rick Najera.
BEFORE YOU GO
PHOTO GALLERY
27 Celebs You Didn't Know Were Latino