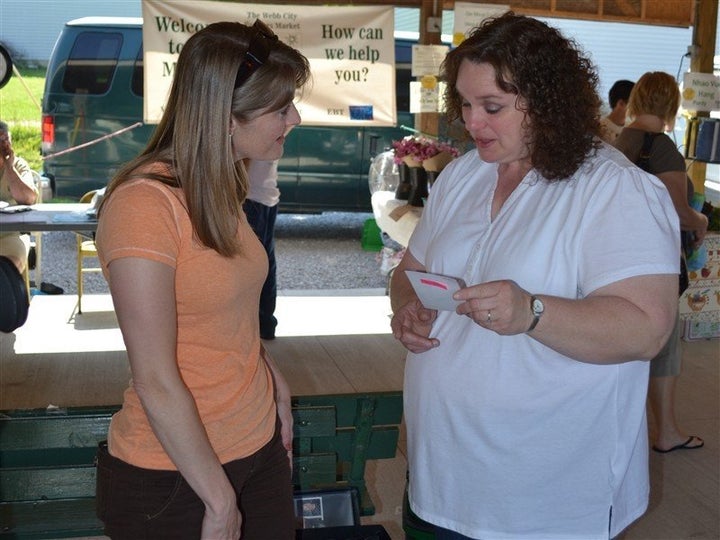 When a massive tornado barreled through their city last May, the residents of Joplin, Mo., lost a lot.
But thanks to the dedication and hard work of people like Abi Almandinger, hope has been found amidst the rubble as the city gets back on its feet.
Almandinger is the one-woman force behind the Joplin's Found Photos project. Thanks to her, tornado survivors have been reunited with thousands of old photographs -- priceless memories that would have otherwise been lost in the storm's aftermath.
The 39-year-old mother of two said that the idea for the project came to her a few days after the tornado hit.
Almandinger, who is from Carthage, a town just outside of Joplin, had been struggling to decide how she could lend a hand in the relief efforts when she heard a woman call in to a local radio station.
She was calling to say that she had found a stack of photos in the debris but didn't know how to return them to their rightful owner.
"The radio DJ was stunned. It was obvious how important this was, but they didn't know what to do," she said.
Almandinger, who is an independent consultant for a scrapbooking company and has a passion for photographs, knew immediately that she had found her calling.
"I just wanted to help people as much as I could -- in a very small way, but it was something I knew would be very meaningful," she said. "Photos just represent all of these memories -- memories that connect families and bring people back to who they are."
Setting up a Facebook page for the project, Almandinger said she put her job on the back burner for a few months so that she could focus on the deluge of photos that were coming in.
By organizing a few drop-off locations for retrieved photos around the city, including a box on her own front porch, Almandinger has collected almost 5,000 photos over the last year. She has returned more than half of them.
Painstakingly cleaning each photo before uploading them on the Facebook page, which is called Joplin's Found Photos, Almandinger said she also makes it a point to hand deliver as many of them as she can.
"It's very emotional taking the photos back. I don't know these people but they become an immediate sort of family," she said. "It just never gets old. It's really exciting to be able to connect with people."
Almandinger remembered one man who had found a single photo of his mother on the page. His mother had died in the tornado and the photo Almandinger had recovered was the only one the man had left to remember her by.
Though she has spearheaded the project, Almandinger stressed many people have assisted her in the process of finding photos and locating their rightful owners.
"It's really been a community effort," she said.
A year on, Almandinger -- who will be featured in an upcoming documentary about the Joplin tornado called "Heartland" -- said she is still returning photos on a regular basis and stressed that she will keep doing it until all of them are returned.
Almadinger's story is just one of several in which strangers have come forward to help with recovery efforts in the aftermath of natural disasters. In Tuscaloosa, a woman got a new home thanks to the efforts of two students and their Facebook fundraising page. In Huntsville, Alabama, after a devastating storm this year, a community came together to help a woman find her dog after she put up a call on Facebook.
Here are some photos that Almandinger has returned: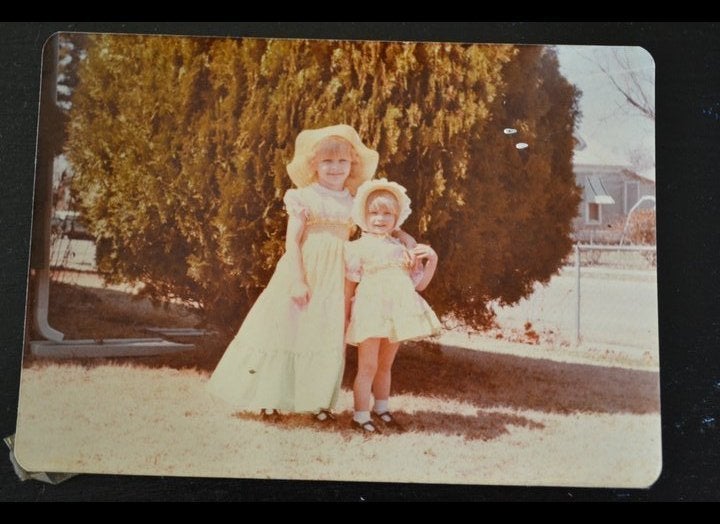 Joplin's Found Photos
Related
Popular in the Community