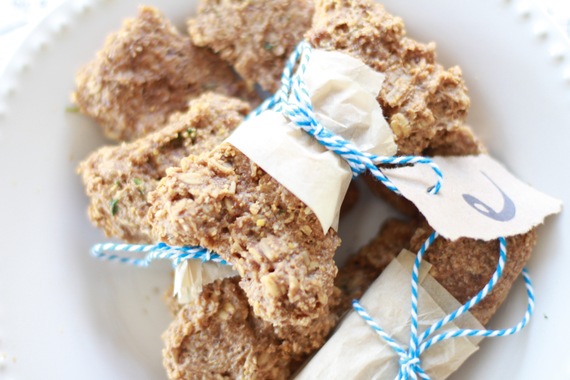 I've always dreamed of being the super crafty, baking mom, and making cookies for my kids on a Saturday morning is at the top of the must-do list. Since I don't have any kids yet, I practice on my dog. I take her nutrition very seriously, and you might think that's weird, but I've lost a pet due to poisoned food before, and my Pointer has a super sensitive tummy. So I only feed her pre-approved and researched ingredients!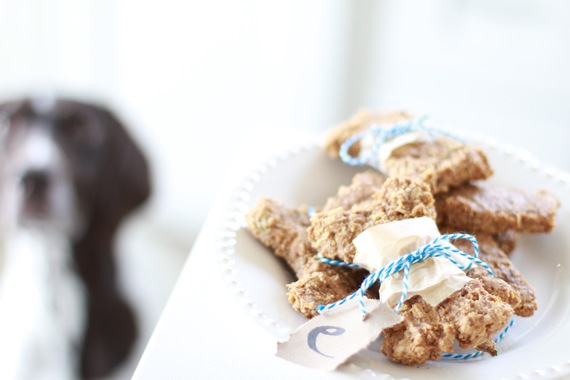 These cookies are perfectly mild for the most sensitive of tummies, and all the ingredients are dog-safe.
1 banana
1 egg
1 cup rolled oats
1 cup hot breakfast cereal mix (I used gluten free Red Mill 8-grain mix - You could also use wheat flour)
A few leaves of parsley (I used fresh)
1/2 cup Almond Butter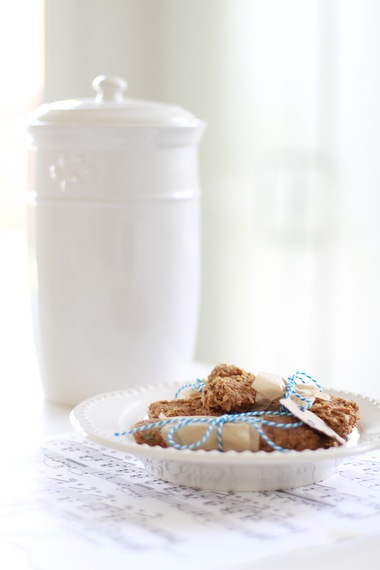 Mash the banana and beat the egg, mix the rest into a bow and roll out the dough onto parchment paper. Cut into whatever shapes you like (I like the bone shape from Williams Sonoma), and I also did some sticks and squares.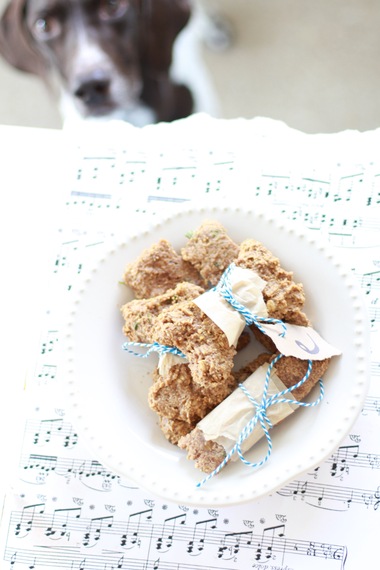 Pre-heat your oven to 300 then pop them in for about 10 minutes!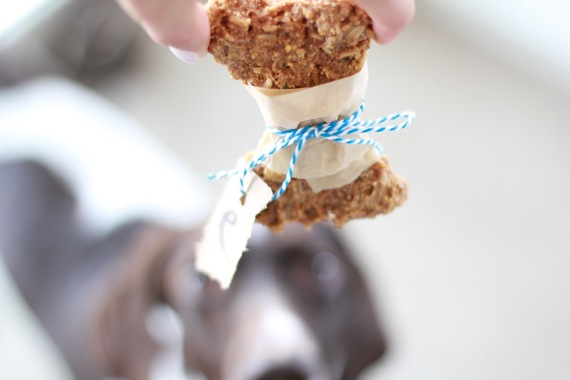 Of course you can (and should!) dress them up just a bit! These make great gifts for people who love their pets as much as you do, and of course, who care about their furry friend's health and good breath ;) Of course I tasted tested them, and they were pretty yummy!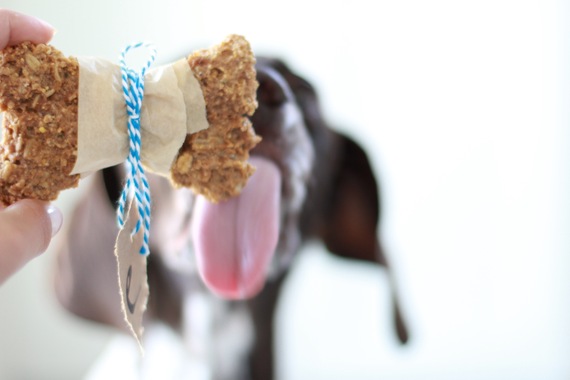 Enjoy! Your pup sure will!
Want more of my excessively spoiled tiny Pointer? Come find us on Instagram!