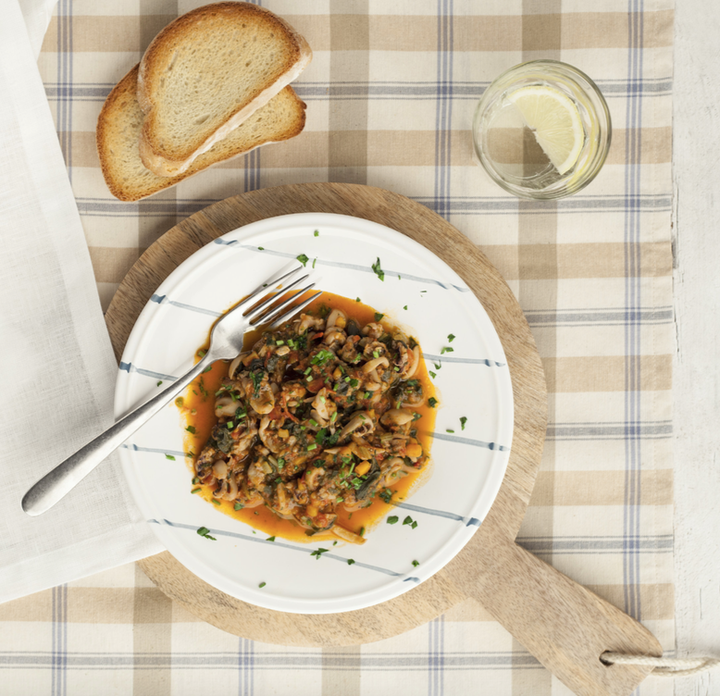 CUTTLEFISH IN ZIMINO
Cuttlefish in zimino is a Ligurian recipe that combines the flavors of the sea and the land. Cooking in zimino came about from the need to enrich the main dish (fish, meat or vegetables) with ingredients from the garden, such as chard or spinach. Chard not only enhances the goodness of this dish with its delicate, sweet flavor, it is also an excellent ally against winter ailments; it is low in calories (only 19 in 100g.), helps cleanse the body and has anti-anemic properties as it contains iron and folic acid.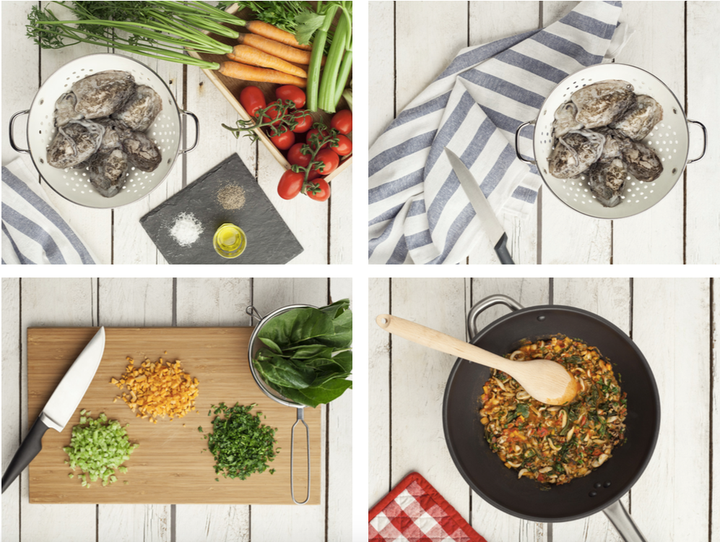 INGREDIENTS
600g. of cuttlefish parsley
1 celery stick
1 carrot
3 bunches of chard 200g. of tomatoes
extra virgin olive oil salt and pepper
Clean the cuttlefish, rinse well under running water and leave them to soak in warm water while you chop the parsley, celery and carrot and washed chard, discarding the central cartilage. Now cut the cuttlefish into strips and sauté in a pan with the chopped vegetables and a couple of tablespoons of olive oil. After a few minutes, add the diced tomatoes. Season with salt and pepper, and cook for about 30 minutes, stirring occasionally.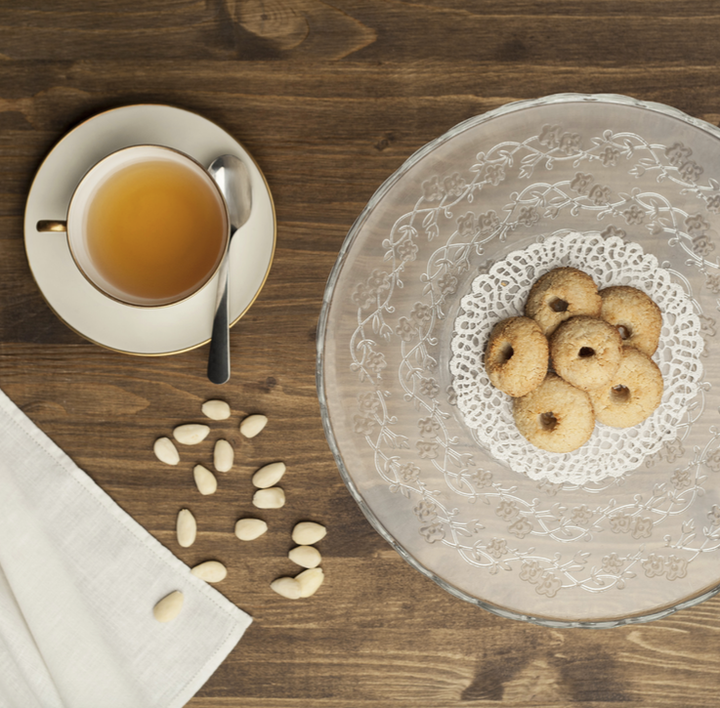 CANESTRELLI WITH ALMONDS
A traditional Ligurian dessert, almond canestrelli are small crumbly, donut-shaped cookies. In my version I used unrefined icing sugar, which has a lower percentage of sucrose and is less processed than refined sugar. This recipe contains all the taste and benefits of nuts – in this case almonds – that contain minerals (magnesium, potassium, iron, calcium and phosphorus) and vitamin E. Almonds not only strengthen the cardiovascular system, but are good for insomnia, stress and constipation.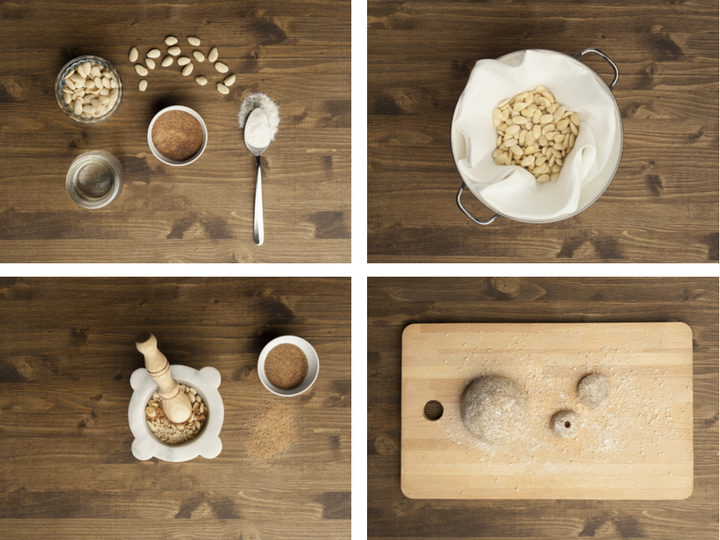 INGREDIENTS
600g almonds
120g unrefined icing sugar
1 tbs of rice flour
orange blossom water
Simmer the almonds in a pan for a few minutes, then drain and pat dry with a clean cloth or paper towel. When they are dry, grind them into powder in a pestle and mortar with the sugar. If you do not have a pestle and mortar, you can put them in a blender. Then transfer the resulting powder into a bowl, add the rice flour and pour in the orange blossom water. Knead until the mixture is solid enough to form the donuts (it should not stick). How? Take small pieces of the dough, press it in your hands until you have a thick stick and then join the ends. Place the cookies on a baking sheet lined with parchment paper and bake at 180 degrees for 15 minutes. Remember that the top of the oven should be hotter than the bottom. When the scallops are golden, remove from the oven and let them cool before tasting!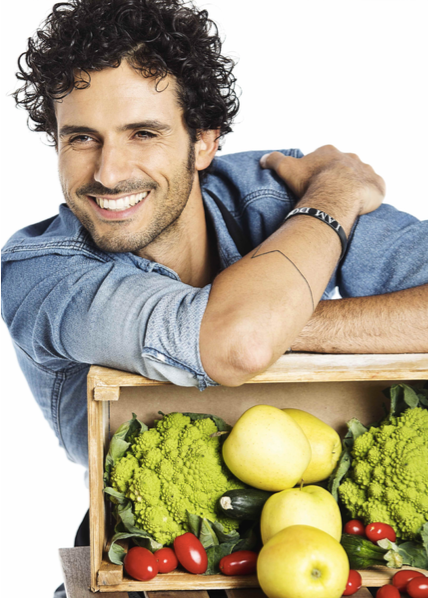 MARCO BIANCHI
Marco Bianchi, born in 1978, is a scientific correspondent for the FUV (the foundation established by the well-known oncologist Umberto Veronesi) and Ambassador for EXPO Milano 2015. He promotes the protective factors of diet and the rules for wholesome eating by offering culinary recommendations to help people stay healthy in a delicious way and to prevent the most common diseases. He is a well-known television personality and has written 13 books.