We've got an exclusive behind-the-scenes sneak peek at the futuristic robot cop drama, above, from J.J. Abrams and former "Fringe" boss J.H. Wyman. Set in 2048, "Almost Human" (premieres Mon., Nov. 4 at 8 p.m. ET on Fox) stars Karl Urban as Detective John Kennex, an officer who lost his leg on the job and is fighting against the new department policy of pairing human cops with combat-model android partners.
Kennex gets paired with an android who was decommissioned for being too human-like -- or "one of the crazy ones" as Kennex says -- called the DRN, or Dorian (Michael Ealy). The featurette above, titled A Picture of Dorian, tells us more about him.
"Dorian is a very human-like synthetic. He's a cop that craves to be human," Ealy says. "He's been given a second chance, and he's going to make the most of this second opportunity."
"In many ways, Dorian, who's the synthetic cop, is far more human than his human partner," executive producer Abrams says. "He has the kind of personality that you'd sort of want in a partner."
"He was designed to be a cop. He's gonna do it with all the vigor and passion that a young, hungry cop would have," Ealy says. "We're not 'Bosom Buddies,' we're not Riggs and Murtaugh, but we learn something about each other by working together, and we continue to develop that relationship, good or bad."
"Almost Human" premieres Mon., Nov. 4 at 8 p.m. ET on Fox.
Tell us: Are you excited for "Almost Human"?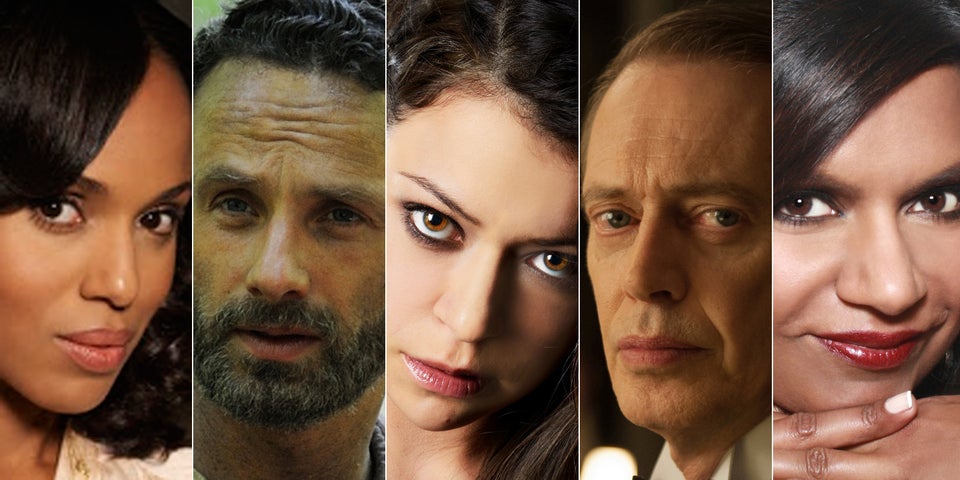 Critics Picks 2013-2014
Related
Popular in the Community