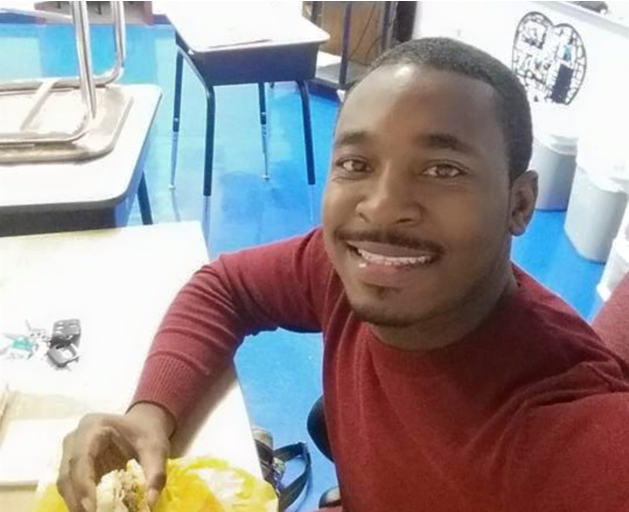 WASHINGTON -- The death of a D.C. man found unconscious in the custody of security guards last month has been ruled a homicide, the Office of the Chief Medical Examiner said on Monday.
In November, the Metropolitan Police Department responded to an assault in progress in a hallway at a residential building in southeast Washington. Alonzo Smith, 27, was found in the custody of security guards known as "special police." The District of Columbia licenses these officers, and city police must sign off on their application for the job.
Smith was handcuffed and not breathing. He was moved to United Medical Center, where he was pronounced dead.
The Office of the Chief Medical Examiner ruled the cause of death to be "sudden cardiac death" complicated by "acute cocaine toxicity while restrained." The other significant condition listed is "compression of torso," Mikelle DeVillier, general counsel for the district's medical examiner, told The Huffington Post. That determination was made earlier this month, but there can be a delay while the family is notified.
The homicide ruling only means that the intentional actions of an individual lead to death, not that those actions were intended to cause death or that a crime was committed.
Alice Kim, a spokeswoman for the Metropolitan Police Department, said on Monday that the case is still under investigation.
A police incident report obtained last month by HuffPost initially classified the offense as "justifiable homicide" with the "weapon/force involved" listed as "none." That classification was later amended to "death report." D.C. police spokesman Lieutenant Sean Conboy told HuffPost at the time that "it was an error on the part of the officer who took the original report."
Smith's relatives, as well as residents at Marbury Plaza, the apartment complex where he was found, have raised questions about the circumstances of his death. Charles, a resident who declined to give his last name and claimed to have spoken with an eyewitness, told HuffPost in November that Smith ran into the hallway saying, "Somebody help me, they're trying to kill me."
Smith's grandmother, who reportedly saw autopsy photos, told The Washington Post that her grandson had a long mark on one side of his face, and the other side looked swollen. She also said he had asthma.
Karen Silver, a lawyer who represents Smith's family, told HuffPost earlier this month that the family was struggling to get information about their son's case.
Smith, who worked as a teacher's assistant, self-published a book of poems in 2013 that he said he wrote as a youth when he was put in the juvenile justice system. In one poem, he wrote, "[T]o dream freely with a life at my own pace, carelessly happy released of my hate, who can say they don't wish on this star, a star so bright and promising yet so far."
Update: 12/15 -- The Metropolitan Police Department on Tuesday released body cam footage from the scene of Smith's arrest. The video, recorded by an unidentified MPD officer, begins with Smith already lying face-down on the ground with his hands cuffed behind his back.
An officer, identified by his "special police" badge, can be seen kneeling on top of Smith until about two minutes into the video, when he stands up. Seconds later, officers report that Smith isn't breathing. The officer wearing the body camera begins chest compressions, which he continues for about five minutes, until emergency medical services personnel arrive.
Ryan J. Reilly contributed reporting.
Individuals with information about the death of Alonzo Smith should contact the Metropolitan Police Department's tip line by calling (202) 727-9099 or texting 50411; or contact the U.S. Attorney's Office at (202) 252-7130.
Popular in the Community