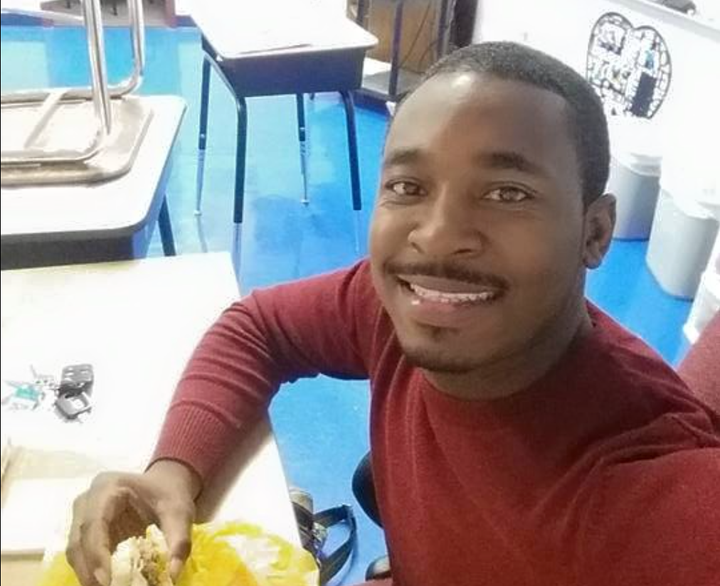 WASHINGTON -- An officer incorrectly classified an initial report on a man who died after being found in the custody of private security guards as "justifiable homicide," D.C. police said on Wednesday. They changed this classification to "death report" and an investigation is ongoing.
The Metropolitan Police Department responded to an assault in progress on Sunday in a hallway at a residential building in Southeast Washington. They found a man, identified as 27-year-old Alonzo Smith, in the custody of security guards known as "special police" and handcuffed on the second floor. Smith was not breathing. He was transferred to United Medical Center, where he was pronounced dead.
A public incident report obtained Wednesday by The Huffington Post classifies the offense as "justifiable homicide" with the "weapon/force involved" listed as "none." D.C. police spokesman Lieutenant Sean Conboy told HuffPost that the classification was incorrect and amended on Wednesday.
"I don't know why that was selected, it was an error on the part of the officer who took the original report," he said. "It involved a death, circumstances were not known as to what caused it at the time they were on scene," he added.
Smith's relatives, as well as residents at Marbury Plaza, the apartment complex where the incident took place, have raised questions about the circumstances of his death. Smith's grandmother, who saw autopsy photos, told The Washington Post that her grandson had a long mark on one side of his face, and the other side looked swollen. Smith reportedly had asthma.
Smith's uncle told the Post that Smith may have been visiting the apartment to see a woman, and the two could have had a dispute. The paper noted that Smith had two pending domestic violence cases.
Multiple residents coming out of the apartment complex, none of whom directly witnessed the incident, told HuffPost they believed a security guard was implicated in the man's death. Charles, who declined to give his last name and claimed to have spoken with an eyewitness, said that Smith ran into the hallway saying, "Somebody help me, they're trying to kill me."
Smith's uncle spoke to residents who gave a similar account. MPD declined to comment on claims that a security guard may have been implicated in Smith's death.
Special police officers are licensed by the District of Columbia and city police must sign off on their application for the job. The Huffington Post observed these officers working at Marbury Plaza, and attempted to interview staff at the apartment building, but a special police officer working there intervened. "We can't disclose any information, the best thing for you guys to do is just go ahead and leave," the officer said.
Smith's colleagues at an alternative school in Virginia took to Facebook this week to mourn his death. One wrote that Smith was "one hell of a great worker" who "kept the kids smiling, and did his job right."
Philip Lewis contributed reporting.
Popular in the Community