Hair loss is a deeply personal and sensitive subject, and one London-based photographer has focused his camera lens on individuals with alopecia to give viewers an intimate look at some of the people who live with it every day.
The Alopecia Project is a photography series by Daniel Regan that features women, men and children with alopecia, a medical condition that affects roughly two percent of Americans. Though often confused for chemotherapy patients, the large majority of people with alopecia are otherwise totally healthy. Alopecia causes white blood cells to attack cells growing in hair follicles, which causes them to become smaller and drastically slow down hair production, according to The National Institute of Arthritis and Musculoskeletal and Skin Diseases, and scientists believe that a "combination of genes may predispose some people" to the condition.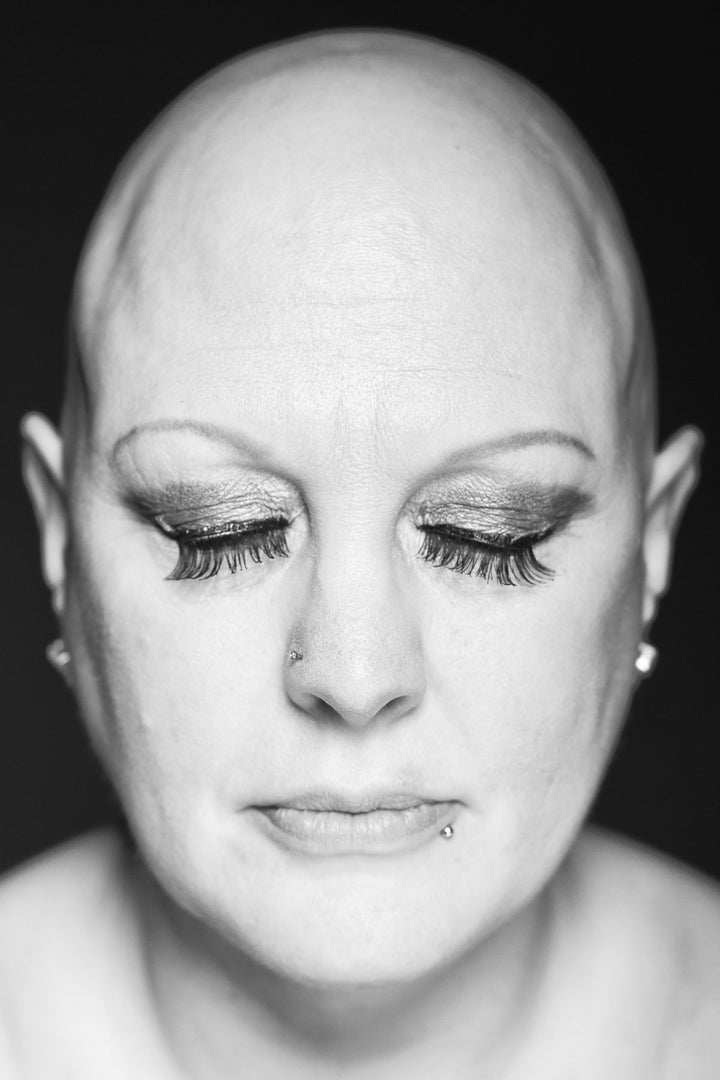 Regan says his photographs capture the resilience of his subjects "against a condition that is incredibly chaotic in its nature." He did not have any experience with hair loss, personally or professionally, prior to the project, but was inspired to document people with alopecia after meeting a friend at a birthday party and commenting on her beautiful hair.
"Her casual response of 'It's not mine' was a bit confusing, but afterwards she explained that it was a wig and that she had alopecia," Regan told The Huffington Post. "We really hit it off and I invited her over to dinner, asking if I could photograph her in my studio. That first photograph presented to me something that I wasn't used to seeing before. I was really struck by the beauty in her face, regardless of her lack of eyebrows, eyelashes or hair."
Regan worked with the charity Alopecia UK to meet potential subjects who felt comfortable participating in the series. "For many people, this was the first time that they had been photographed without a wig and by a professional," he said.
Most of the images were shot in Regan's home studio before he received additional funding to continue shooting at a studio in Scotland. "I spend a lot of time talking to each person in a relaxed, informal environment, asking them about their lives and their experiences with alopecia," said Regan. "A studio can be a very daunting environment at first but I try to make it as relaxed as possible by setting up my equipment slowly, whilst still talking people through the process."
Regan's photographs of people with alopecia have been shown all over the UK, including at the World Congress for Hair Research, which attracted wide attention to the project and helped him gain more participants.
From the initial meeting with his first subject to the publishing of the book Alopecia Uncovered, the project took nearly four and a half years. "This project had helped some people to come to terms with their loss, confusion, anger," Regan said. "It is a testament to just how powerful photography can be, and that if used correctly, it can have a dramatic therapeutic benefit."
Learn more about The Alopecia Project on Daniel Regan's website and click here to purchase the Alopecia Uncovered photo book.
Scroll down for more photos from the series.
Andrea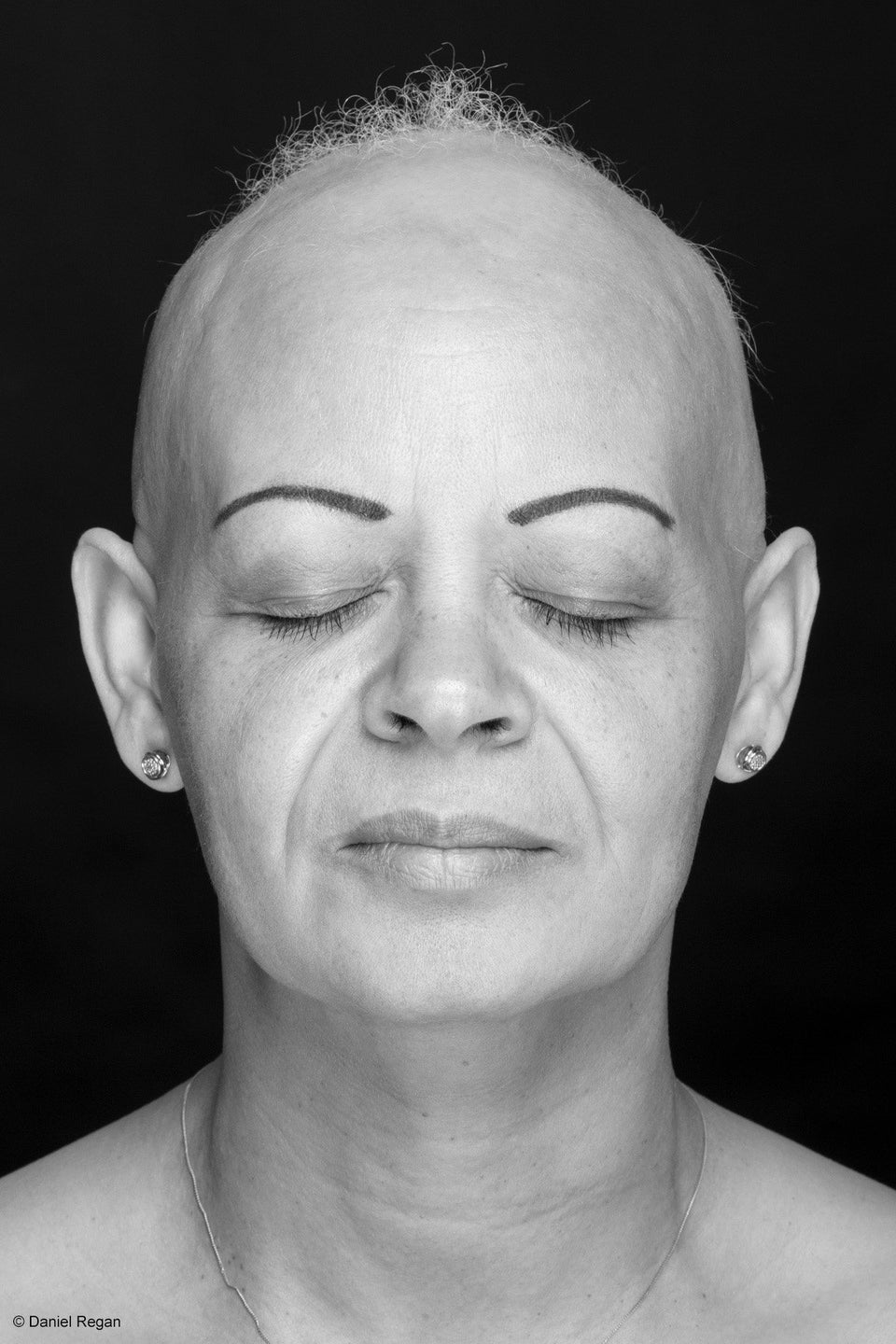 Hannah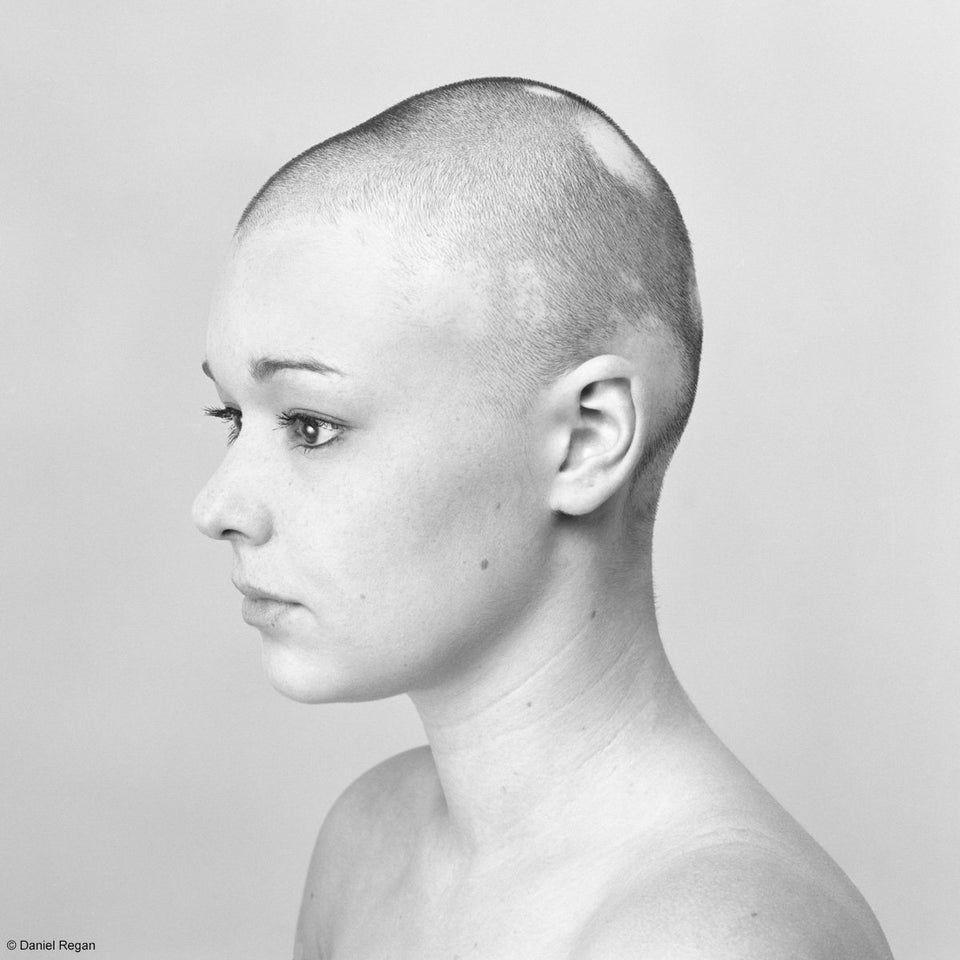 Jen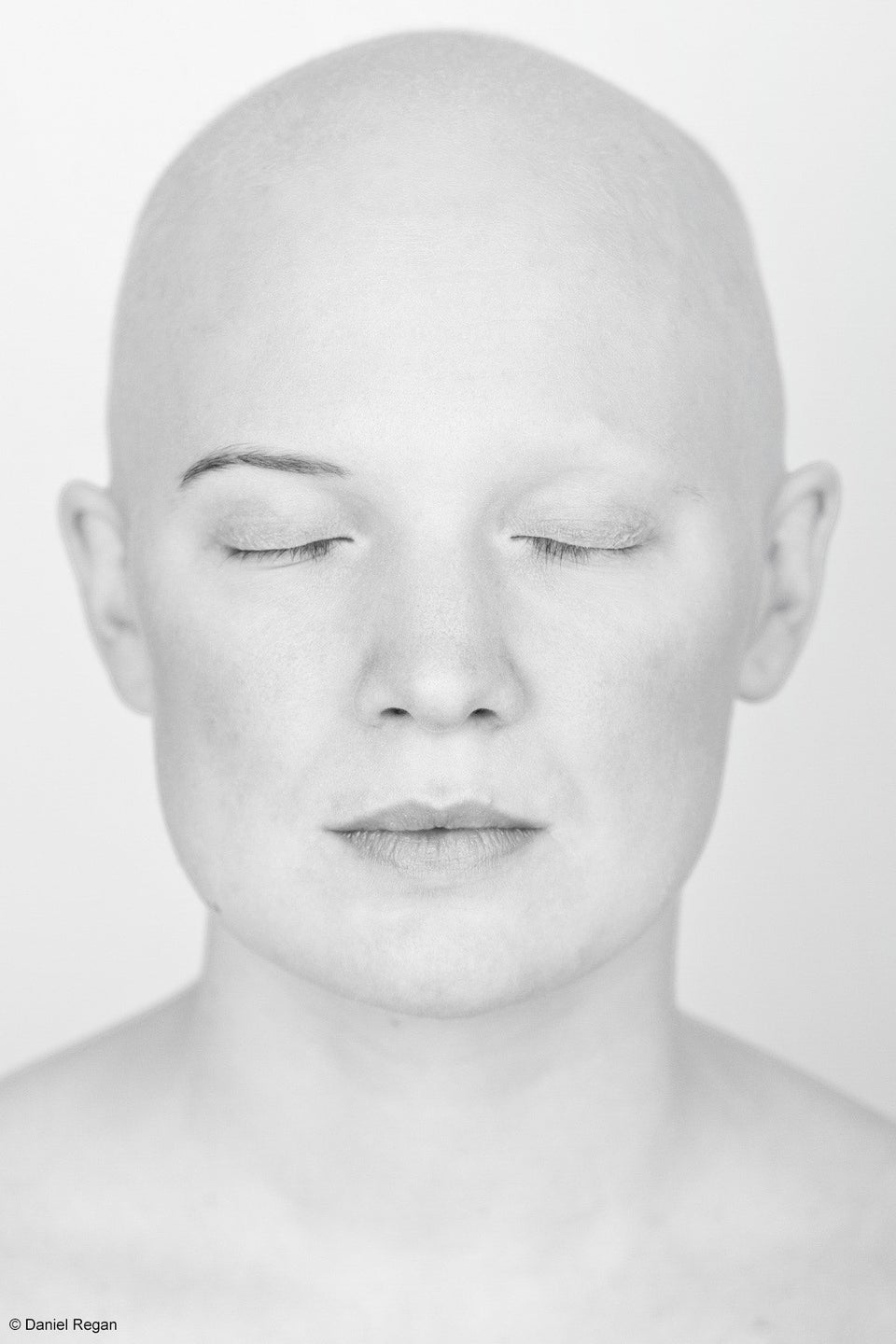 Debbi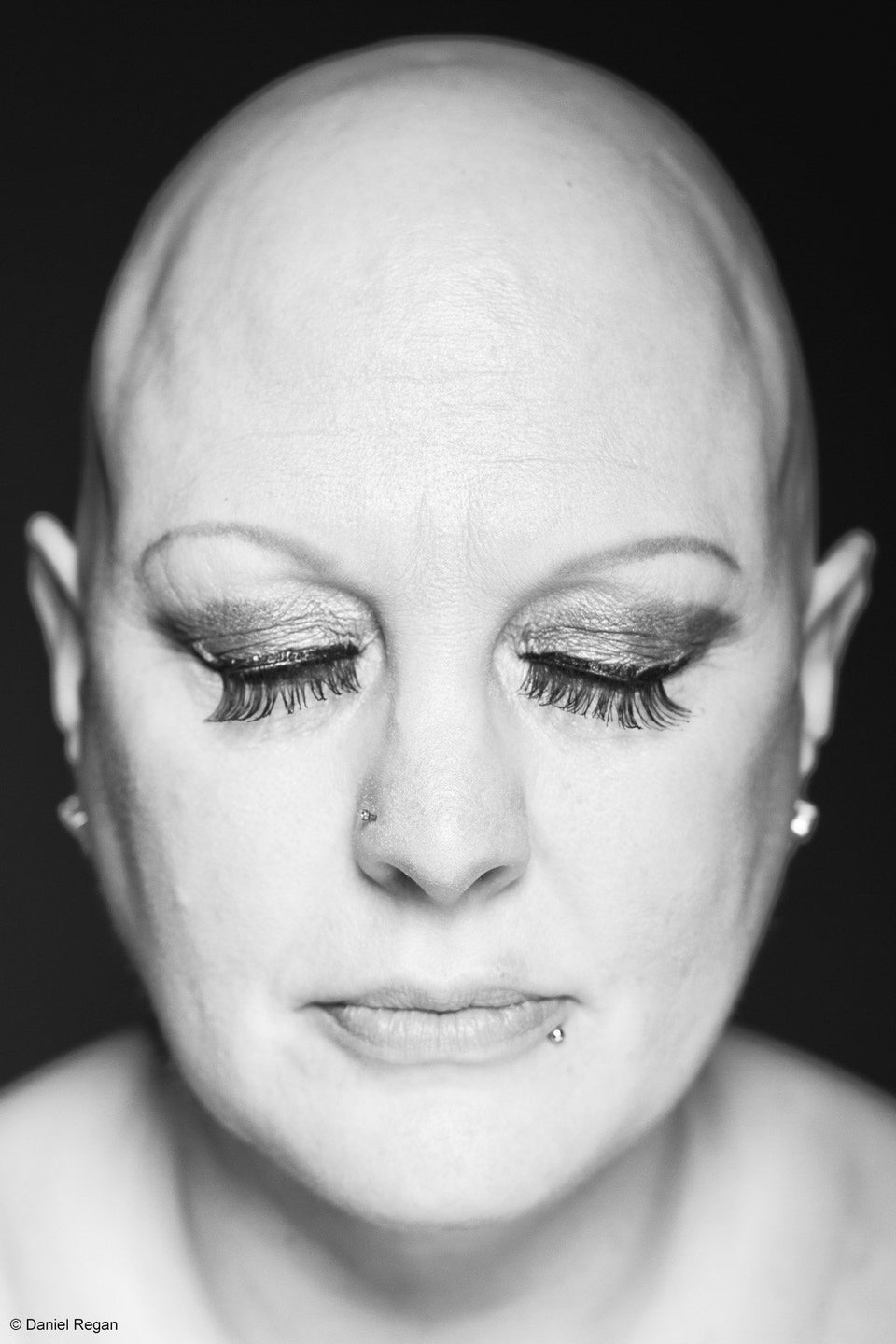 Mikey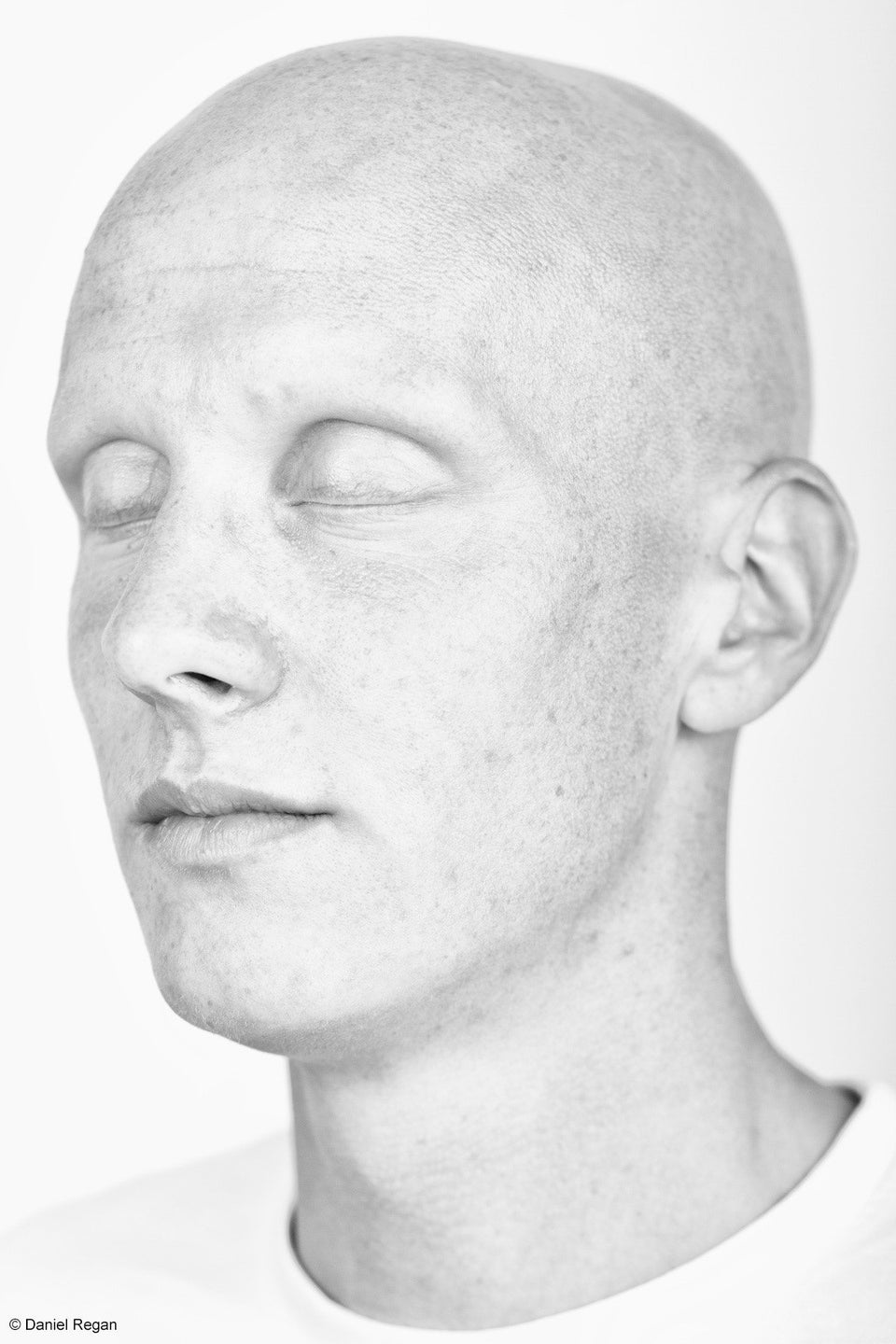 Nyal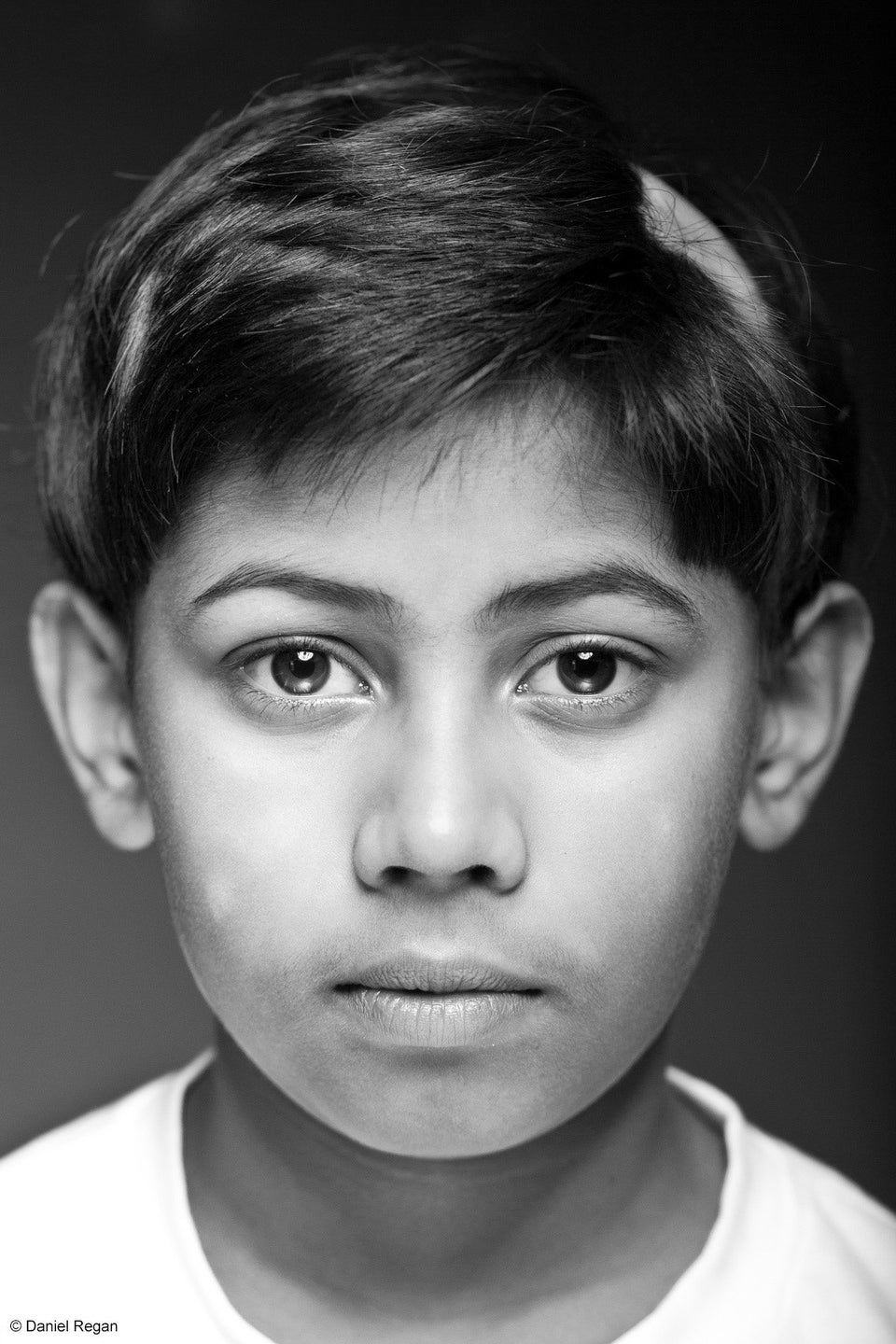 Suz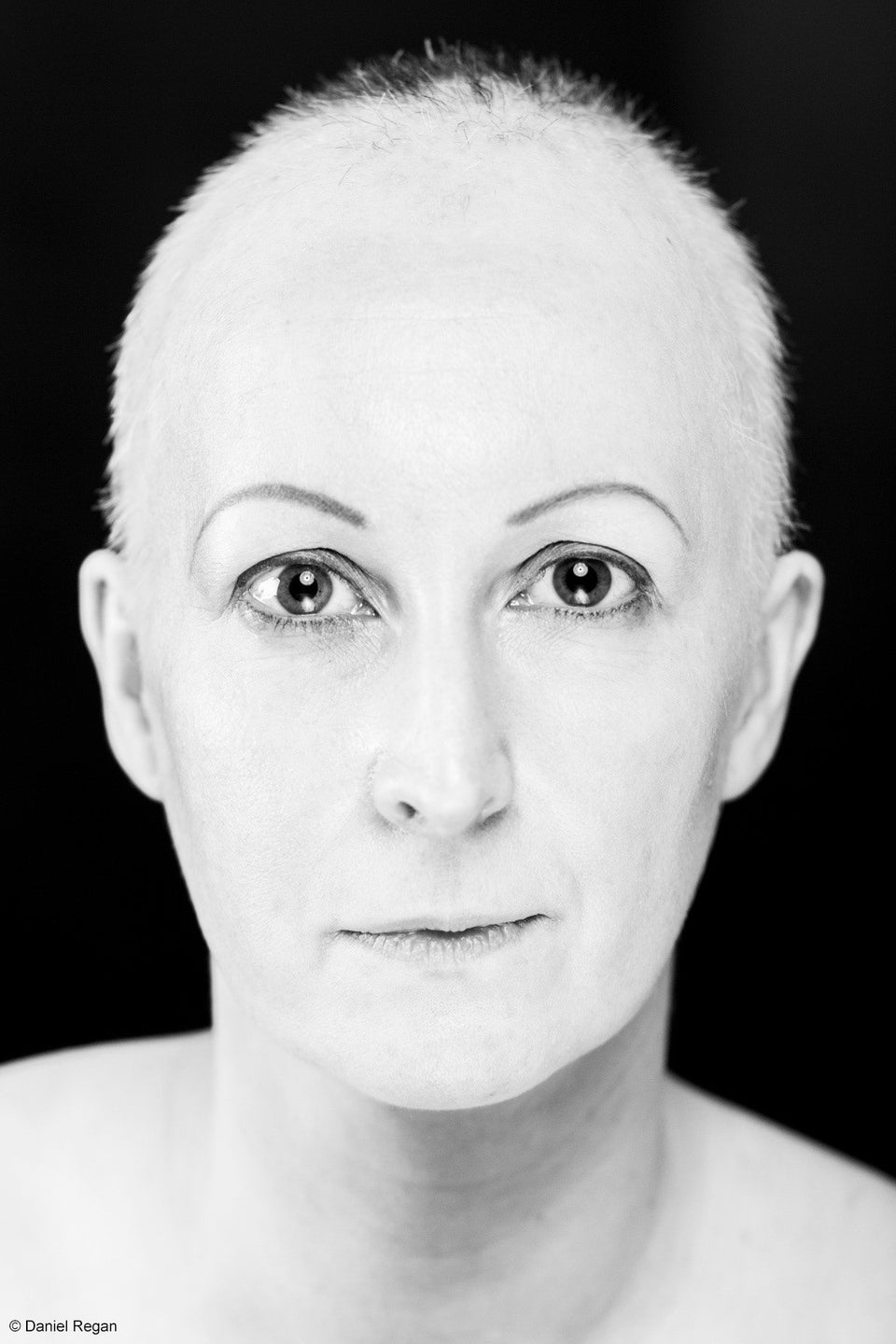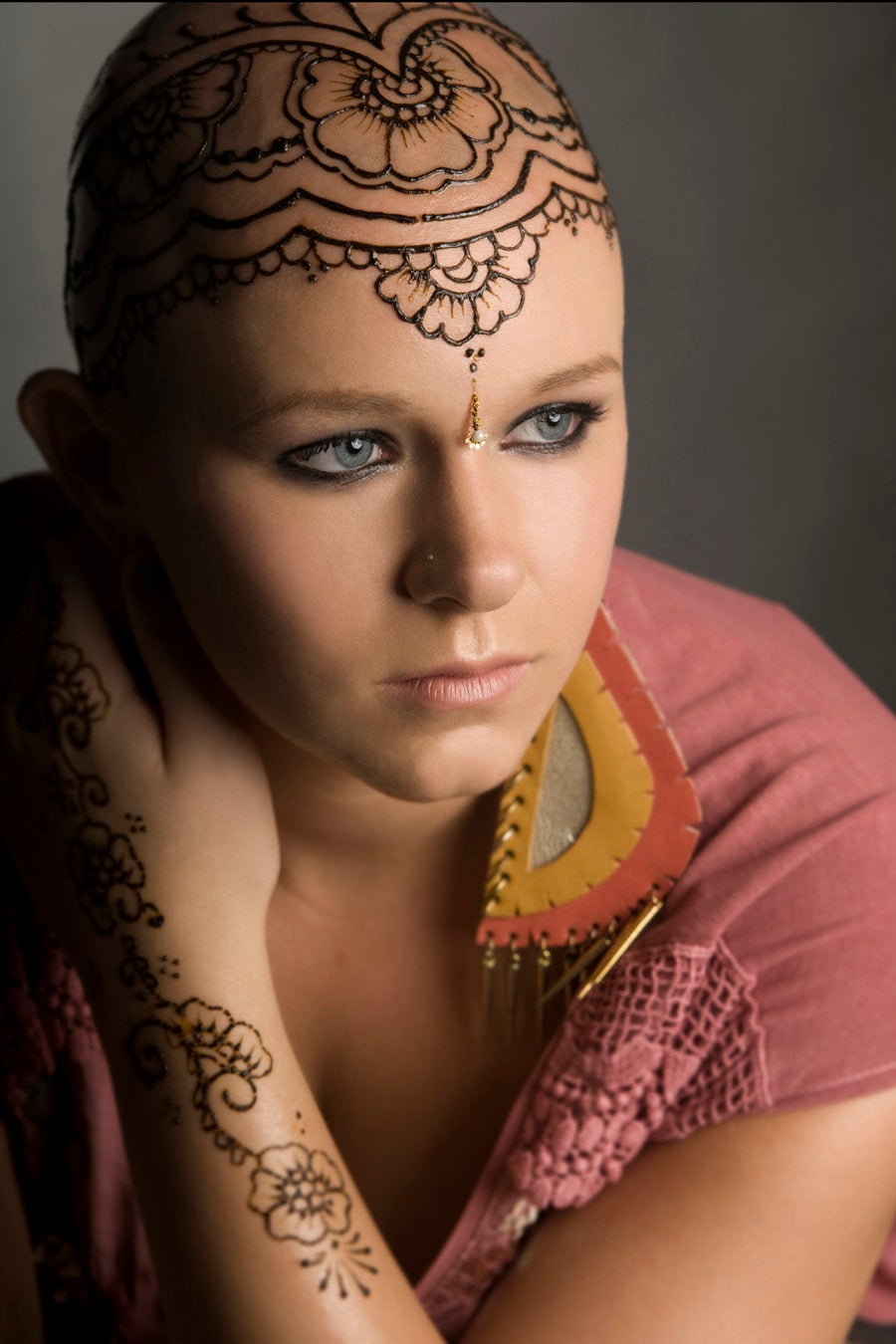 Alopecia Patients Overcome Their Hair Loss With Beautiful Henna Crowns