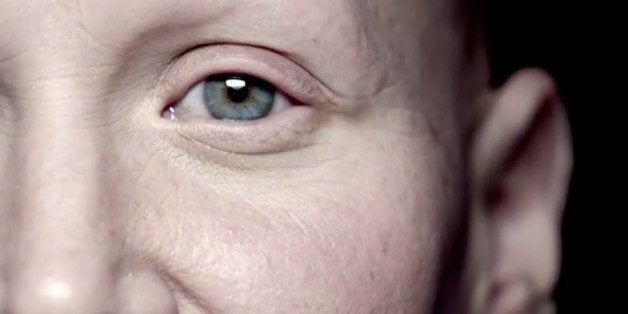 For those of us who are brave enough to ask, it is a question meant for someone else to answer; an assessment of our self-worth for someone else to determine. But beauty does not lie solely "in the eyes of the beholder," it lies in our own eyes.
When I was diagnosed with alopecia universalis at 16 years old and lost all of my hair, I was forced to confront my own perception of beauty and find my own path while facing adversity. After baring my head and living my life as a bald woman for over two decades, I've realized that beauty cannot not be measured by others, and only you can choose fight or flight.

It was this realization that led me to start Just Be You, a movement to inspire people to love and accept themselves just as they are. Through acceptance, one can more readily navigate the world that will inevitably have bumps in the road. This PSA -- "Beautiful In My Eyes," directed by Lez Rudge -- serves as a visual representation of everything that Just Be You stands for.
Please enjoy and SHARE this PSA so that we may all take part in promoting a greater sense of self-love and acceptance in the world. It is my sincere hope that together, we may create a new definition of beauty.
Popular in the Community