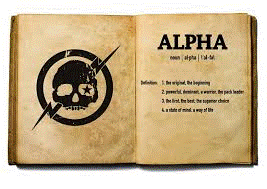 Carl Churchill and his wife, Lori, founded Alpha Coffee on September 11, 2010. After having served our country as a soldier and spouse for 21 years. Carl enlisted in the US Army at the age of 17 and was later commissioned. Over his career he became an officer and retired as a Lieutenant Colonel. He retired in the thick of the recession and wars in Iraq and Afghanistan. After a software startup he was partners in closed its doors during the recession, Carl and Lori had to decide where the future would take them. Over a cup of coffee his brother in law had roasted they came up with the idea of doing something they had a great passion for and that could ultimately give back to the troops that were still deployed. Online retail seemed to be the best option and they wanted to become the go to coffee for those deployed. So for every order they shipped they would send a cup equivalent to troops deployed oversees. They quickly found a large appetite for their premium coffee with veterans and those who supported the military.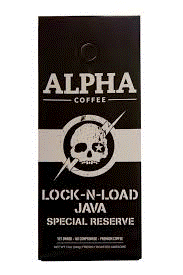 During the beginning of Alpha Coffee Carl worked a full time job and they enlisted the support of their teenage children to work in the business. They chose a bootstrapping financial model to build and grow the business. This meant investing every bit of their savings to get things going. The traction was growing well and they had low overhead costs by doing this out of their basement. Through this early time frame, no one was taking a salary, all proceeds went back into the business for growth.
They both decided to go all in and do the business full time to create the level of growth they knew the business was capable of. There was such a demand by deployed troops that it was exceeding what they had setup as a model to give. Instead of forsaking the requests they would take their own personal money to ensure the troops received exactly what they were requesting.
"…we can be both profitable and a coffee with a cause by giving back to the troops."
By mid 2016, Carl and Lori made a momentous decision to move out of their basement and into a retail space and use the back portion to package and ship their online orders out of. Friends and fans, after experiencing their coffee, had urged them to open a coffee shop. This was a huge sacrifice to undertake - applying for a Small Business loan, putting up collateral and building a business case for the bank to approve the high risk loan. They were successful in all these measures and able to build out and furnish the shop to open the doors. They did a soft opening in May 2017 where friends and family came to support the business. This was a great way to ensure all systems were a go before the Grand Opening. June 30, 2017 was the Grand Opening. The local community, friends, families, local government and veterans all came to support the opening, making it a resounding success.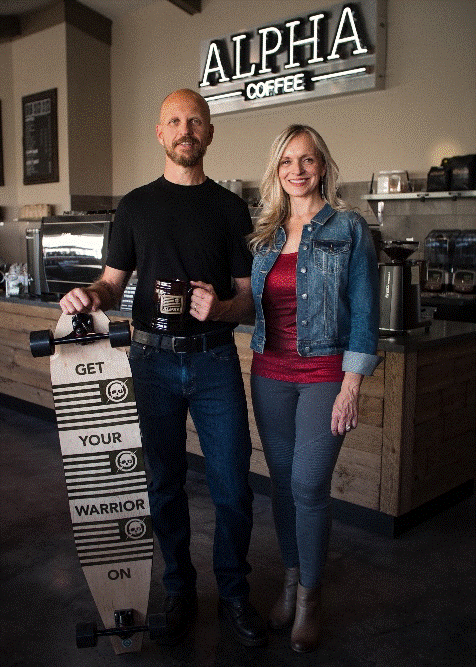 The Alpha Coffee Mission statement includes four key ingredients to their success;
· Awesome Coffee – great coffee, skilled baristas, and a memorable experience for the customer
· Be a Warrior – professionalism, dedication, dedicated to your craft, continual improvement, doing the right thing, having a passion for what you are doing and serving others
· Have Fun – fun names of the coffees, fun environment to work in, and fun events for customers
· Give Back - Coffee for Troops program has donated over almost 11,000 bags to troops and they also support a number of local and national veteran related non-profits
The shop is adorned with photos and reminders of the impact the give back program has for the troops that are deployed. Deployed military became their focus for giving back because of Carl's multiple tours and their rich family heritage in military services for generations.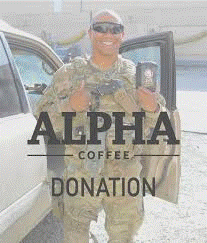 "It's an integral part of our life and we want to give back to that community."
Carl and his wife have focused on creating a culture that enjoys supporting and is committed to the mission. Their employees don't just want a job, they want meaning for what they do and this company has created that. The giving back aspect of the business has made the members of the team proud to be working at Alpha Coffee. The principles that Carl learned of leadership while serving for 21 years have been applied to their organization, which have achieved resounding success. The employees whole heartedly embrace the culture, sacrifice and giving aspects.
"There is a strong sense of job satisfaction."
Carl still considers the organization to still be young and looking for continued growth. However, culture, customers and employees come ahead of profits.
"Doing business with honor and integrity, we've seen it works. Profits will come if you do that."
In four months of having the coffee shop they have a 4.9 star rating on Google and a 5 star rating on Yelp. This is directly a result of the culture that has been built around delivering coffee to the customers. Each cup of coffee is full of that culture to make the best experience for the customer. Carl attributes all of this to his team and them embracing the four aspects of their mission.
Carl and Lori are very transparent with their employees and do special dinners with them to show their appreciation for all they do and treat them like employee owners. They also take the time to ensure their employees grow personally and professionally. And the employees respond positively.
In order to create an enduring organization they have focused on a balanced company with multiple channels; online, wholesale and a brick and mortar coffee shop. This allows them to be able to grow in each area over time and create balance in the business for sustainability.
__________________________
Landmark Life Coaching's (www.landmarklifecoaching.com) Mission is to honorably and respectfully serve courageous groundbreakers and transitioning veterans to persevere in defining and executing their future by providing an atmosphere of comradery and trust that honors their dedication and commitment. This will empower our clients to feel whole, honored, respected and fulfilled in defining and living their life purpose.
Charlie Mike Podcast (www.charliemikepodcast.com) is where our Nations Combat Veteranpreneur's talk about how they transformed their combat experience into a groundbreaking entrepreneurial success. We will discuss their experience in relation to what I have defined as their VisualReality; their personal vision of building a successful business leveraging their combat experience to bring the core strengths of a combat veteran into the entrepreneurial realm.
Dwayne Paro - Veterans Coach/Podcaster/Speaker/Writer
Related
Popular in the Community