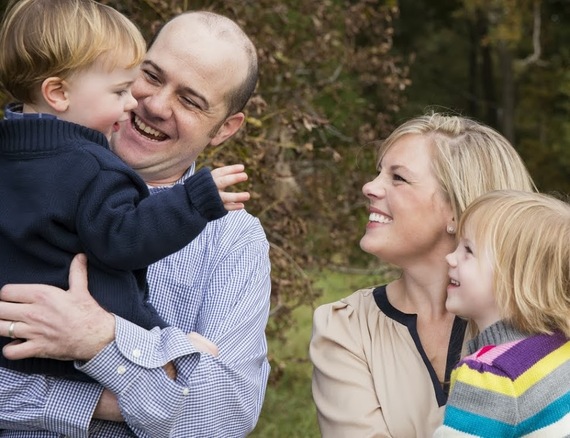 May is ALS Awareness Month. Amyotrophic Lateral Sclerosis (ALS) is a neurodegenerative disease, currently with no treatments or a cure. It progressively robs people of their ability to use their hands, to walk, talk, swallow and eventually breathe. On average, people live three to five years after their diagnosis.
I was diagnosed with ALS in February 2013. A year later the shock from being told weakness in my hand was the first step of a uniformly fatal disease has worn off, but all of my fears are the same. I don't know how long I will be able to walk or how long I will be able to talk. I don't know when my wife will lose her husband. I don't know when my children will lose their father. Right now ALS is still a one way street. The same as it was for Lou Gehrig 75 years ago. The same as it is for the over 5,000 Americans diagnosed each year and the over 5,000 Americans who will die from the disease this year.
ALS does not affect individuals, it affects families. When my daughter Mary Adair throws a coin in a fountain, she wishes her Papa's hands would get better. My son James is two and can almost beat me playing tag. I struggle to get James dressed, so my wife Cara does it. I struggle with my own shirt buttons, so Cara does it. The burdens on our family are real, but we are incredibly thankful that I am doing much better than we thought I would a year ago. I can still take the kids to the zoo by myself. I can still sit and read stories or work puzzles or play legos. Right now my limitations are incredibly small relative to the love we share as a family, the laughter we share as a family.
Like all little girls, Mary Adair loves Frozen. So now when we are in the car, she insists we play the soundtrack and the belts out all the words in her amazingly innocent three year-old voice. We have hit that stage! I can see myself being forced to listen to 2018's version of Justin Bieber, 2020's One Direction, 2024's version of whatever teenage girls listen to. It is horrifying to imagine myself subjected to that, but it makes me smile ear to ear. Bring on what's next. James out of diapers, Mary Adair learning to read, James hitting a baseball. There are no small milestones and each one cannot get here soon enough. I don't have the luxury of wishing they would remain little forever. I yearn to see the next milestone.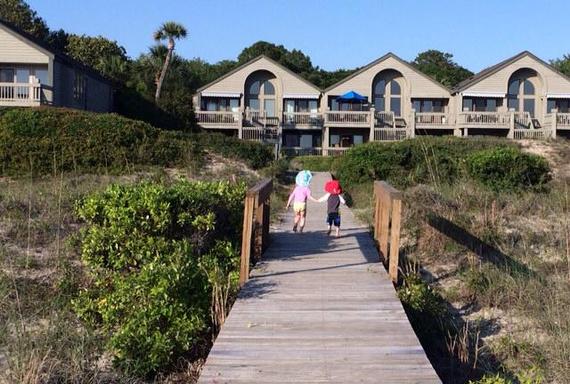 A big part of living with the disease is facing the future. Cara asked me to throw out an old under-the-bed Tupperware a few months ago. It got as far as the front yard, but then quickly became Mary Adair and James's favorite toy. They use it as their boat. They turn it over and it's their bounce house. It's their stage where they sing using baseball bats as mics. I sit on our steps laughing and watching them play and catch myself wondering how we will manage when I lose my physical abilities. If I couldn't move, if I had to talk through a computer, if I counted on a machine to breathe for me 24 hours a day for the rest of my life, would it be worth it? Today, the answer is still easy. Today, my life is amazing, and facing the future, the pros still far outweigh the cons. But with ALS that becomes the question. Can you make the joy of living outweigh the burdens? Not only the mental burden of relying totally on those around you, but does the joy and purpose of your life outweigh the physical, mental, and financial burden you place on loved ones who know it is up to them to keep you alive. Steve Gleason, O.J. Brigance, Augie Nieto, Tom Ohlson, Scott Lew, Eric Valor.... These are people who have lived each day to the fullest their entire lives, and won't let ALS take that from them. People whose spirit and faith and stubbornness won't let their physical limitations keep them from running organizations, writing movies, conducting medical research, being fathers. Being fathers. They give me faith that we as a family will be able tackle what comes.
Facing the future is different than having no hope for the future. The understanding of this disease improves by leaps and bounds. Treatments have been developed for other difficult diseases. They will be developed for ALS. But that does not mean that the system is working perfectly. We can help make it work better.
For example, the MODDERN Cures Act (H.R. 3116) would help speed the search for a cure. Scientists now understand that ALS affects patients differently and that certain drugs may only work for some people. Experimental treatments from the past that failed to get FDA approval may work with this additional knowledge. However, if the patent clock on a potential treatment is running out, there is little incentive for pharmaceutical companies to use current research to try a new approach. This issue would be addressed by the MODDERN Cures Act by altering the patent timeline for dormant therapies that treat ALS and other medical conditions with no existing treatments. It gives pharmaceutical companies the incentive to invest in medicines that have been shelved because of insufficient patent life. It wouldn't take new expenditures or changing the face of medicine. It just takes passing sensible legislation to make the system work better. Contact your congressman and let them know time is of the essence. Proper incentives mean a greater likelihood that an effective treatment will be found before another generation of patients is lost. Effective treatments mean more milestones will be reached. I believe I have many more to see.
REAL LIFE. REAL NEWS. REAL VOICES.
Help us tell more of the stories that matter from voices that too often remain unheard.