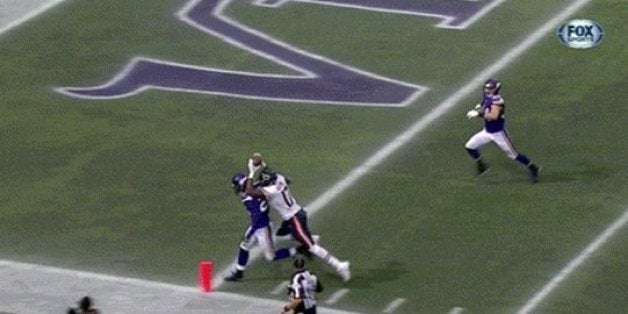 Chicago Bears wide receiver Alshon Jeffery broke his own franchise record for receiving yards in a single game as his breakout season continued against the Vikings on Sunday. The second-year emerging star racked up an astounding 249 receiving yards. Two of his 12 catches resulted in touchdowns and one of those scores might be a candidate for "catch of the year."
After an 80-yard touchdown catch gave him the longest score of his career earlier in the third quarter, Jeffrey caught a jaw-dropping 46-yard yard touchdown pass from Bears quarterback Josh McGown, who is starting while Jay Cutler is sidelined by injury. While running along the sideline, Jeffrey leapt to the catch the ball high over his head as Vikings cornerback Chris Cook cut across his path. Not only did Jeffrey make the catch but he managed to keep possession as his momentum took him into Cook and to the ground in the end zone.
This was Jeffrey's second 200-yard game this season. He tallied 218 yards against the Saints earlier this season to establish a new franchise single-game receiving yards mark. According to ESPN Stats & Info, there are only two other games in which a Bears receiver had a 200-yard game.. ever.
Unfortunately for Jeffery and the Bears, his career day wasn't good enough to lift the team to a win as the Vikings prevailed 23-20 in overtime. But Chicago fans might take some solace knowing they have not one, but two star receivers. Here are highlights from Jeffery's amazing performance.
Related
Before You Go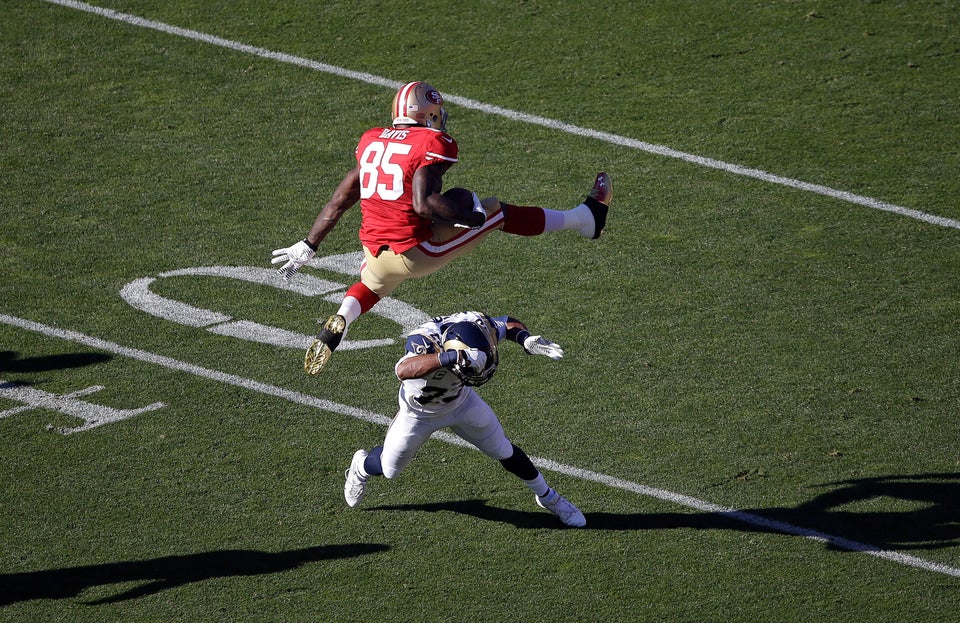 PHOTOS: NFL Week 13
Popular in the Community