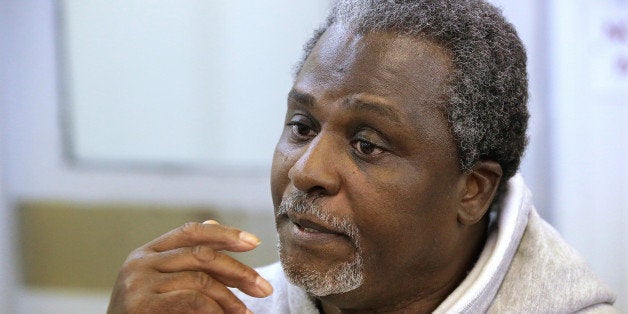 No one argues that two teens were shot and killed in bleachers above a swimming pool on Chicago's South Side more than 30 years ago. What's harder to say is who the shooter was late that August night in Washington Park.
That's because two men have been separately accused, convicted and, more surprisingly, exonerated for the 1982 killings of 18-year-old Jerry Hillard and 19-year-old Marilyn Green.
Police and prosecutors first thought the couple were killed in an armed robbery by Anthony Porter, a convicted felon. Multiple witnesses allegedly saw him in the park around the time of the 1 a.m. shooting. A jury agreed and condemned Porter to death. But he was hastily freed in 1999 when another man confessed in a news broadcast to the killings.
The Cook County state attorney's office reset its sights on Alstory Simon, the man who confessed to shooting Hillard and Green in a dispute about drug money.
Simon pleaded guilty to pulling the trigger and tearfully apologized to Green's mother, saying that he accidentally shot her daughter. Down came a 37-year sentence.
The current Cook County state attorney, Anita Alvarez, cast doubt on Simon's confession and the original lawyer who represented him. Alvarez leveled the blame for Simon's predicament on the Medill Innocence Project, a team of students and a journalism professor from Northwestern University with a stated mission of freeing innocent prisoners. Her office wouldn't share copies of the review that laid out specific misdeeds by the Northwestern team, but Simon's new attorneys said their client confessed because he'd been threatened and promised money from book and movie deals if he cooperated.
It was all but a formality when Circuit Judge Paul Biebel vacated the murder and voluntary manslaughter record.
The dust has just begun to settle for Simon, 64. He spoke exclusively with The Huffington Post about his transition to life outside the walls of Illinois' Jacksonville Correctional Center.
"It feels good to be out," Simon said on a telephone from an undisclosed location. "I've still kind of been sheltered away. I still kind of feel myself institutionalized in many respects. The world has changed so much with the technology."
For 14 of his 15 years in prison, Simon was locked in a cell for 23 hours a day with another inmate. It's no wonder that freedom has come as a shock to Simon.
"It's like a frightening experience in a sense," he told HuffPost. "I've got to get adjusted all over again. I was so used to being confined for so long that I still feel a sense of solitude is a security blanket. I was surprised by how much fear I had crossing the street. I feel more comfortable being secluded in my room."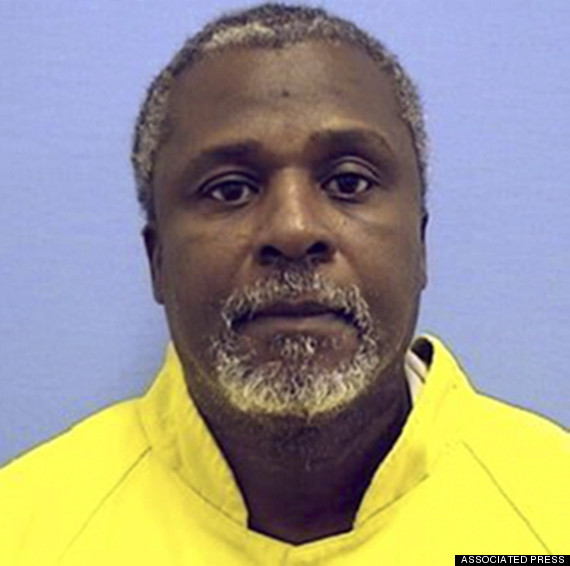 How could a conviction fall apart for the second time in a single case? And if Simon isn't guilty, who is?
Alvarez, the state attorney, stopped short of saying he's innocent. She blamed former Northwestern University journalism professor David Protess, his students in the Medill Innocence Project and private investigator Paul Ciolino for manipulating Simon. Her review "raised serious questions about the integrity" of their work.
"At the end of the day and in the best interests of justice, we could reach no other conclusion but that the investigation of this case has been so deeply corroded and corrupted that we can no longer maintain the legitimacy of this conviction," Alvarez said.
The argument Protess, Ciolino and the students had assembled against Simon that until recently passed official scrutiny went as follows:
The mother of Marilyn Green saw Simon and his wife Inez Jackson with her daughter and Hillard shortly before the shooting. Jackson told the Northwestern unit that she'd seen Simon shoot the couple. She accused him on television. At least one other witness has lined up against Simon. He then made the confession, recorded in his Milwaukee home by Ciolino.
Simon refused to explain why he confessed and repeatedly admitted to the killings, because he's considering pursuing litigation over his lost years.
DOUBTS ABOUT SIMON'S GUILT
A new documentary made with Simon's participation, called "Murder In the Park," charges that Ciolino resorted to shady moves to coerce Simon into confessing. Ciolino brandished a gun, promised Simon money from book and movie deals, and duped him by saying he'd get a two-year sentence if he cooperated, according to director Shawn Rech's film.
Jack Rimland, then Simon's defense attorney, had a conflict of interest, according to Rech: Rimland worked closely with Ciolino and Protess, people who portrayed Simon as guilty.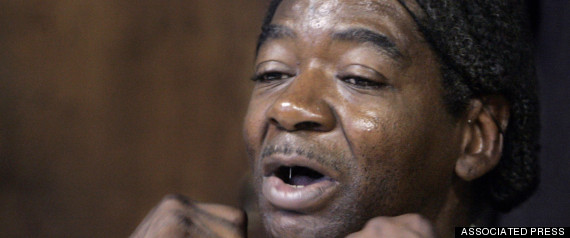 Protess and Rimland overlooked the fact that six original witnesses who said they saw Porter commit the shooting, commit a robbery or, at least, run through the park at the time of the shooting, according to documents Rech cites. The case weakened as Simon's estranged and dying wife Jackson recanted her accusation.
"The decision [to prosecute Simon] flew in the face of all the evidence," Rech told HuffPost.
"You judge it for yourself and you'll see if I'm guilty," Simon said, the closest he came to an outright denial.
Protess' gleaming reputation was already partly tarnished before Alvarez's announcement. He retired from Northwestern when a university review said he'd made "false and misleading statements" about his work on a separate wrongful conviction. He now runs the Chicago Innocence Project.
Ciolino remains a Chicago P.I. and says it's hard to ignore the incriminating statements Simon made.
"Simon confessed to a Milwaukee TV reporter, his own lawyer and others since he confessed to me. You explain that," Ciolino said in a statement.
Any fault must rest with the Cook County state attorney's office, according to Paul Cates, the spokesman for the Innocence Project. (The national Innocence Project, which tries to find DNA evidence to free the wrongly convicted, is not affiliated with Protess or the Chicago Innocence Project.)
"Whatever sins that David committed, it was ultimately the state that decided to prosecute him," Cates told HuffPost. "If they no longer feel confident in their evidence, then they did the right thing."
Richard Devine, the Cook County attorney whose office prosecuted Simon, is now in private practice. He did not respond to requests for comment.
The ripples from these events traveled in many directions. The mishandling of Porter's case led to former Illinois Gov. George Ryan (R) banning the death penalty.
Witness testimony in the case was always shaky, and after Simon's confession, even more witnesses changed their statements.
Additionally, after Simon pleaded guilty in Chicago, prosecutors in Milwaukee stopped pursuing him as a suspect in another killing there that had once been linked to him.
"It was just a lot of suspicion," Milwaukee Assistant District Attorney Mark Williams told HuffPost. "There wasn't a whole lot of solid evidence against him."
With those cases and his prison time behind him, the simple pleasures are enough to satisfy Simon now. He's been taking long walks, visiting his daughter and grandson, and cooking favorite foods like banana bread.
"I would like to maybe settle down in a nice, warm-climate place and maybe travel a little bit and keep my family close," Simon said. "I'm getting on with my life."
CORRECTION: A previous version of this article misstated attorney Jack Rimland's name and wrongly said Alstory Simon was under investigation in two Milwaukee killings. Simon was investigated for one homicide there.
Like Us On Facebook |

Follow Us On Twitter |

Contact The Author
Support HuffPost
The Stakes Have Never Been Higher
Related
Before You Go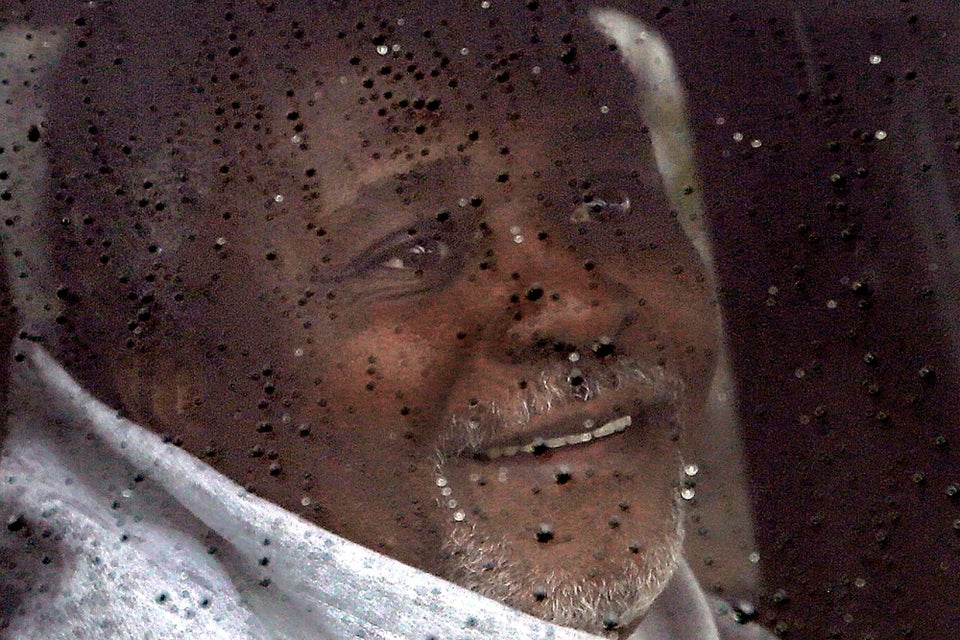 Alstory Simon
Popular in the Community